Samsung Galaxy Note II 16GB Smartphone Review – AT&T 4G LTE
By
Final Thoughts & Conclusions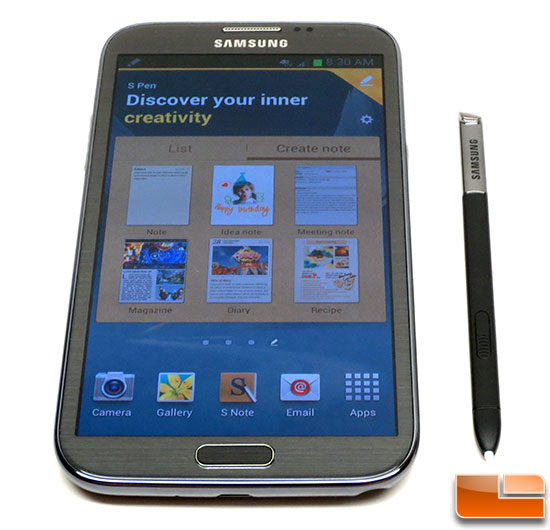 We have been using the Samsung Galaxy Note II smartphone as our primary device for over a week and we must admit that it is growing on us. At first it feels too big, but you do get used to it after time. That said, it still isnt going to be for everyone. If you have no desire to use the stylus and don't use much data (youre someone who makes a lot of voice calls), then this phone was not designed for you. This phone was created from the ground up for those that are primarily data driven. The Samsung Galaxy Note II also has a ton of features and settings to learn, so be prepared to learn some new things with the Note II as it is unlike anything you've ever used before.
If you like using a stylus the S Pen on the Galaxy Note II will most certainly impress you. We love the ability to write on the calendar, crop images, take notes and airview is awesome. The Galaxy Note II can detect the S Pen when it's help a centimeter from the screen with something called airview. You can preview a video file, slim through a photo gallery and adjust the video timeline without even touching the screen. Samsung has some pretty revolutionary features on the Note II that you will love. The S Pen and NFC are our two favorite features.
At the end of the day the Samsung Galaxy Note II smartphone has amazing performance, excellent battery life, a large 5.5″ display, and unique features like S Pen and NFC. If you like the size then this is one device that is worth trying out. The Samsung will be available on the four major carriers in the United States. That means you can get this phone on Sprint, T-Mobile, AT&T, Verizon, and even smaller carriers like U.S. Cellular will have the Note II. AT&T will be offering the Galaxy Note II for $299 with a 2 year contract.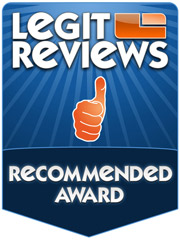 Legit Bottom Line: The Samsung Galaxy Note II is pretty damn big, but the performance and features help justify having a larger device!