Samsung Galaxy Note II 16GB Smartphone Review – AT&T 4G LTE
By
Galaxy Note II Software & OS
The Galaxy Note 2 comes with Android 4.1.1 (Jelly Bean) and uses the Samsung TouchWiz user interface on top of that for enhanced functionality. Samsung is the number one smartphone maker in the world in terms of unit shipments, so they should have plenty of user feedback as to what customers want.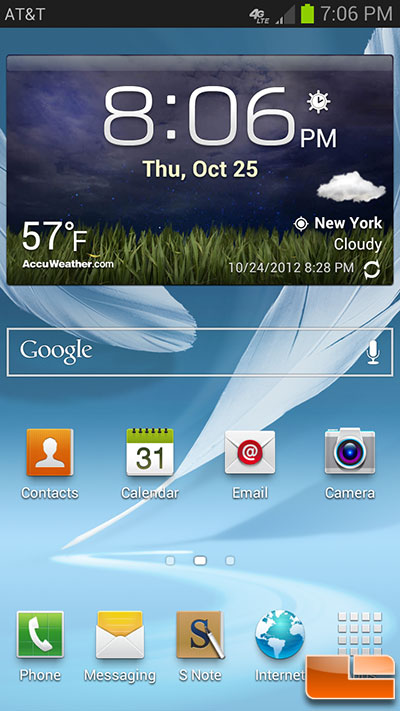 The Galaxy Note II home screen should be familiar to any Android user and to the left and right you'll see screens that have widgets and shortcuts to many common apps.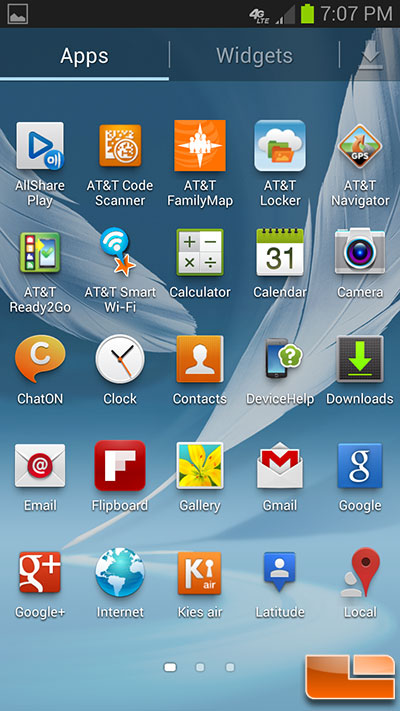 The display and responsiveness are brilliant and the touch experience is to touch is excellent excellent on the 5.5″ Super AMOLED display on the Note II.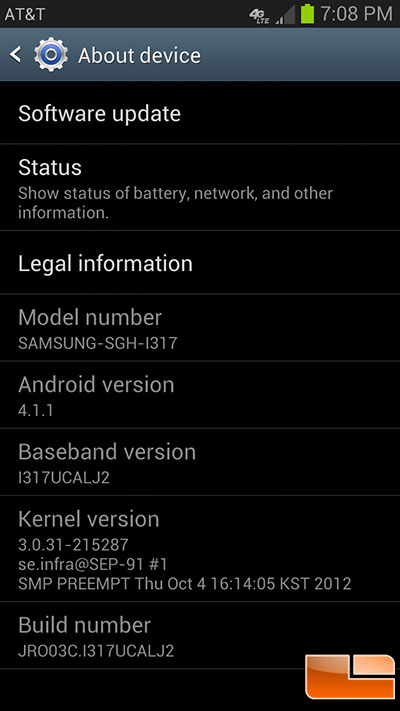 Here is a look at the 'About Device' menu that shows the Android and Kernel version of the Note II that we are reviewing.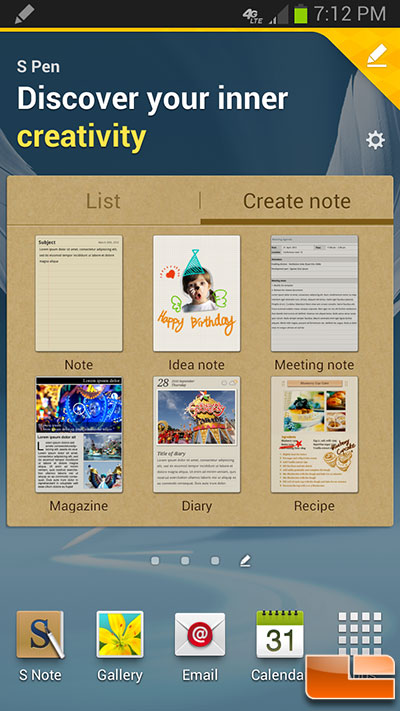 When you remove the S Pen from the device, the Note II automaticallyes launch the S Pen menu which offers access to S pen apps. We found that the Note app is convenient for jotting down quick notes, especially during a phone call or when you are out and about.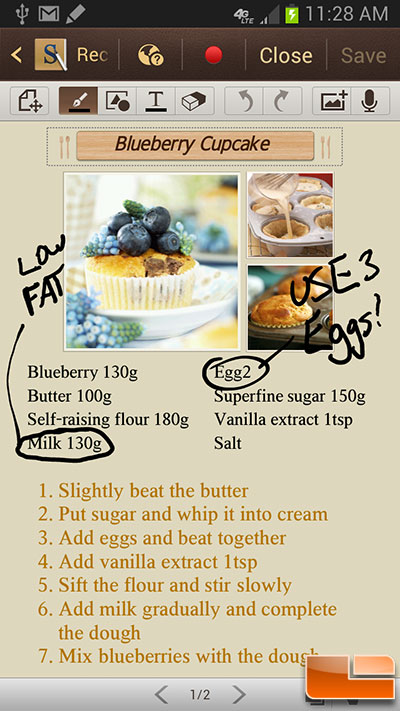 Using the recipe template is easy and you it is fun to be able to write notes on existing recipes! Being able to take notes and drawing is pretty amazing and one of key selling points of this smartphone.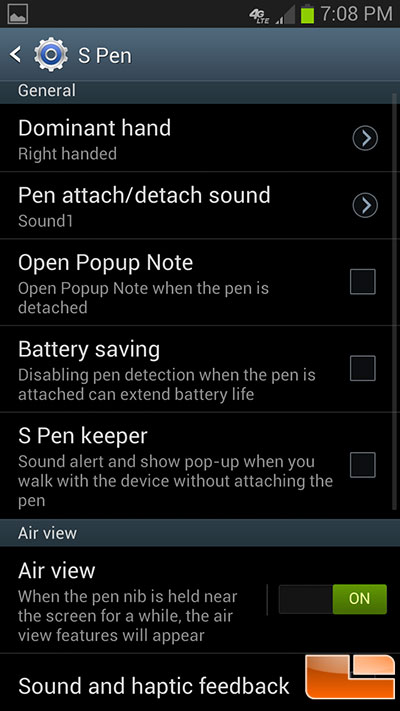 The S Pen settings are excellent and allow you change your dominant hand and there is even an alert that lets you know if you start walking with the device and the S Pen is not not attached to the device. This is a very nice feature that keeps you from forgetting the S Pen!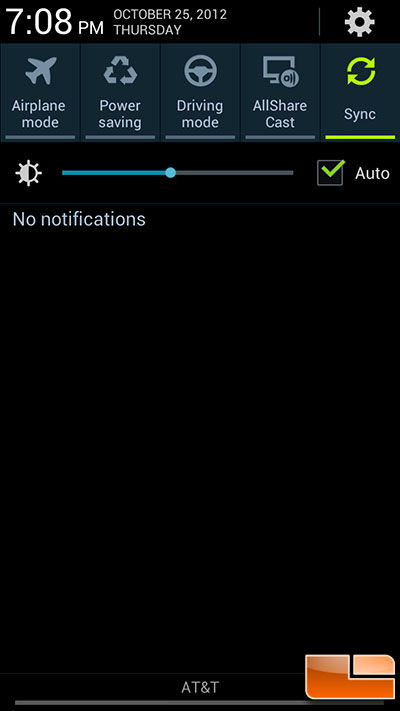 Pulling down the top menu you find the usually options, but also driving mode and AllShare Cast. AllShare Cast allows you to share data wirelessly. For example you can buy the Samsung AllShare Cast Dongle (EAD-T10UDEGXEU) and connect it to your HDTV to enable the streaming of content from your Samsung Galaxy S3 or Galaxy Note II. The dongle plugs into an HDMI port on your TV set and photos and videos can then be streamed to the TV via Wi-Fi from your Smartphone. Pretty cool stuff and easy to enable and disable.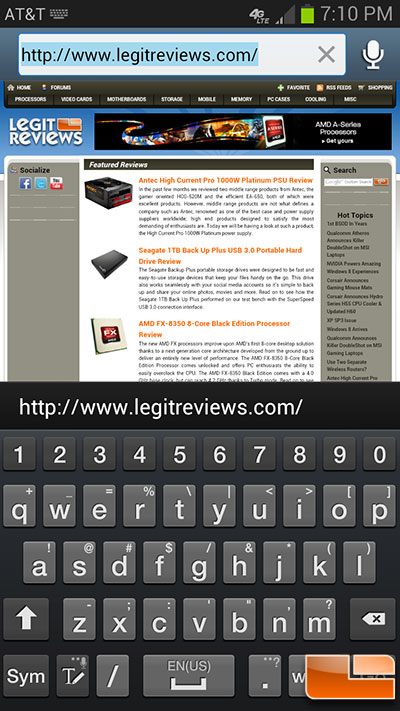 Here is a quick look at the standard English keyboard layout when browsing the web with the integrated browser.
It should be noted that there is virtually no lag when dragging items, pinch to zoom is fluid and responsive, and movies launch without much lag at all. Samsung accredits this to the quad-core processor and 2GB of RAM being used on the device. The Galaxy Note II is very fast and runs like a smartphone should!