Prolimatech Panther CPU Cooler Review
By
Final Thoughts & Conclusions
My first run in with a Prolimatech product yielded wonderful results. I knew they already impressed tons of enthusiasts with their Megahalem and Super Mega coolers, so I was hoping for positive results on the Panther. I was happy with how easy the Prolimatech Panther was to install and shocked that it was able to beat the Cooler Master V8 CPU cooler. The Cooler Master V8 was released in 2008 for $69.99 and it was a great cooler for the time, but it is starting to show its design limitations in 2012.
CPU Cooler
dimensions
Weight
Fan Size
Fan CFM
Height
Width
depth
Prolimatech Panther
161
130
50
570g
120mm
72.7
Cooler Master V8
161.1
120
125
866g
120mm
69.7
As you can see, Prolimatech Panther is smaller and weighs less, but it was able to run 7C cooler at load on our Intel Core i5-2500K processor running at 4.8GHz. Keep in mind that the Prolimatech Panther uses interleaved aluminum cooling fins that are soldered to the heat pipes and those optimizations appear to work well!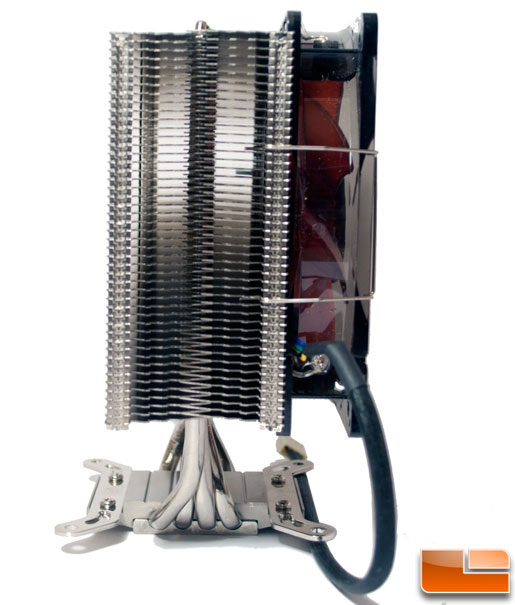 When running a single fan on the Panther, noise and temps are both kept well within reason. Though, this cooler has the option of mounting a second 120mm fan, to use a push pull configuration if you so choose to do so.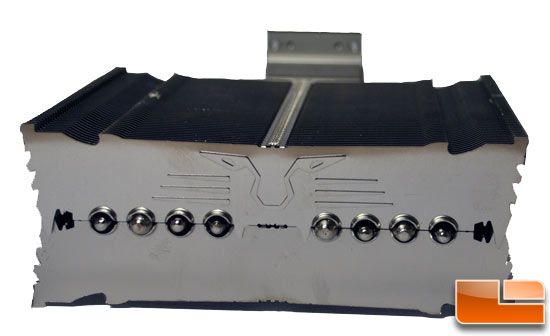 While the Panther isnt as high end as some of the other coolers on the market, it is definitely priced much lower than most of the high end coolers. At just $54.99, this cooler is an excellent value. The price to performance ratio is outstanding and if you have a heatsink that you have been using for a number of years, you might want to think about upgrading to something newer as cooling technologies have greatly improved over the years.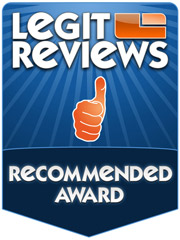 Legit Bottom Line: The Prolimatech Panther is definitely a worthwhile contender in the mid-range cooler line-up.