Prolimatech Panther CPU Cooler Review
By
Prolimatech Panther HSF
Prolimatech is mainly known for their CPU coolers, but they also make cooling products for almost anything in your PC. They are probably best known for their Megahalems and Super Mega coolers. We all know how well those performed, so were anxious to see how the Panther stacks up against other well-known coolers. With the cooler currently priced at $54.99, Prolimatech seems to be aiming this product more toward the enthusiast overclocker.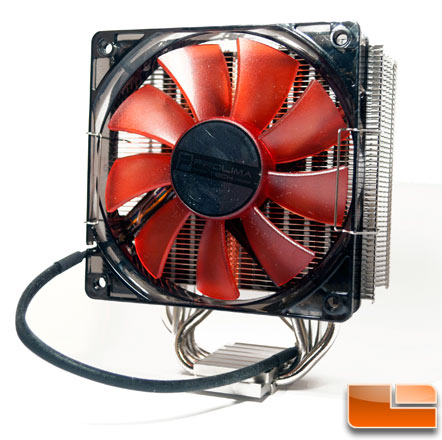 The Panther is a simple tower style cooler, which can be used with up to two 120mm fans. Although the Panther only comes with one cooling fan, it does come with extra fan clips in case you ever want to add a second.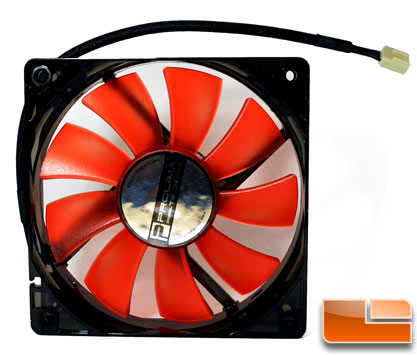 Prolimatech includes a single nine blade, 120mm fan with a sleeved power cable when you purchase the Panther. The fan operates between 800-1600RPM, pushing a nice 72.67 CFM at 29.91 dBA at its top speed. The fan has red LED lights in the corners and it looks good in the dark. The fan uses a 4-pin header that has the ability to use a PWM signal (Pulse-width modulation) to adjust the rotation speed on the fly without changing the input voltage delivered to the cooling fan on motherboards that support the feature. The 4-pin sleeved cable is 250mm long, so it should easily reach the CPU power header on your motherboard.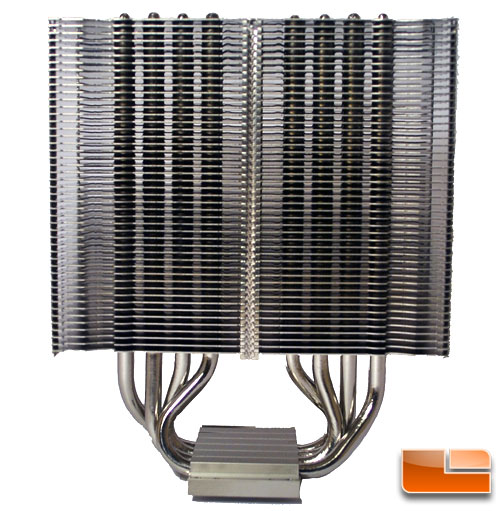 Weighing in at 570 grams, without the fan installed, the Panther is definitely not a lightweight cooler. Standing at 6.33 inches, you would want to ensure you would have clearance to get your side panel on once the cooler is mounted.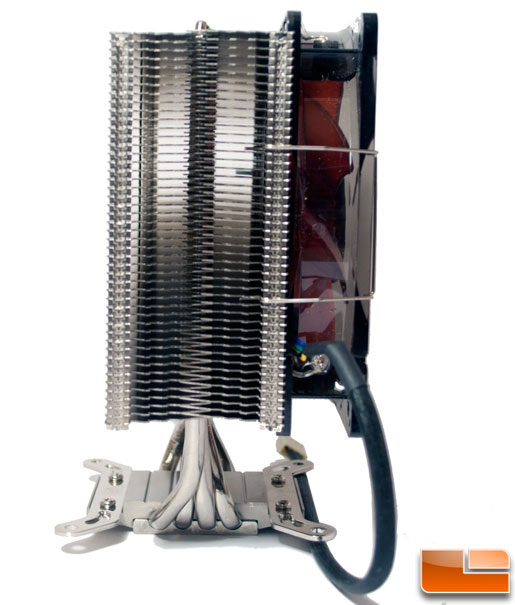 There are a total of 47 fins in the heatsink that are each 0.5 millimeters thick and 1.8 millimeters apart from each other. Each fin has two halves that are soldered to the heat pipes. This is good as it ensures a better transfer of heat than press-fitted fins.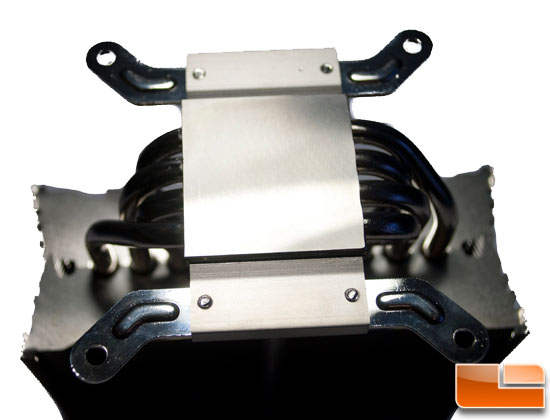 The Prolimatech Panther has a 40x38mm Copper base that has been nickel-plated, just like the rest of the cooler. The surface was found to be flat, but we could see and feel traces of the milling machine that was used to flatten it.
Prolimatech Panther Specifications:
Supports Intel socket LGA 1155/1156 and AMD AM2/AM2+/AM3/AM3+
Heatsink dimensions: (L)130mm X (W)50mm X (H)161mm
Four nickel plated copper heatpipes
Weight: 570g
Fan included: 120mm X 120mm X 25mm Red LED fan
Fan Speeds: 800-1600RPM
Fan CFM: 72.67 @ 29.91 dBA
Two Year Warranty