Prolimatech Panther CPU Cooler Review
By
Installing The Prolimatech Panther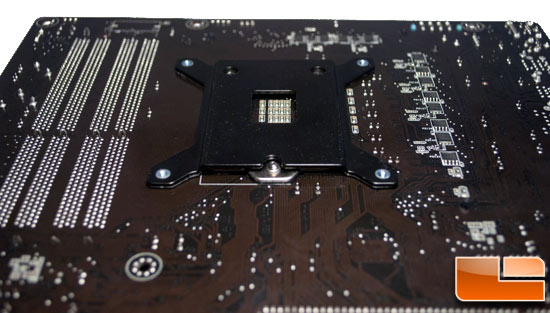 Since Ill be using this on an Intel Sandy Bridge test system, Im using the LGA 1155/1156 backplate. Notice that it has a cutout for the screw on the base of the socket to ensure it sits flush on the board. This ensures you install the backplate correctly as there is only one way it will fit properly.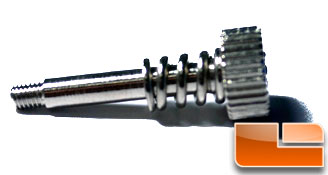 The Panther is held down using thumb screws, which is pretty convenient. They also have a Phillips head on them, so you can use a screw driver if you would prefer.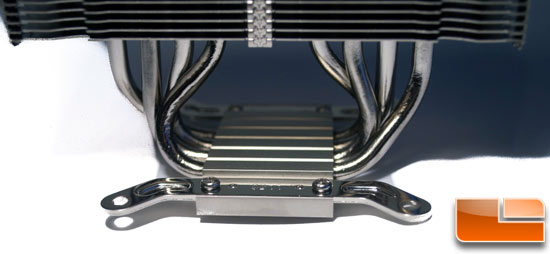 The mounting arms are simple to install; they are held on with two screws per arm that attach to the HSF base. Now you are ready to apply your thermal paste and then mount the Prolimatech Panther!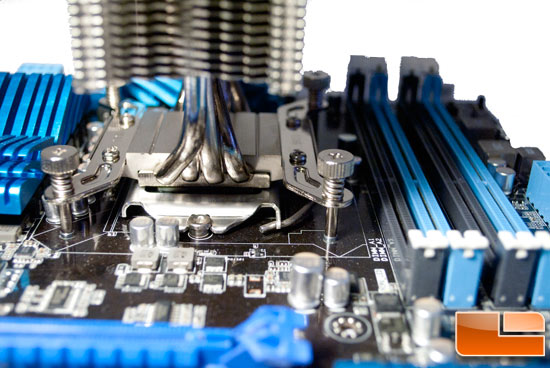 Getting the heatsink mounted was no issue at all. Make sure when youre tightening the thumbscrews down that youre not going in a circular pattern. Alternate sides if possible to ensure youre getting the best mount possible.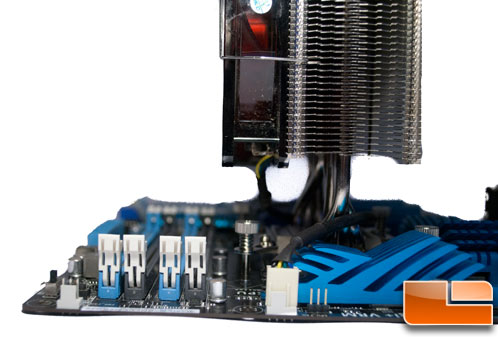 As you can see, the design of the Panther ensures you shouldnt have any issues with RAM clearance. The cooler is pretty thin when it comes to the width, so there should be plenty of space between your DIMM slots and fan. This is a huge plus, as my Corsair Vengeance memory modules have rather large heat spreaders.