Prolimatech Panther CPU Cooler Review
By
Unboxing/Closer Look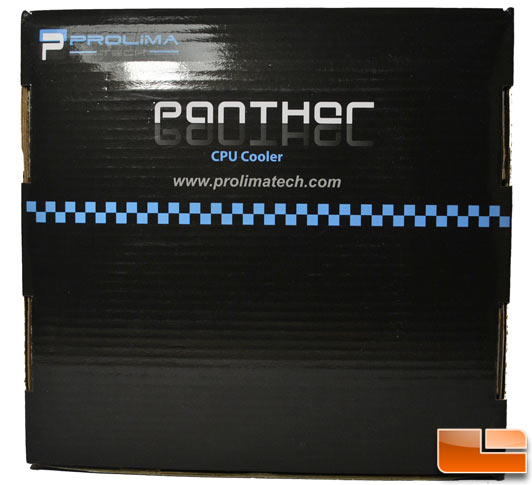 The Panther box isnt fancy, but does feature a simple graphic of a panther, as well as lists what sockets its compatible with.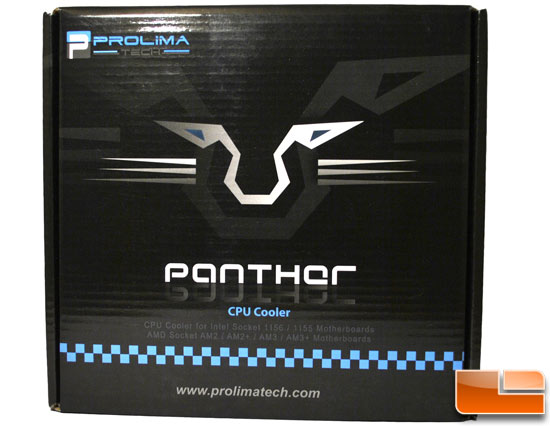 The back of the box shows us virtually nothing other than the Prolimatech website.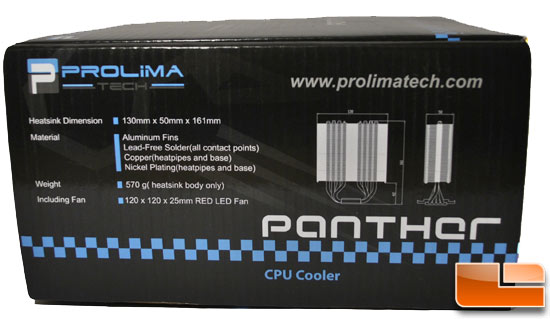 The side of the box gives us the most information. It lists the dimensions, the material the cooler is made with, the coolers weight and some information on the fan.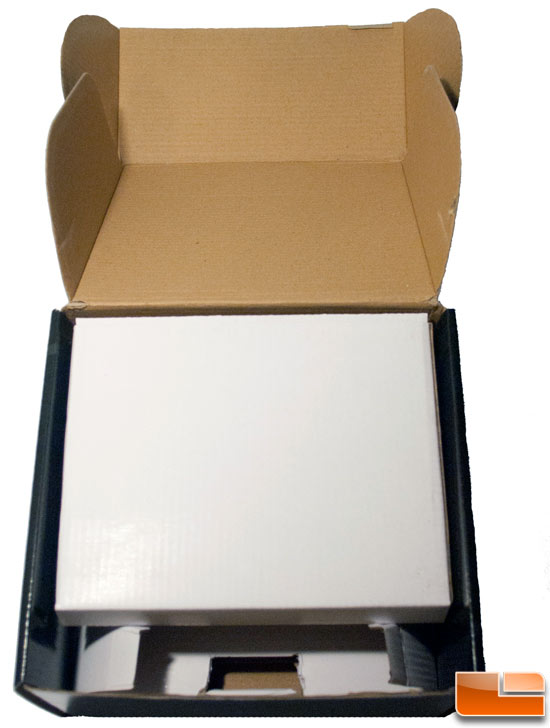 Opening up the box we quickly found out that there was no paperwork included with this heatsink. That shouldnt be an issue though, as you can easily find the user's manual on Prolimatechs website.
Inside the box we found the mounting hardware for Intel LGA 1155/1156 and AMD AM2/AM2+/AM3/AM3+ processor sockets.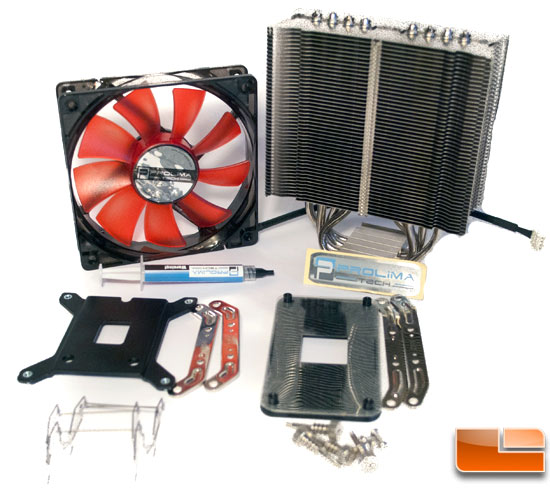 Here are all of the pieces that come with the Prolimatech Panther CPU cooler. You get everything needed all the way down to some Prolimatech branded thermal paste and case sticker.