PowerColor Devil HDX PCI Express Sound Card Review
By
Looking Around the Devil HDX
Like most other PCI and PCI-E sound cards, the PowerColor Devil HDX isn't a long accessory card. Measuring 157 mm or 6.2 inches along its length, it should easily fit in most desktop cases. Just slide this card into any PCI-E slot, whether it's x1 or even the full x16 length it doesn't matter, and then secure the card onto the case.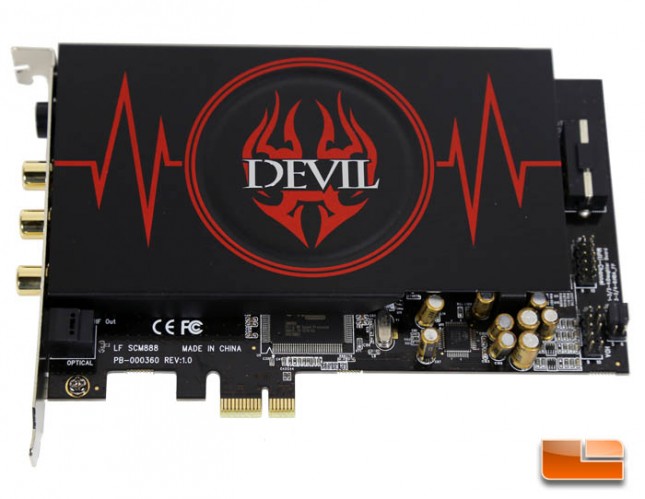 Unlike other PCI-E sound cards, the Devil HDX has a Molex power connector which must be connected to the power supply. PowerColor did this to eliminate the interference that would come from using the PCI-E interface for power.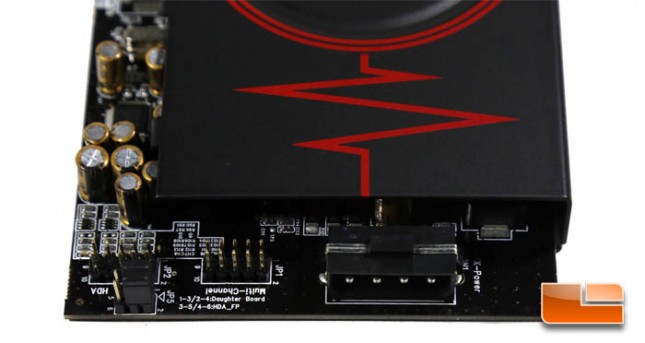 The PowerColor logo on the side of the card lights up to red lights when powered on.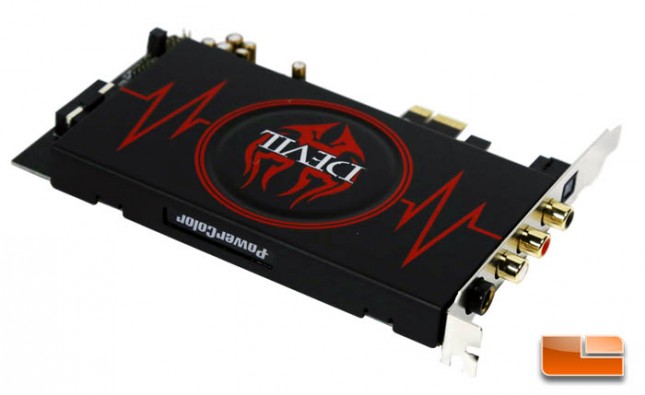 Here we show what the illuminated logo looks like.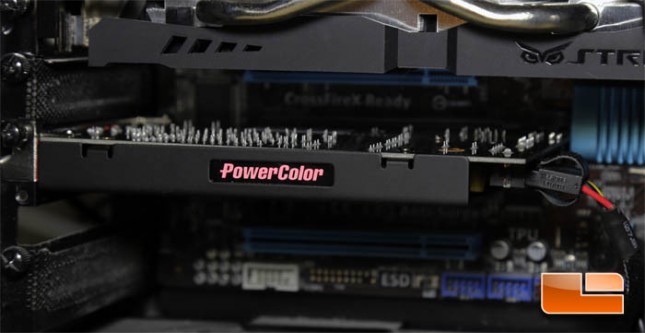 The main board connections consist entirely of outputs with one 6.3mm analog jack for headphone, a pair of RCA jacks for speakers, and a pair of digital outputs one being coaxial and the other being optical.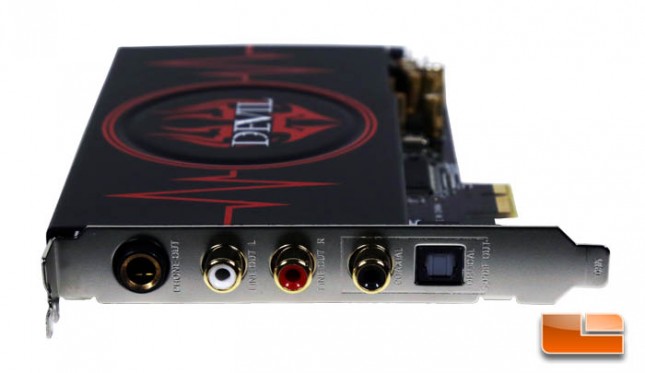 There's not a lot going on with the back side of the circuit board.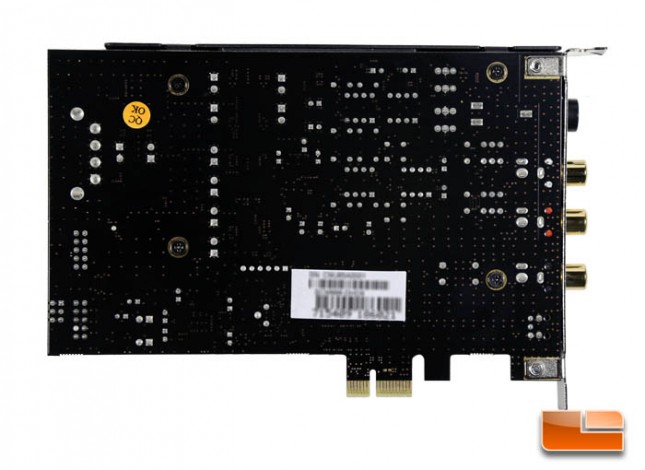 The EMI shield is held in place by four small screws. With the board surface fully exposed, we can take a look at the circuitry.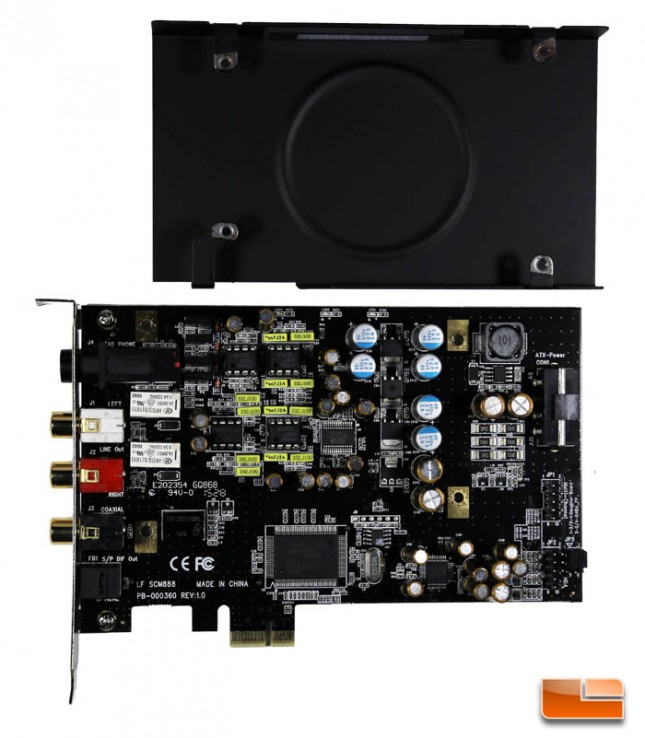 The action starts at the CMedia CM8888 dedicated audio processor. A Wolfson WM8741 DAC converts the digital stream into 2-channel analog audio and several New JRC NJM4580D op-amps amplify the signal. Power deliver is facilitated by several Nichicon MUSE capacitors.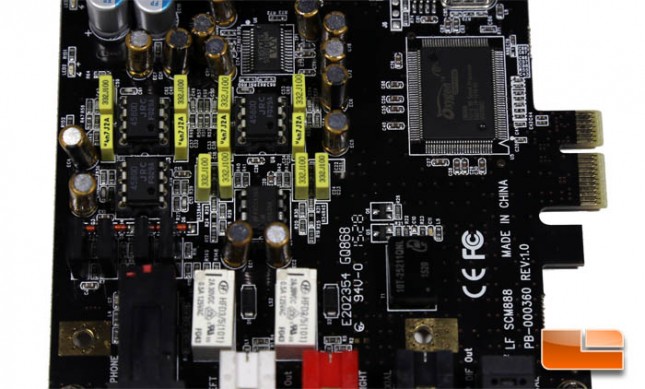 Traces from the HD audio and multi-channel audio pins connect to a CM9882 codec IC on the main board. This will appear as a separate sound device in Windows when a front panel connector or the daughter board is connected.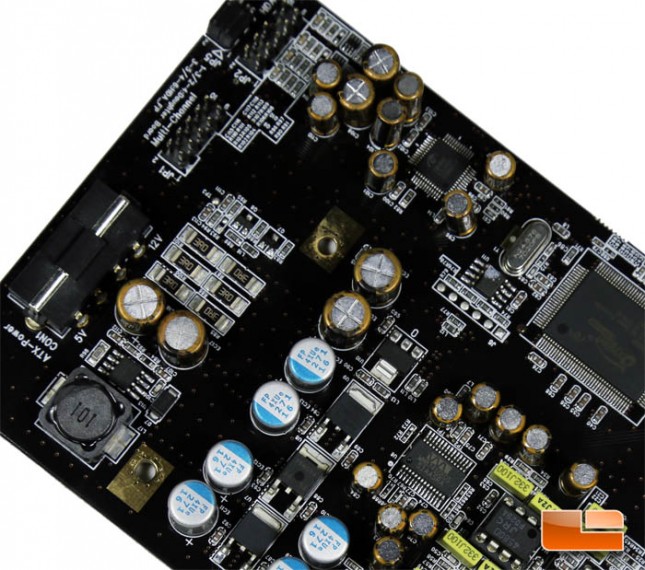 The daughter board has connectivity to PC speakers and a microphone that connect via 3.5mm analog.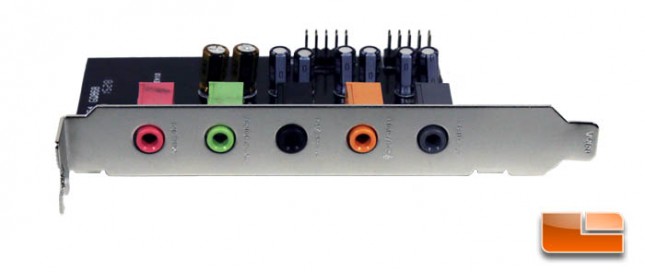 Should the user decide to use the daughter board, two ribbon cables are included for connecting this board to the main sound card. Both sets of pins on both cards should be connected to each other.