PowerColor Devil HDX PCI Express Sound Card Review
By
PowerColor Devil HDX
The PC sound card selection has been pretty sparse for years, dominated by the likes of Creative Sound Blaster and ASUS Xonar cards. Today we have something from someone else who many of our readers should recognize. PowerColor is well established as a major AMD graphics partner and have become known for their distinctive top-end Devil line of products. Thus the PowerColor Devil HDX sound card we are reviewing here is a new enthusiast offering and we should expect some great audio.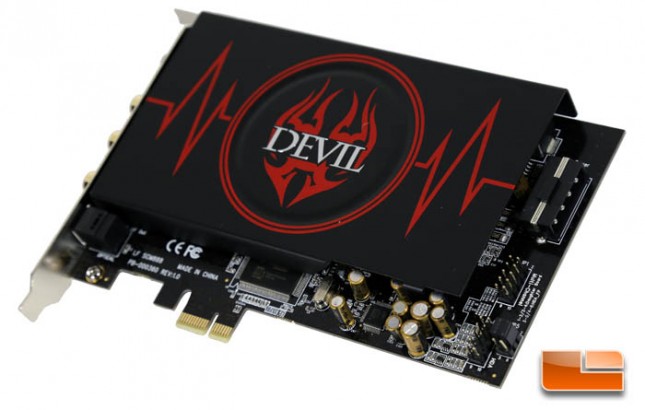 The $159.99 price tag (Newegg) of the Devil HDX (part number SCM888-DHDX) won't sit well for most PC users, but we hope there will be more PowerColor in the future and at multiple price points in the future. Onboard motherboard audio can't deliver the clarity that would be revealed by highly capable headphones. There are also headphones with too much resistance along the cable that they won't be adequately driven by weakly powered audio sources. These struggles are solved with an amplifier, a DAC, or both and there are enough sound cards to address these issues to various degrees.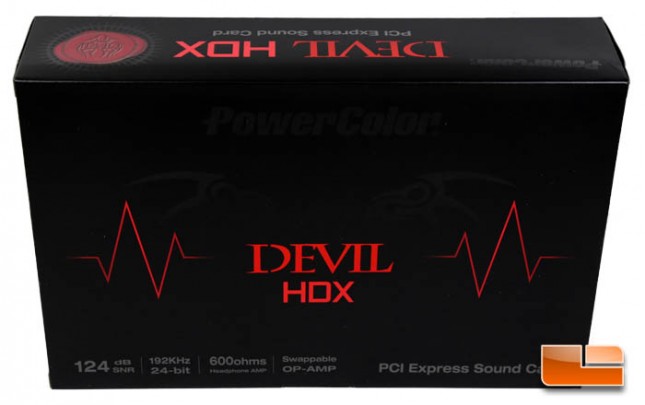 It's pretty clear that PowerColor's first sound card is targeted to enthusiasts the pricing and the Devil naming make it obvious. Even in this space, the competition is fierce. We've seen the Creative Sound Blaster ZxR and its intricate board layout and we anticipate a chance to review at least one of ASUS's newer Strix sound cards. Still, the Devil HDX boasts some impressive features and specifications including 124dB signal-noise ratio, up to 192 KHz 24 bit sample rate, and lots of connectivity. What's also interesting is that the Devil HDX draws its power through a Molex power connector instead of over the PCI-E bus to reduce electrical interference which can be outputted as noise.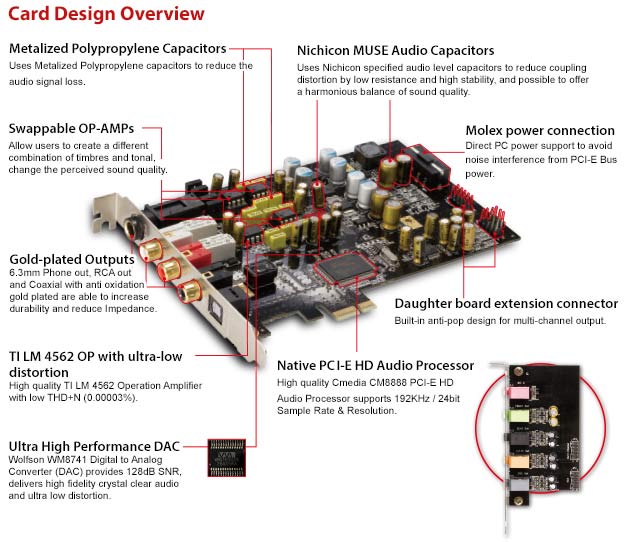 PowerColor Devil HDX Features:
124 dB SNR
192 KHz 24-bit
600ohms Headphone AMP
Swappable OP-AMP
PowerColor Devil HDX Specifications:
Bus Standard: PCI Express
SNR: 124dB (RCA out), 120dB (6.3 Phone out)
THD+N: 0.00039% (-108dB)
Frequency Response: 20Hz-20 KHz
Sample Rate & Resolution: up to 192 KHz @ 16bit/24bit
Connectivity
Main Board:

1 x 6.3mm Phone Out with Amplifier
2 x RCA (L/R) Jack Out
1 x Coaxial Out
1 x Optical Out
1 x Multi-Channel connector to Daughter Board
1 x HDA (HD Audio) connector to Daughter Board or Front panel audio header

Daughter Board:

1 x 3.5mm Mic-in
4 x 3.5mm analog out (front/rear/center-subwoofer/side)

Output channel: Stereo & up to 7.1 Channel
Headphone Amplifier: up to 600 ohms
Chipset:

Audio Processor: High performance Cmedia CM8888 audio processor

Digital to Analog Converter: Wolfson WM8741
Dimensions (WxL):

Main board: 106 x 157 mm
Daughter board: 100 x 50 mm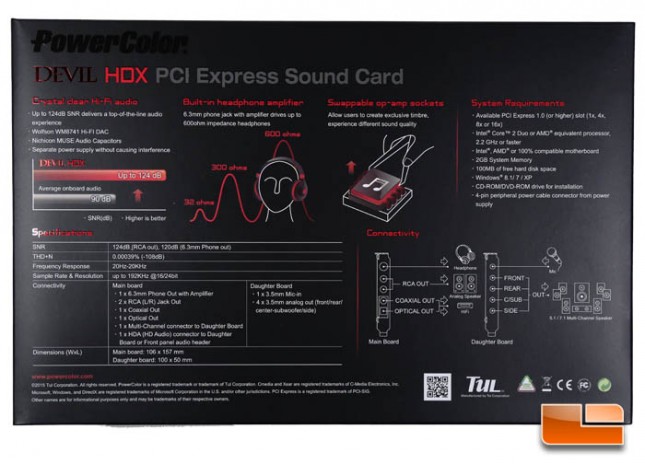 While the front of the box has a gothic theme with a simple layout that draws attention to the Devil branding, the detailed featured and specifications are printed on the inside of the front flap and the back of the box.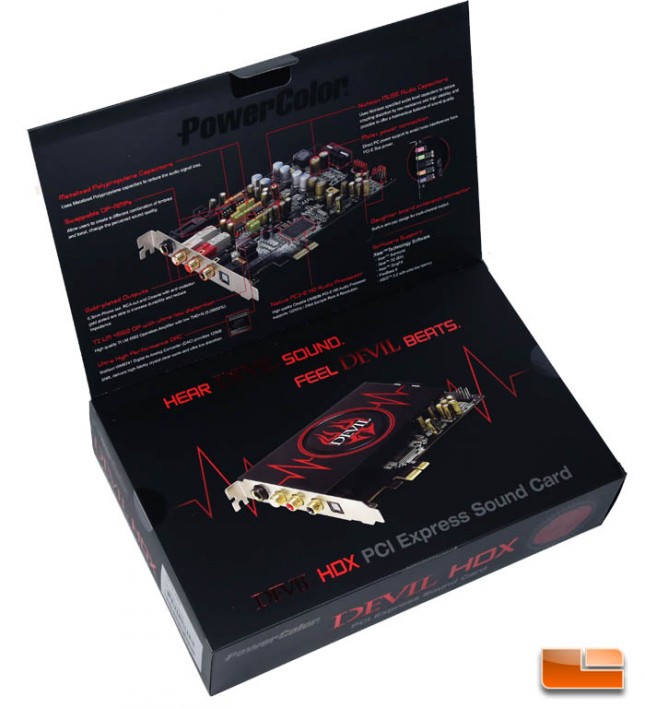 Inside, there's a more rugged black cardboard box that securely holds the Devil HDX sound card and its accessories.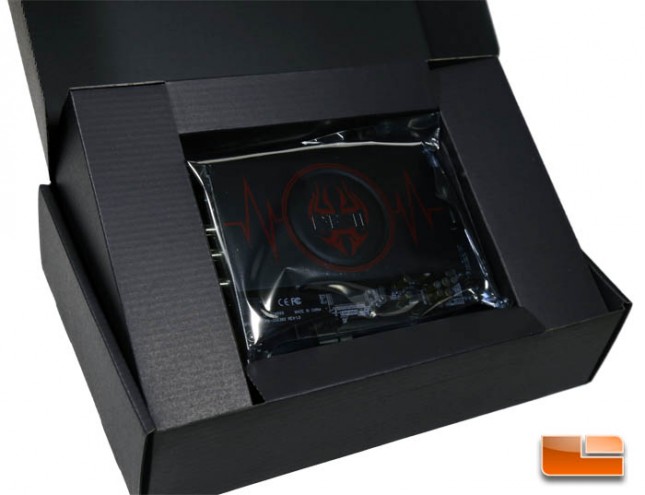 Both the sound card and the daughter card are packed into antistatic bags. Also included is a Multilanguage quick installation guide, a driver CD, a pair of flat audio panel connector cables, and a gold plated 6.3mm to 3.5mm adapter.