Phanteks PH-TC14CS C-Type CPU Cooler Review
By
Installing the Phanteks PH-TC14CS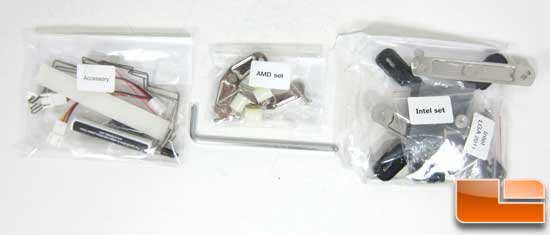 Phanteks includes all that is needed to mount the PH-TC14CS to all Intel LGA sockets and AMD AM2/3 and FM1 sockets. Also included are fan power adaptors, silicon isolator for the fans, screwdriver, and tube of thermal paste.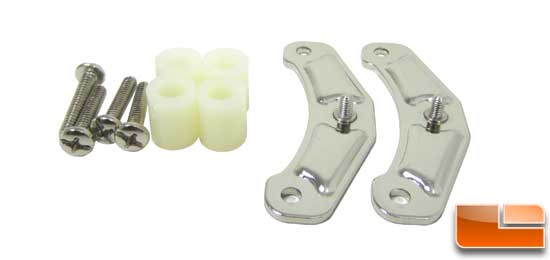 In the AMD parts bag has crossbars, spacers, and screws. The AMD installations require the stock AMD backing plate. If your board does not have the stock backing plate then the PH-TC14CS will not work with your board. I have not seen too many AM2/3 boards that do not have the backing plate, but I have seen some Mini ITX boards that do not have the backing plate. With mITX gaming rigs becoming popular it will be something to check on when planning the build.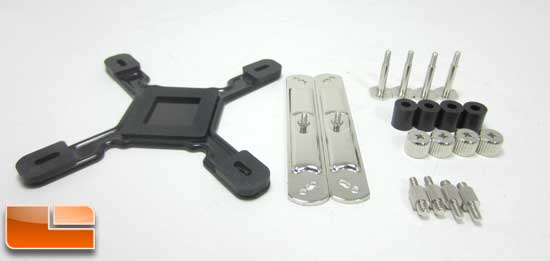 Intel parts bag has all the parts for all Intel LGA sockets. There is a backing plate, spacers, posts, included for the LGA775/1155/1156/1366 sockets. Also included are mounting posts for socket LGA2011.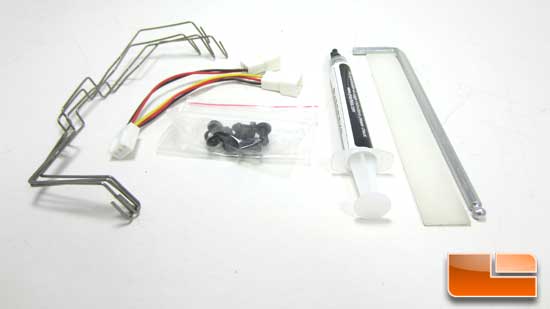 The general parts are fan spring clips, fan mount posts, Y power adaptor, thermal paste, silicon strips, and allen key driver.

Also included is a PWM adaptor. One end has a 4pin connector for connecting to the motherboard. Other has a 3pin connector for fans. From connector to connector is covered with heat shrink tubing to protect the PWM controller.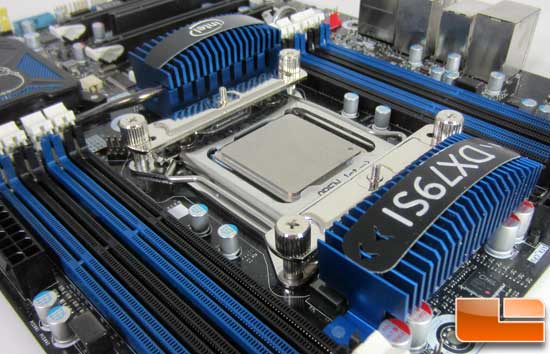 To get started you install the motherboard side mounts for your particular socket.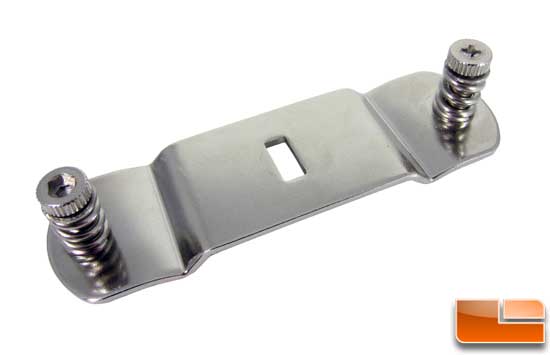 As I started to install the PH-TC14CS I noticed that the mounting screws are not the same. Small oops on Phanteks part. One of the mounting screws is a Phillips type rather Allen socket head. This is an issue because the only access is from the side with the Allen wrench. To get around this I used a pair of pliers to tighten the side with the Philips head screw.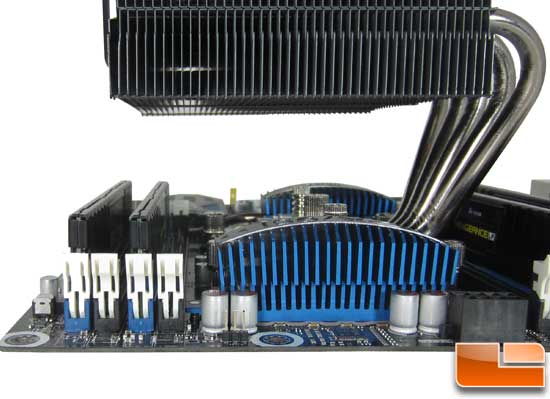 Once installed the cooler without the fans clear the RAM on the front side of the socket nicely.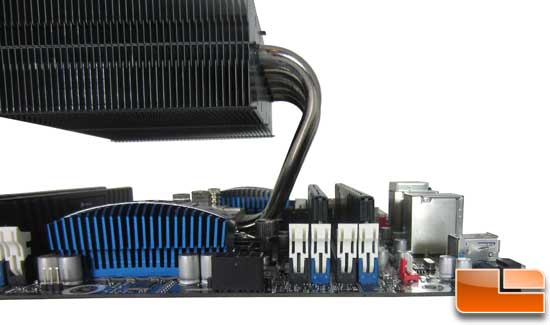 On the back side of the socket the heatpipes will limit the height of the RAM to standard height ram.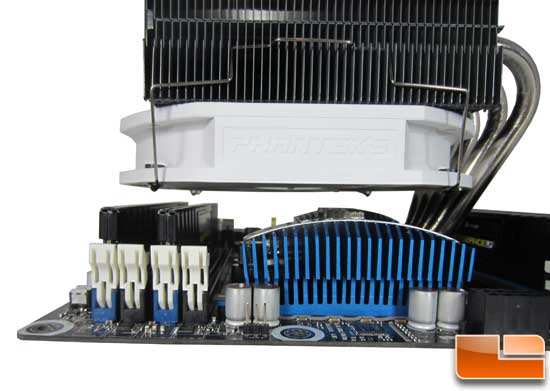 Add in the lower fan and the height is restricted to standard height RAM for all sockets.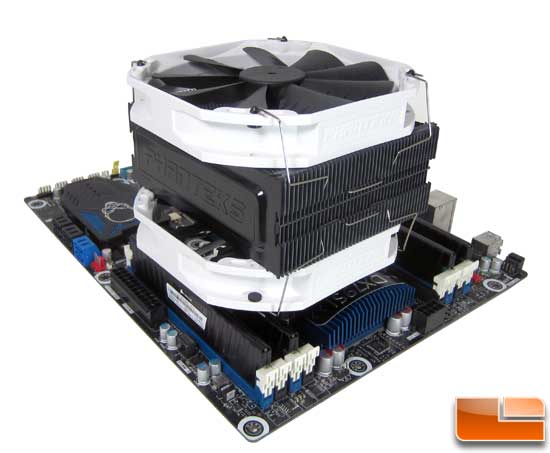 With the size of the PH-TC14CS and the fact the mounting screws has to be tightened from the sides there is no other choice than to install the PH-TC14CS to the motherboard outside of the case. If there was access to the mounts from the top through the cooling fins like with the Noctua NH-L12 it would allow for in-case installing.