Phanteks PH-TC14CS C-Type CPU Cooler Review
By
Unboxing the PH-TC14CS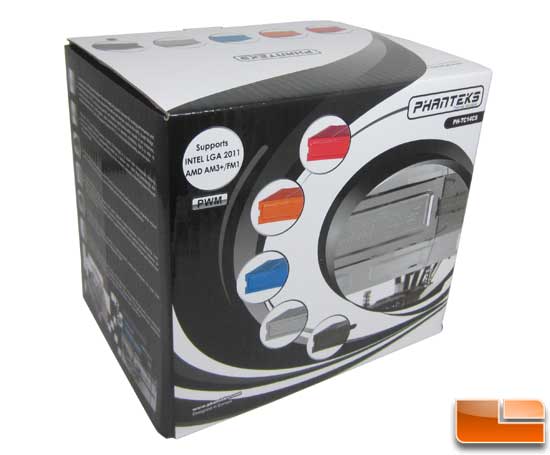 The PH-TC14CS comes in a nice sturdy box. The front has an image of the cooler fins, with small images showing all the color options.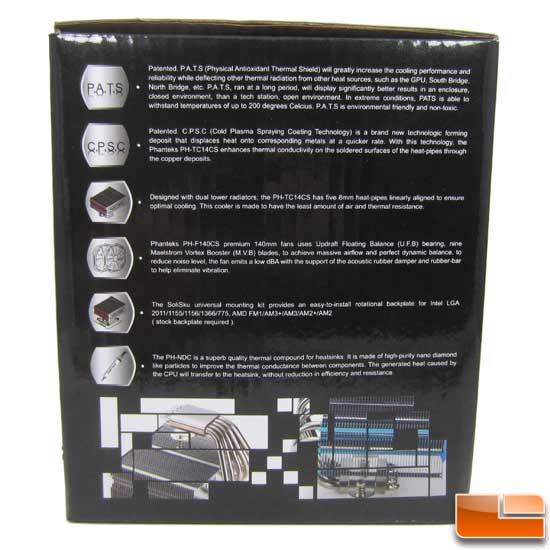 On the left side is a list of all the features of the PH-TC14CS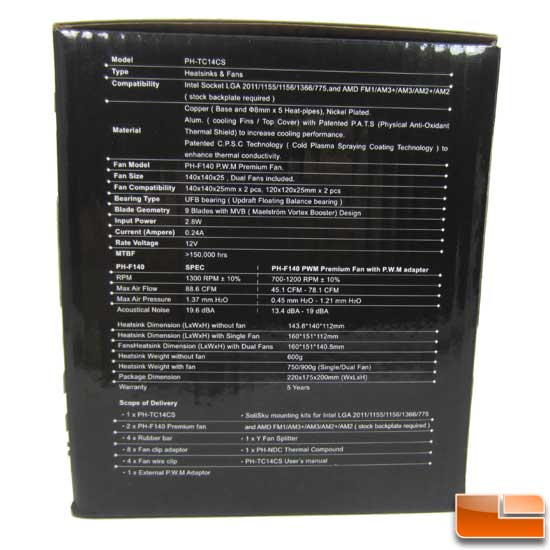 Right side has a listing of the specifications.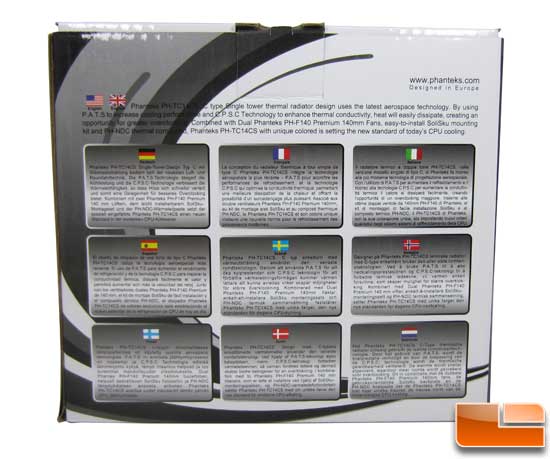 The back has a small paragraph talking about the PH-TC14CS in multiple languages.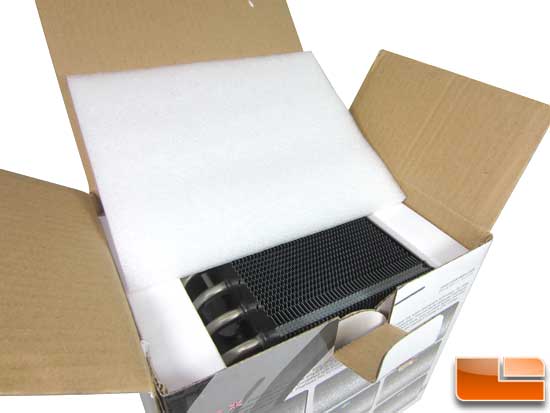 Opening the box there is piece of sheet foam protecting the top of the cooler. The cooler is wrapped in cardboard.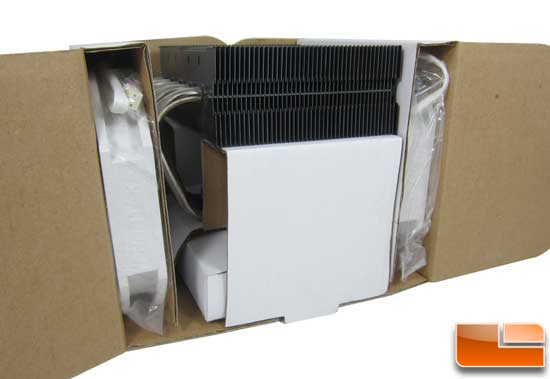 Opening the side of the cardboard wrapper we can see the fans on each side of the cooler and there is a cardboard support to help keep the heatpipes from being bent in shipping. At the very bottom of the pile is the accessories box.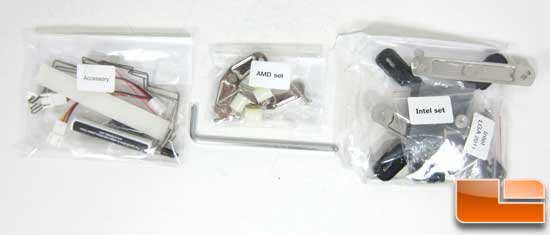 All the accessories are bagged and separated nicely for common, Intel, and AMD parts.