Phanteks PH-TC14CS C-Type CPU Cooler Review
By
Looking Closer at the Phanteks PH-TC14CS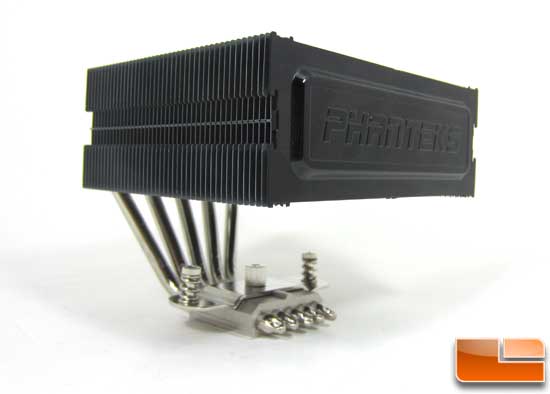 We received the black version of the PH-TC14CS. The PH-TC14CS is a C shape down draft cooler. With the fans blowing down on the socket the added air flow helps cool the motherboard components and RAM. The C shape style coolers are usually low profile coolers, but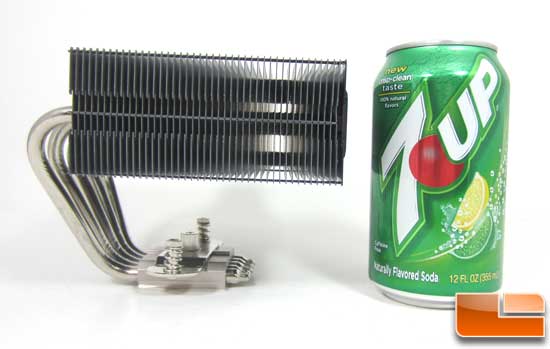 The PH-TC14CS is not what I would call low profile. Without fans the PH-TC14CS stands 112mm or 4.4 inches tall. Short but not exactly low profile. With the top fan installed the height comes in at 140.5mm or 5.5 inches.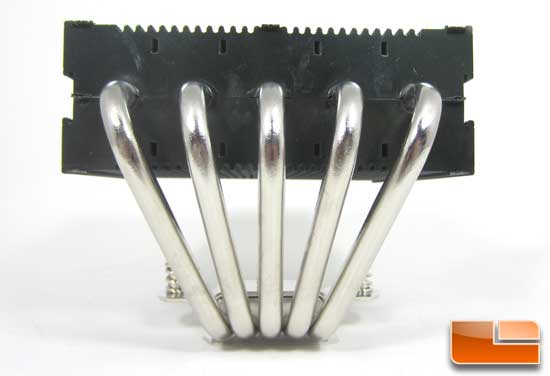 The PH-TC14CS has five 8mm heatpipes in a fan pattern.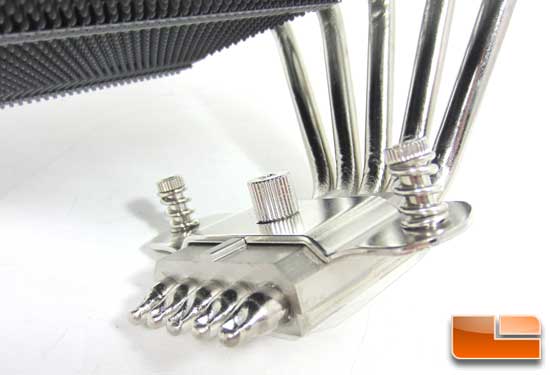 The top bracket for the SoliSku mounting system comes pre-installed. Looking from the top of the cooler there is no access to the hold down screws. Phanteks does provide an Allen Key wrench to attach the cooler. More on this in the install portion.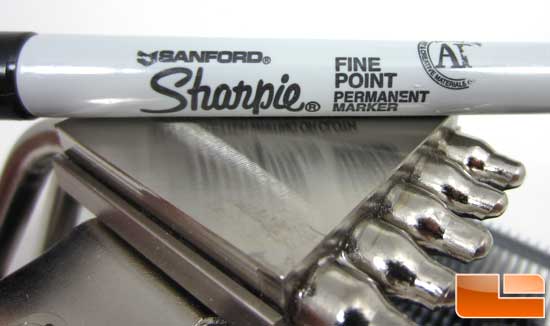 Flipping the PH-TC14CS over we can get a look at the base. The base is nice, but not a mirror finish.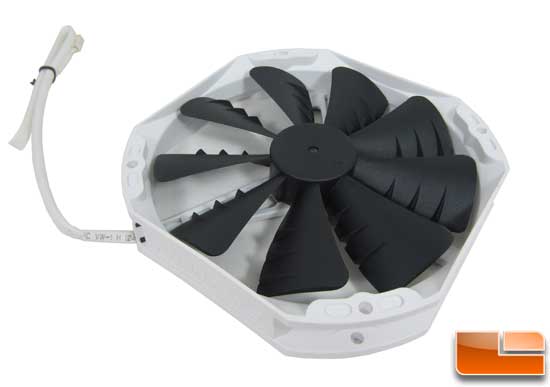 The PH-TC14CS comes with a pair of PH-F140 fans and the fan blade color matches the color of the cooler. The fan operates at 1300rpm @ 19.6dBA pushing 88.6CFM. Since the PH-F140 fan only has 3pin fan connector Phanteks gave it PWM function by including a 3 to 4 pin adaptor with a PWM controller in it. With the new PWM adaptor that changes fan to operate between 700-1200RPM @ 13.4 to 19dBA pushing 45.1 to 78.1CFM. Using the adaptor the fan loses 100rpm and 10CFM. Will be interesting to see how this affects performance.