Patriot P300 1TB M.2 NVMe SSD Review – USA Edition
By
Anvil Storage Utilities
Anvil Storage Utilities 1.1.0
Along with the move to a new platform, we decided to make a change in one of the benchmarks. There's a relatively new benchmark called Anvil Storage Utilities that is in beta but close to production. It's a very powerful tool that measures performance through a variety of tests which can be customized.
Anvil SSD Benchmark with 100% Compression (incompressible data):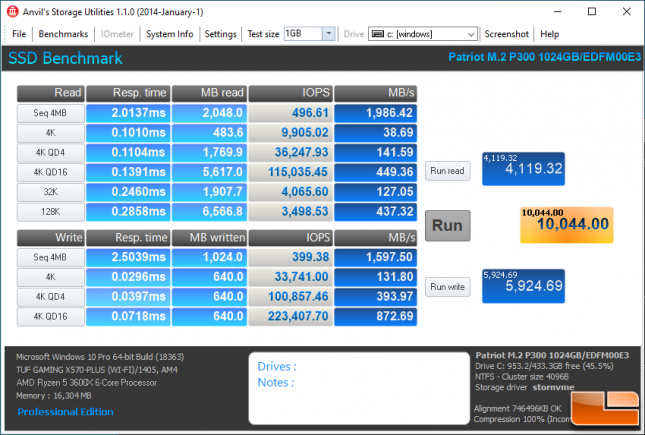 Anvil SSD Benchmark with 46% Compression (Applications Test):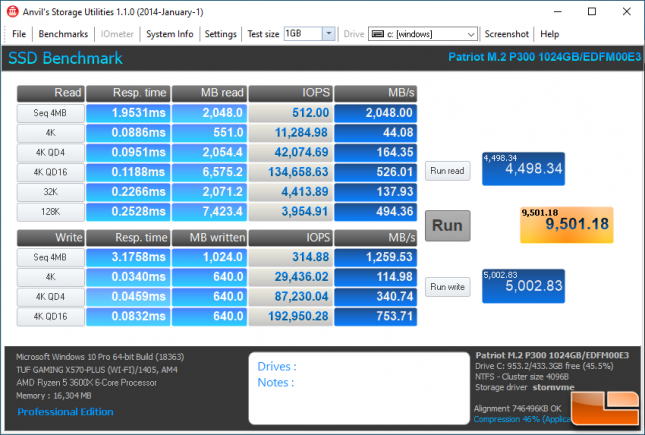 Benchmark Results: The benchmark results from the most recent build of Anvil SSD Benchmark showed that with 100% compression (incompressible data) that the Sabrent Rocket NVMe PCIe 4.0 1TB SSD had an overall score of 15,931.27 points. The drive topped out at 3,856.87 MB/s read and 4,096.00 MB/s write on the sequential performance test with 4MB file sizes. Random 4K QD16 performance hit 166,000 IOPS on read and 256,000 IOPS write.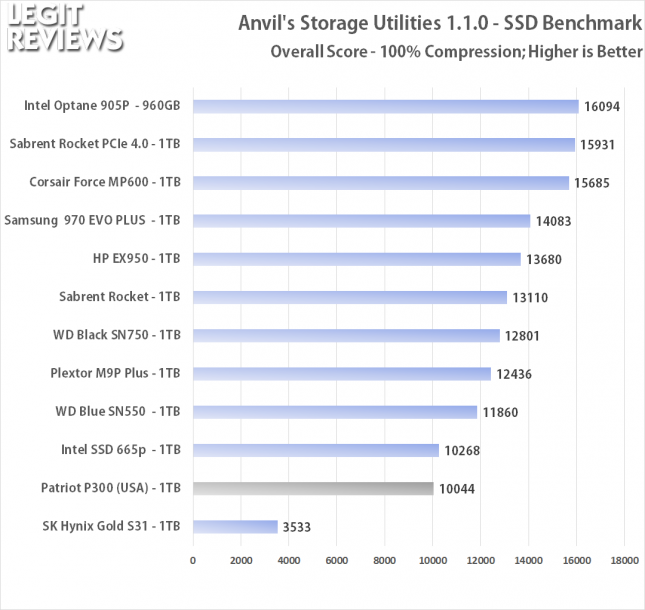 The overall score on the Patriot P300 (US Edition) 1TB drive came in at 10,044 points with the standard SSD test with 100% compression. That puts it down with the slowest of the 11 NVMe drives that we have recently tested on this AMD X570 platform.