Patriot Fuel iON Magnetic Wireless Charger Review – Samgung Galaxy S5
By
Fuel iON Unboxing and Installation
Patriot packages the Fuel iON in retail packaging that is designed to let the consumer know exactly what the Fuel iON does. On one side of the box, you get a view of the charging stand.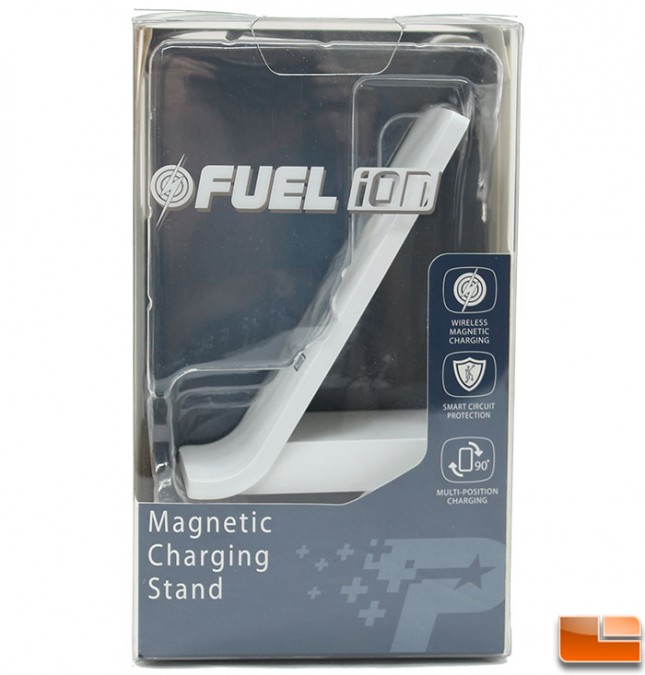 While the other side provides a view of the Galaxy S5 case, and a little information about the case.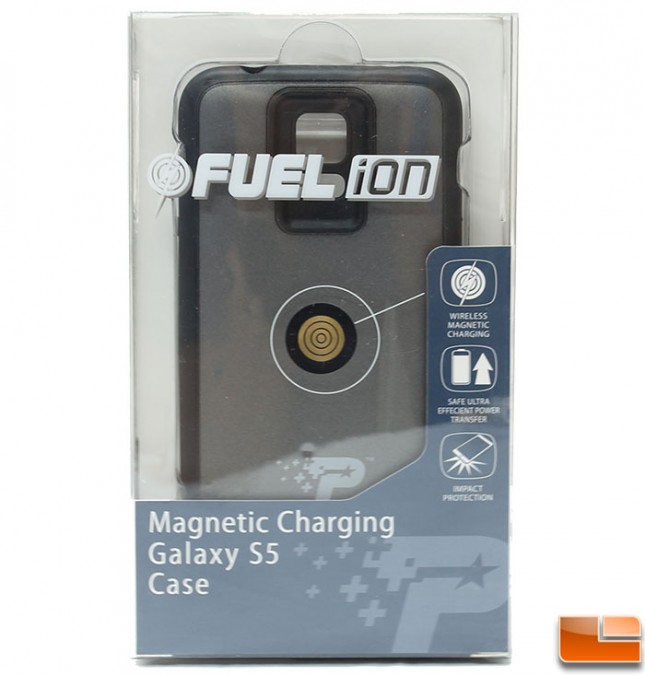 There isn't much included inthe box, a simple user manual, USB to Micro-USB cable, charging stand and the Galaxy S5 case.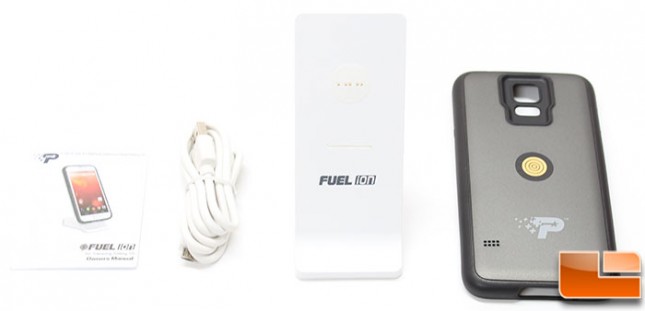 The Galaxy S5 case is a cover replacement for the back on the Galaxy S5. The sides and interior is a soft rubber to protect the phone.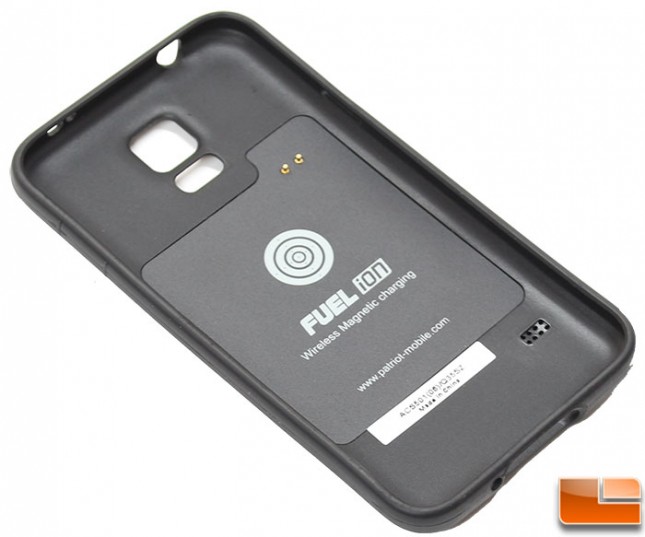 The grey portion of the back is a hard plastic to provide additional protection. In the middle is the magnetic connector that is used to attach the case to the charging stand.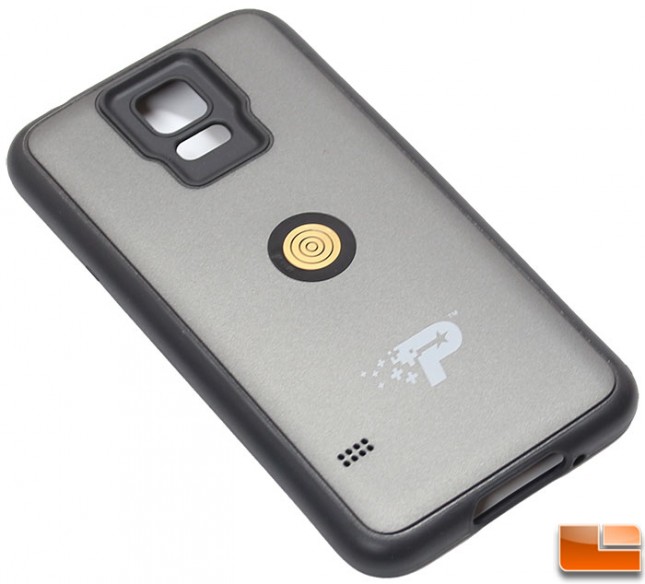 There isn't much to talk about on the charging stand. It stands just under 4in tall and is designed to hold the Galaxy S5 in either portrait or landscape mode. There are little metal prongs that make the connection to the back of the case to provide power. Here is where the magnet is located to pull the phone into the proper charging position.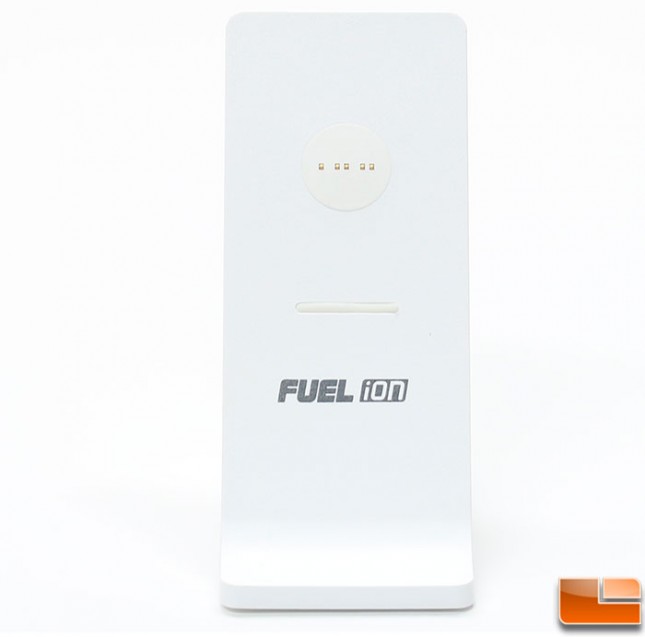 Flip the charging stand around and we find the Patriot logo and the Micro-USB power connection.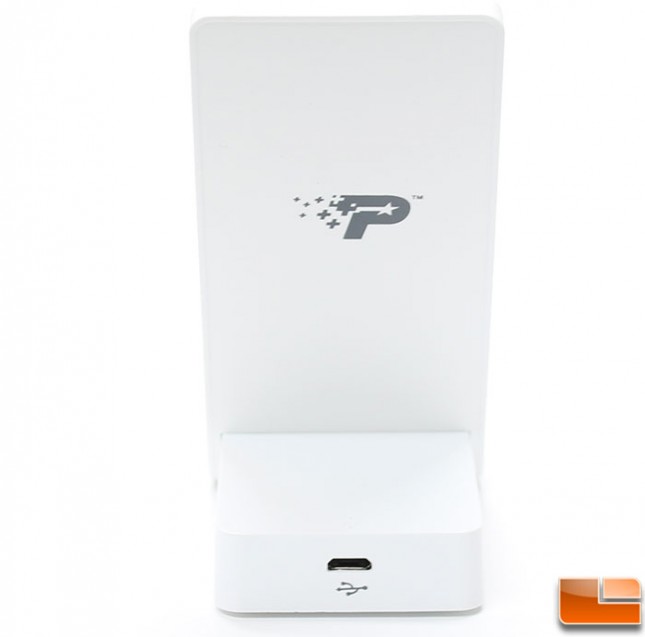 The bottom of the stand has a rubber anti-slide base.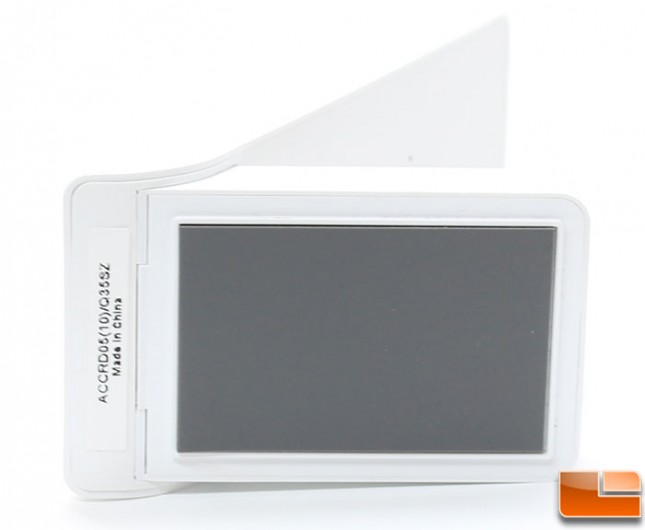 With everything unboxed, let's get the phone installed into the case and start charging the Galaxy S5 wirelessly.