OCZ Vector 150 240GB SSD Review
By
A Look Inside The Vector 150
Opening the drive is a breeze with only four screws holding the backplate on once you get past the pesky warranty sticker.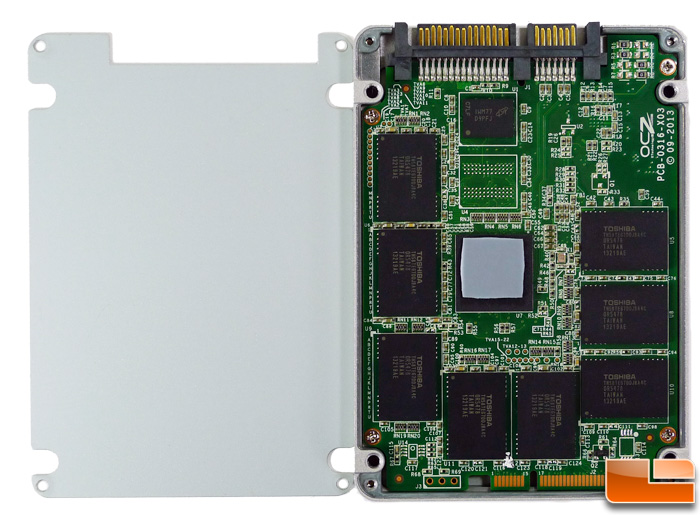 Four more screws hold in the PCB and you can see that the controller in the center is occluded by a thermal pad which we also saw in the original Vector.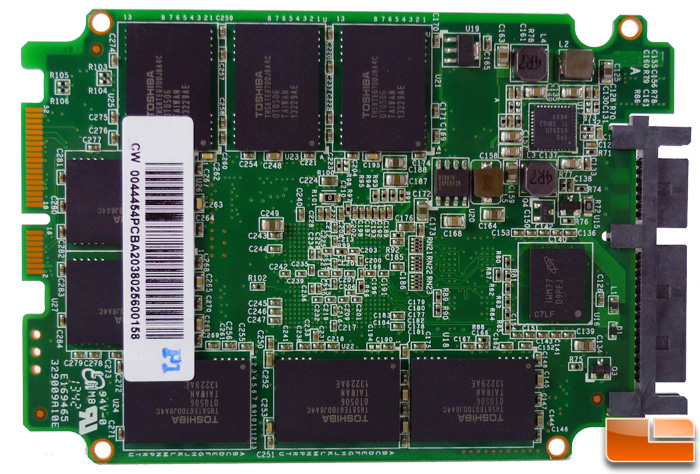 The first side of the PCB is found to have eight NAND modules in a J-shaped pattern with a cache chip off to the SATA end.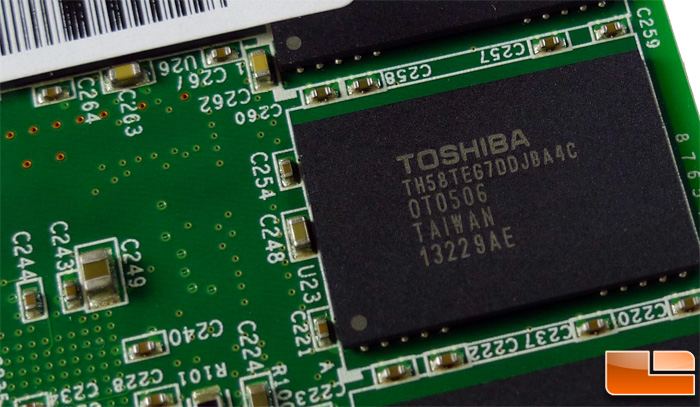 As we mentioned in the opening, the Toshiba branded MLC NAND is 19nm in architecture and carries part #TH58TEG7DDJBA4C. On this 240GB drive, each are 16GB in density for a total capacity of 256GB.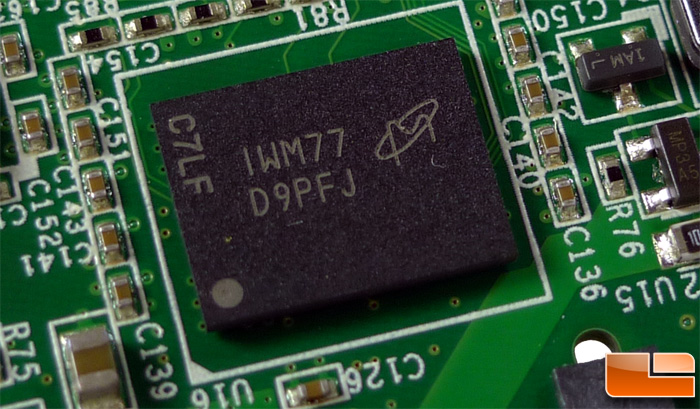 There are two Micron DDR3 DRAM cache chips at 256MB each. These are the very same parts we saw on the initial Vector drive and as the saying goes, if it ain't broke, don't fix it.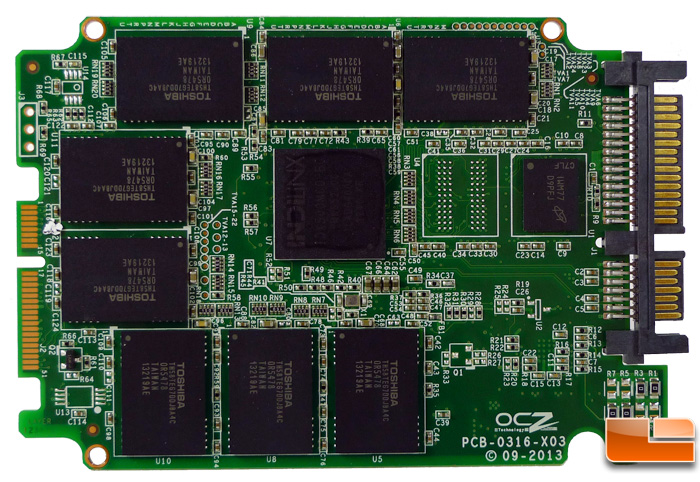 Flipping the board over we see the remaining NAND chips as well as the second cache chip all arranged in the same configuration as the other side save for the controller sitting in the middle.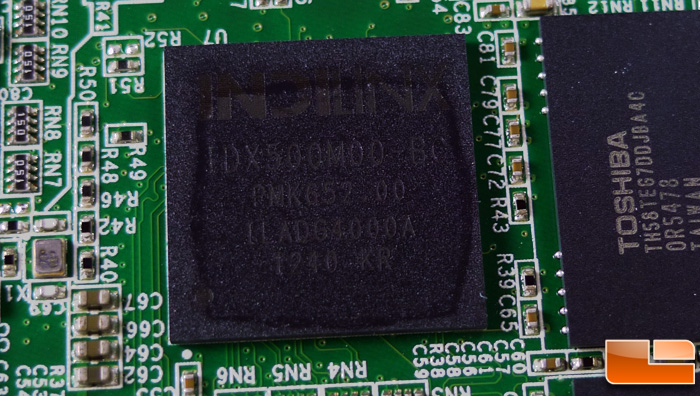 The Indilinx Barefoot 3 M00 (that's M-zero-zero, not moo like a cow) controller is the very same we first saw in the original Vector drive and has shown itself to be extremely capable with consistent performance regardless of the type of data being used. It supports the usual activities such as TRIM and idle garbage collection as well as handling wear-leveling duties and managing the workload for mixed reads and writes. This is key to supporting the five year 50/GB a day writes estimated drive endurance. It now supports the 19nm geometry NAND flash found on this drive along with offering 256-bit AES-compliant data encryption. To date, we haven't seen any large scale complaints about the controller and nor have there been numerous firmware updates to fix bugs which shows the improved quality control OCZ has been so focused on with their renewed company philosophy.