OCZ ProXstream 1000W Power Supply Review
By
The Bundle and External Impressions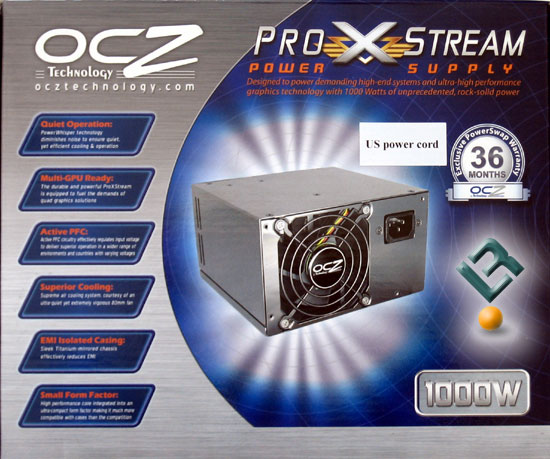 The appearance of the box gave the unit a nice first impression . The box is eye catching, and gives you some important info without having to read the small print. Right off the bat you know you are looking at a 1000w power supply that has a three-year power swap warranty. You also know right away that you have a US power cord in this box. I can understand why you would have the box labeled, but not on the front OCZ!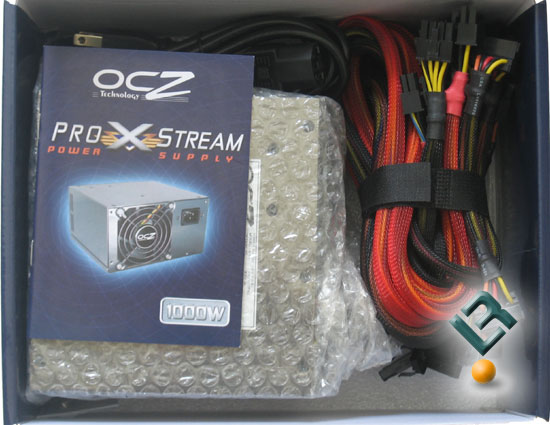 Inside the box, our unit is packed safely and neatly with plenty of protection. You get the power supply, power cord and owners manual in the box.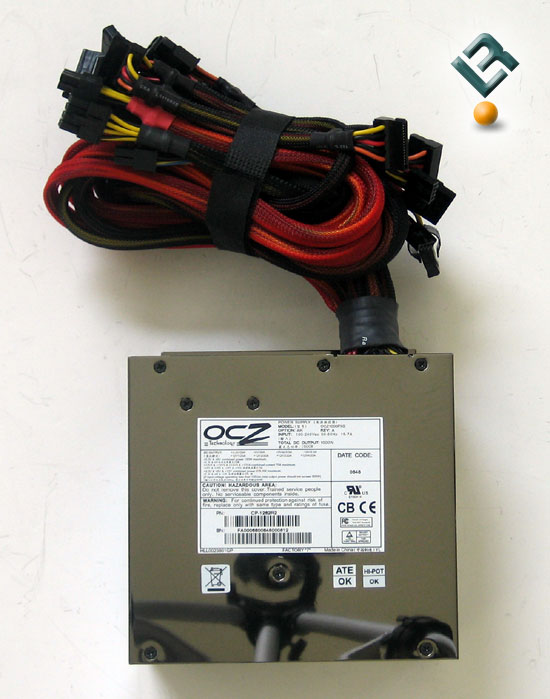 You can see just how reflective this unit is in this picture! I actually got kicked out the bathroom one morning by the wife, so i just went and shaved in front of the power supply.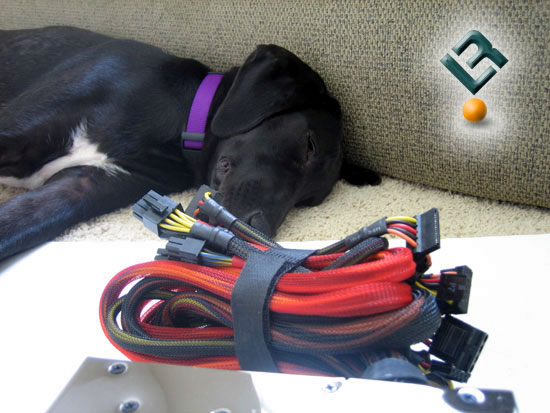 Not much in this picture about the power supply, other than you can see how neatly the different cables came wrapped inside a Velcro strap. Notice the beautiful dog in the background, she was very impressed with the OCZ Pro Xstream power supply.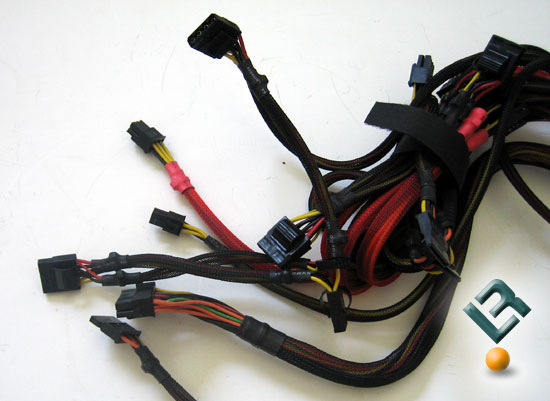 Cabling on this unit includes the main power connector, which is both 20 and 24-pin compatible. It also has the following connectors: EPS 12V (8-pin), ATX 12V (4-pin), four PCI Express, six 4-pin molex, two floppy 4-pin, and 6 SATA connectors.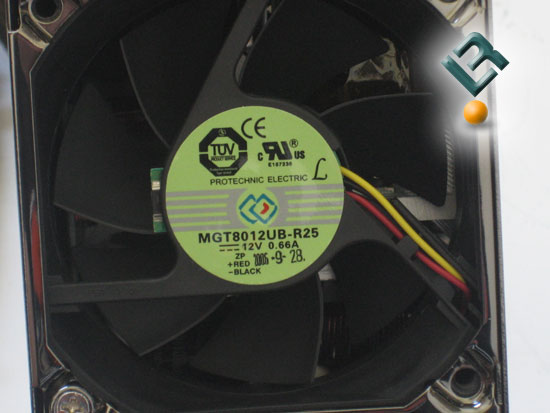 The 80mm fan that is included on the OCZ Pro XStream 1000w power supply is made by a company called Protechnic Electric. When you go their website, you can look up the product based on its model number, in this case, it is MGT8012UB-R25. Using that chart, we are able to find out that this fan is an 80mm, 12v, Ultra-high speed, 2 ball-bearing fan that has Rotate Detection Automatic Restart and Locked Current Protection and is 25mm thick. The fan is variable speed according to temp, but it is not designed to be silent at all, and it wasn't. I have heard louder though.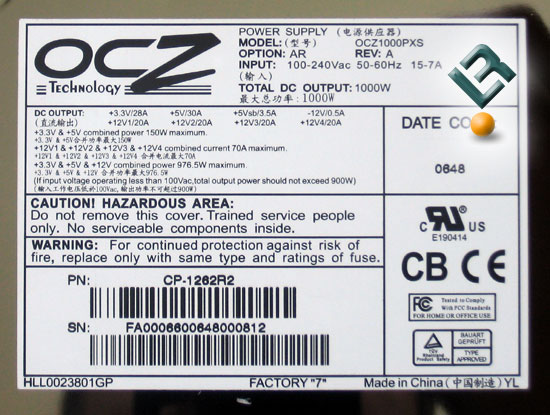 The label on the unit gives us a good amount of information and some warnings. We see our specs for our rails labeled here for us again.