OCZ Fatal1ty 1000W Power Supply Review
By
Testing results (Efficiency, Noise & Thermal)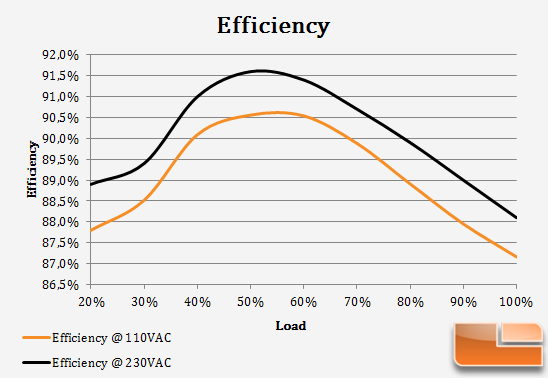 It is
expected from an 80Plus Gold certified unit to deliver very high efficiency,
therefore the 90%+ figures were not surprising. As a matter of fact, the
Fatal1ty 1000W struggles to verify its certification which demanded an
efficiency of 92%+ when the unit is powered by a 230V source; unfortunately, we
were unable to replicate that result but the Fatal1ty fully meets the 80Plus
Gold standard once it is powered by a 110V source.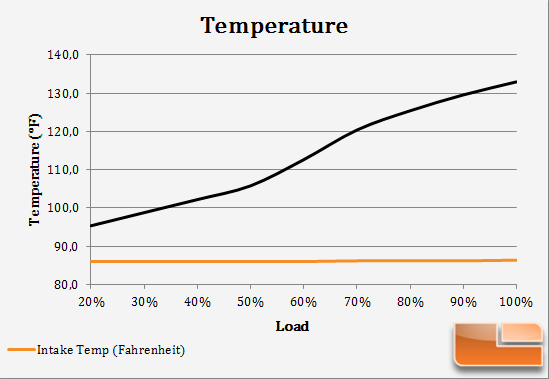 The
Fatal1ty 1000W unit does run very cool up to 50-55% load, particularly when
bearing in mind the undersized heatsinks and the power output of the unit. If
the unit is heavily loaded for long periods of time the operating temperatures
will rise significantly but not unnaturally.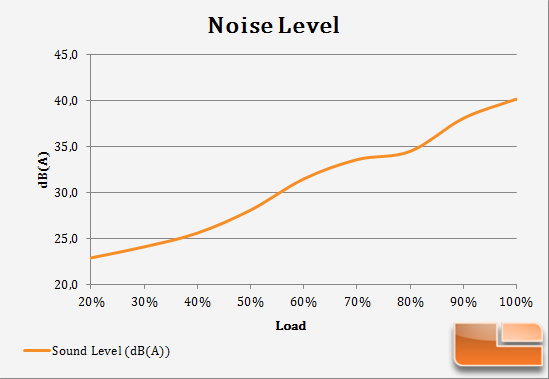 Noise
levels are in line with the operating temperatures of the Fatal1ty 1000W unit,
with the fan remaining virtually inaudible up to 50-55% load. Under heavy loads
the fan will spin considerably faster in an effort to keep up with the growing
heat generation; an obvious side effect of relying on a large, fast cooling fan
combined with basic heatsinks for cooling a 1000W unit, no matter how efficient
it may be.