OCZ Fatal1ty 1000W Power Supply Review
By
External Design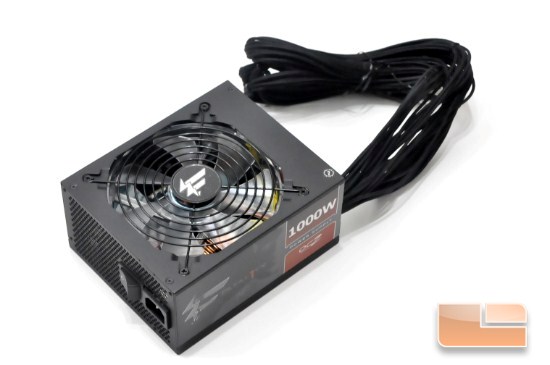 The Fatal1ty 1000W PSU
Although
the appearance of the Fatal1ty unit may not be comparable with standard
run-of-the-mill units, it is not exceedingly different than the majority of
high performance power supplies currently available. The body of the unit is
the typical extended ATX metallic chassis, covered by a matte grey paint and
large side stickers. A standard black round fan grill covers the 140mm red LED
fan, with the series logo covering the center part of the fan.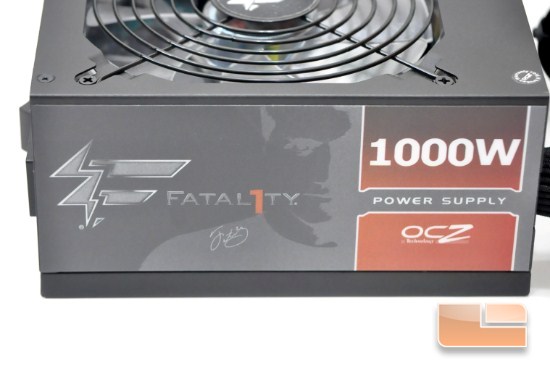 Side sticker
As we
mentioned before, huge stickers cover the sides of the unit. The stickers make
it very clear that this is a product endorsed by Johnathan Fatal1ty Wendel,
with his signature and portrait decorating the side panel window of a gaming
case.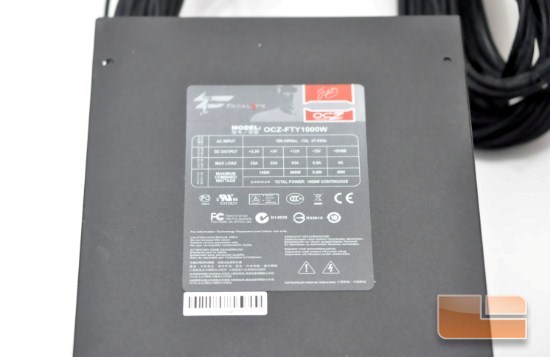 Specifications sticker
At the top
of the chassis we found yet another sticker, this time with the electrical
certifications and specifications of the power supply. The sticker is partly
printed in English and partly in Chinese, as OCZ obviously intents to market
the same product in Asia.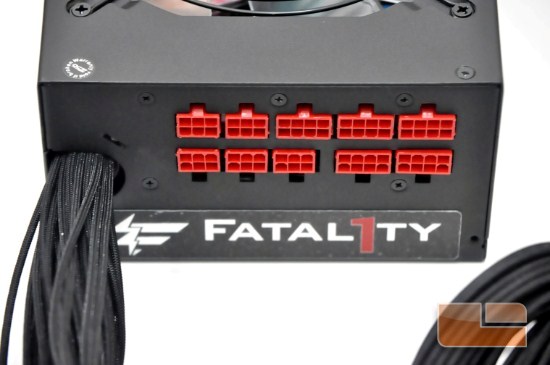 Modular connectors
The rear
side of the power supply is littered with the red connectors for the modular
cables. The native cables are coming out from an opening and OCZ seems to have
neglected installing a rubber grommet covering the edges of the opening. This
should not prove to be a problem since the cables are protected by their black
sleeving. Despite that only the 24 pin ATX, two 8 pin PCI Express and one 4+4
pin CPU power connectors are hardwired to the unit, the thickness of the
sleeved cables is more than enough to cover the large hole.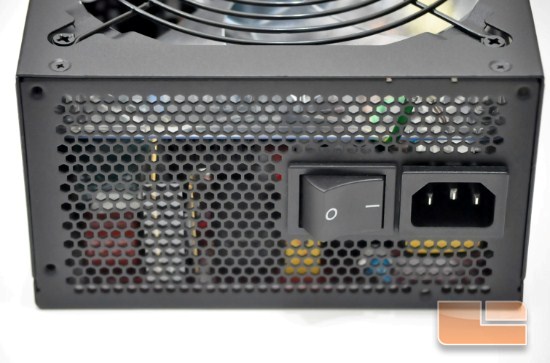 Front side
There is
nothing noteworthy at the front side of the Fatal1ty 1000W unit, expect perhaps
from a vastly oversized on/off switch.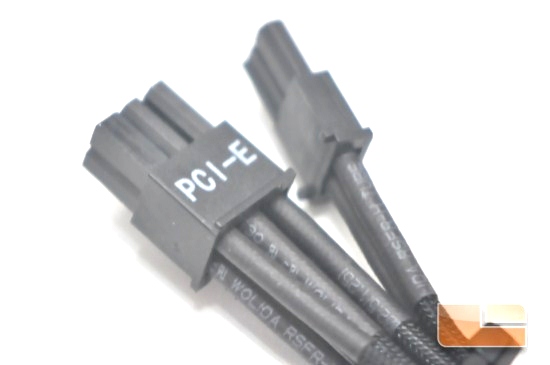 Sleeving close-up
The sleeving job is nearly immaculate, as if someone carefully dressed each and every cable manually. There are a few minor imperfections but it certainly is much better than 99% of the modders attempting such a job would be able to manage.