NZXT Kraken X40 & X60 CPU Water Cooler Reviews
By
NZXT Kraken X40 & X60 CPU Cooler Introduction
NZXT has been making CPU coolers, computer cases, and other PC enthusiast related products for quite some time now. On the CPU cooler side of things, they have more recently created their Kraken series sealed liquid CPU coolers. This cooler is one that allows NZXT to tout as being the worlds first manufacturer to have a 140mm and 280mm radiator on a sealed water cooling system. These slightly larger radiator sizes, 36% larger to be more precise, are sizes that theyre hoping will give them the edge over other similar popular products that are already doing really well. A lot of todays computer cases have 140mm fans, so it should be pretty easy to find room for even the small Kraken x40 kit.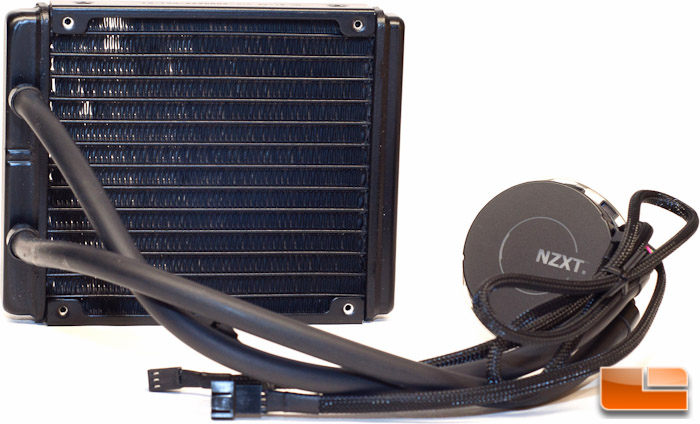 NZXT definitely brought these Kraken Series radiators to the market with a competitive and attractive price. At time of writing this article, you can get your hands on the Kraken x40 (RL-KRX40-01) for $99.99 shipped on Amazon, or $109.99 shipped for the x60 (RL-KRX60-01). Both of these come with a nice two year warranty, too!
At the heart of both the Kraken x40 and x60 is a slick water block with the pump built-in. This Asetek Gen4 all copper base uses both micro channels and a split flow design, which will allow it to be the most efficient cold plate on the market by reducing thermal resistance. When designing the pump portion, NZXT didnt want it to be obtrusive with its looks, but rather their goal was to keep it simple and sexy; I think they nailed that one!
Whats also great about the Kraken line is their flexibility. These coolers have an extra long, 16 inch tubing, which will allow the Kraken to be mounted in very large of cases without issue. All of the wires that are attached to the pump are encased in a black sleeve to make things that much more sleek.
The radiator used with both Kraken liquid coolers is a slim radiator that is painted a flat black throughout. Also with both is the ability to install fans in a push/pull configuration to get the absolute best out of your new investment.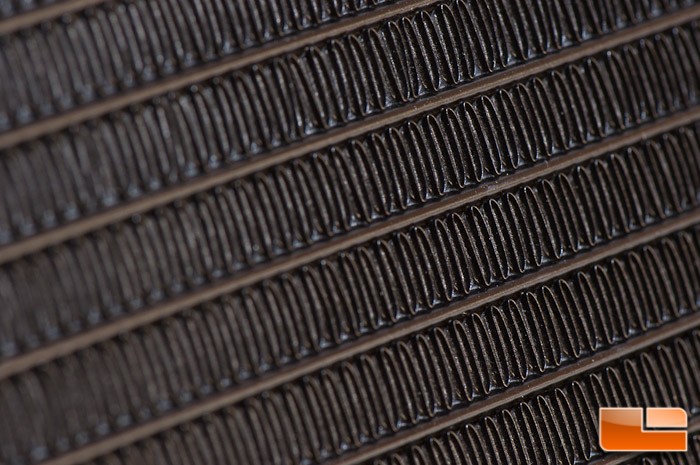 Fan wise, the x40 will have a single 140mm fan, while the x60 will have two 140mm fans. NZXT didnt want to leave you hanging with junk fans, so they include their award winning FX-140 fans. These PWM controlled liquid bearing fans feature sleeved cables and an RPM range of 800-2000 RPMs. Theses beasts can push over 98 CFM at full speed, though while screaming at 37dBA. This should prove to be some sweet cooling power!
NZXT Kraken Technical Specifications:
Model Number:

x40 RL-KRX40-01
x60: RL-KRX60-01

Fan Air Flow: 54.0 – 98.3 CFM
Fan Air Pressure: 0.8 – 2.2 mm-H2O
Material: Copper / Aluminum / Rubber / Plastic
Fan Bearing: Liquid State Bearing
Motor Speed: 2900 +/- 150 R.P.M.
Motor Voltage: 12 V
Fan Connector: 4-Pin PWM
Motor Connector: 3-Pin
Fan Control: Interactive Digital Fan Control
Compatibility: Intel LGA 2011, 1366, 1156, 1155, 1150 CPUs / AMD FM2, FM1, AM3+, AM3, AM2+, AM2 CPUs
Motor Current: 175 mA
Fan Dimensions: 140 (W) x 140 (H) x 25 (D) mm
Number of Fans Included:
Number of Fans Supported:
Radiator Dimensions:

x40: 138.4 (W) x 172.5 (H) x 27.0 (D) mm
x60: 138.4 (W) x 312.5 (H) x 27.0 (D) mm

Fan Model: NZXT FX-140 PWM
Fan Noise Level: 21 – 37 dBA
Tube Length: 400 mm
LED Color: Hue Controlled Color Changing Lights
Fan Speed: 800 – 2000 +/- 10% R.P.M.
Fan Voltage: 4.5 – 12 V
Warranty: 2 Years
For added control of the entire Kraken system, NZXT has developed the Kraken Control software. In here, youll be able to do various things, like monitor your liquid temperature and CPU temperatures, turn on the predefined Silent or Extreme cooling profiles, customize when you want the fans to ramp up and to what speed, or even just change the LED color on the pump.
Lets move on and take a look at the retail packaging, then take a closer look at both Krakens that we have today!