NVIDIA GeForce GTX 780 Ti 3GB Video Card Review
By
Catzilla
Catzilla is a relatively new benchmark that is made the Polish demoscene group Plasticis. It is being produced in collaboration with Polish post production company, Plastige. Plastige is the company that worked on Witcher 2 Enhanced Edition and some of the developers there were behind the PlayStation Network game Datura. The benchmark uses a parallel graphics engine that takes advantage of multi-core CPUs. This isn't a benchmark being made in some kids basement and it doesn't appear to be bought off by any companies yet, so it should be a good benchmark to use.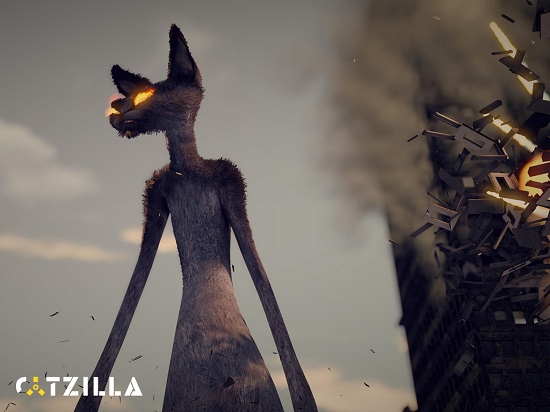 While this benchmark is in beta phases, we still have found that Catzilla is a good cross-API benchmark. You also can't go wrong with a benchmark that has a giant animated cat nuke cities with its laser eyes as you do. You can watch a video of the benchmark in action below.
We purchased Catzilla Advanced and ran the full Catzilla benchmark at 2560×1440.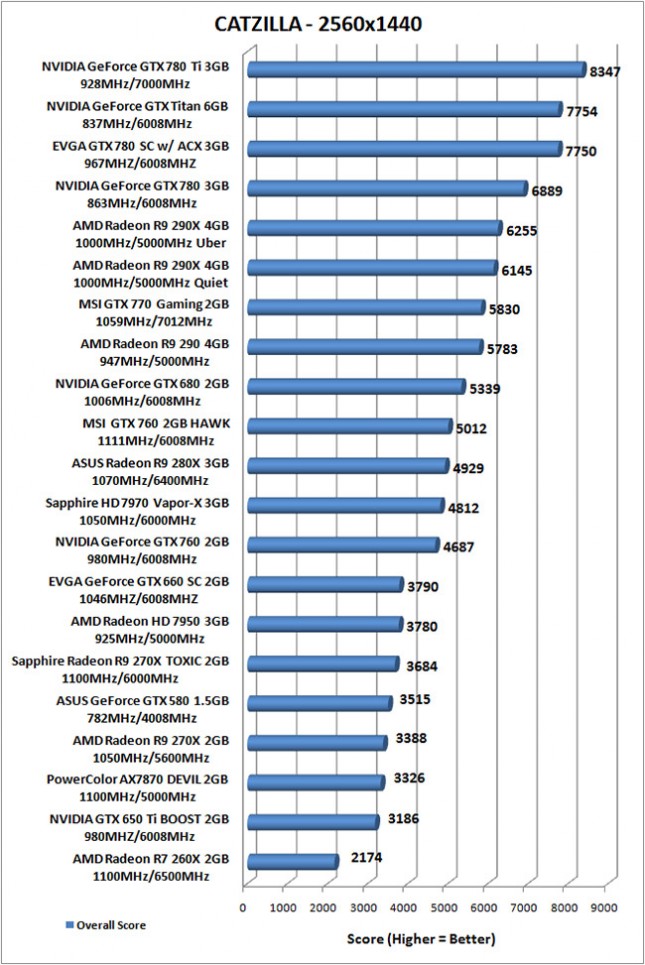 Benchmark Results: The 1440P benchmark in Catzilla showed the GeForce GTX 780 Ti at the top of the chart again and that it was 21.2% faster than the GeForce GTX 780.