Noctua NH-C14 CPU Cooler Review
By
Legit Reviews Intel Core i7-930 Test System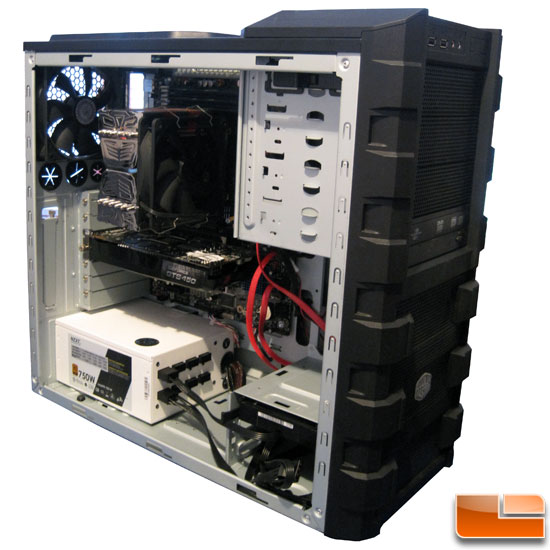 System specs
Here are the parts that make up the Legit Reviews Core i7-930 test system:
Intel Test Platform
Component
Brand/Model
Pricing
Processor
Intel Core i7 930
Click Here
Motherboard
Intel DX58SO
Click Here
Memory
Kingston DDR3 3GB 1333MHz ValueRAM
Click Here
Video Card
EVGA GTS450
Click Here
Hard Drive
Western Digital 250gb SATA
Click Here
Power Supply
NZXT HALE90 750W
Click Here
Chassis
Cooler Master HAF 912
Click Here
Operating System
Windows 7 Professional (64bit)
Click Here
Test procedure
To test the coolers the system will be left idle at the desktop for 30 minutes and the temp recorded. Then it will run at full load with Prime95 Blended test for 30 minutes and the temperature will be recorded. There will be 3 levels tested with our Core i7-930 clocked at a stock 2.8 GHz, a mild OC of 3.5 GHz and a high OC of 4.0 GHz. All temps will be recorded with CoreTemp, and the temp reading from all 4 cores will be averaged. The thermal paste used on all coolers will be Gelid GC Extreme.
Coolers Tested
CoolIT Eco 240
Corsair H70
Intel retail box Cooler
Zalman CNPS9900 MAX