Noctua NH-C14 CPU Cooler Review
By
Unboxing the NH-C14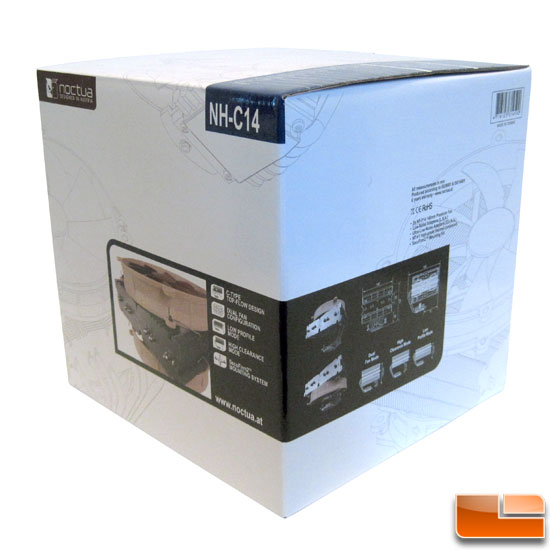 Like all of Noctuas coolers the NH-C14 is packed in a very sturdy box. On one corner there is a technical drawing showing the NH-C14 fan configurations and dimensions.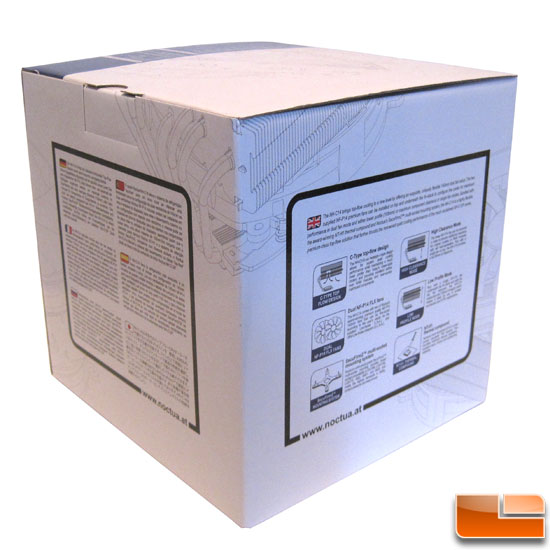 On the opposite corner are the cooler features.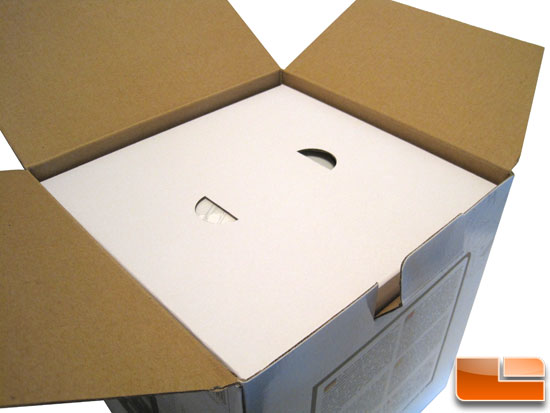 Inside the first thing you see is the accessories box. Under that is the cooler box.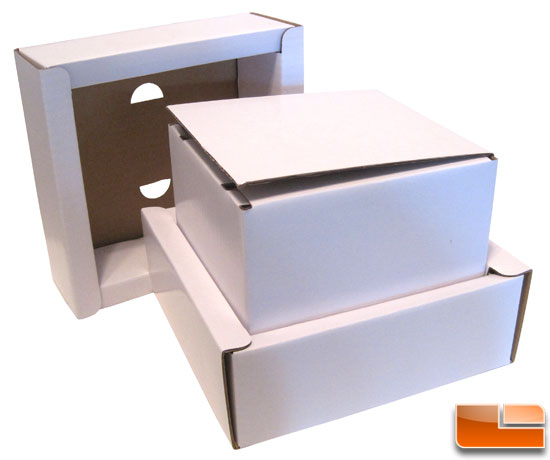 The NH-C14 is packed in a double box set up. The outer box creates a buffer for the inner box.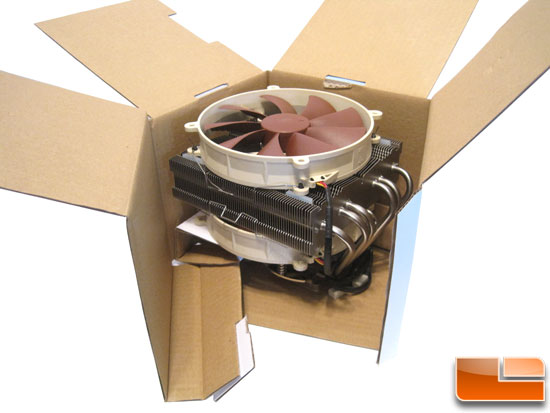 Inside the inner box the NH-C14 held snuggly in place and fully assembled.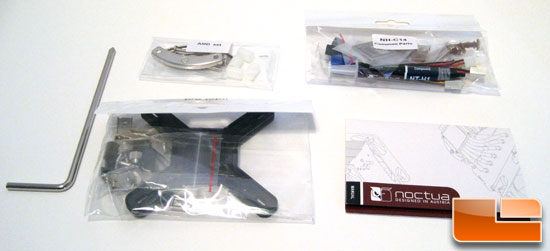 Inside the accessories box Noctua provides everything needed to mount the NH-C14 to your favorite socket.