Noctua Focus Flow 120mm NF-F12 PWM Fan Review
By
The Noctua NF-F12 PWM
If there's one thing you can always credit Noctua for, it's some striking packaging. The front of the box doesn't really have much to show, but it does look damn good.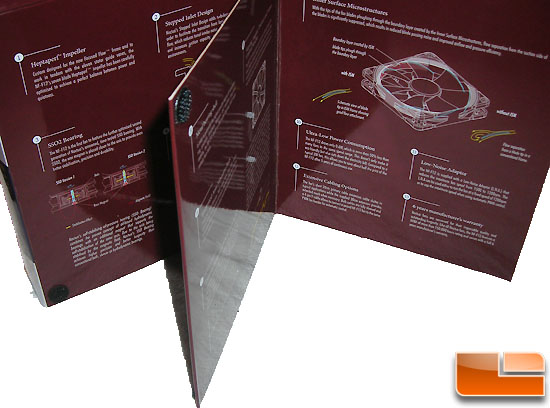 The back of the Focus Flow's box definitely is where this packaging shines at, with a 5 package "booklet" which details most of the features I went over on the last two pages of this review.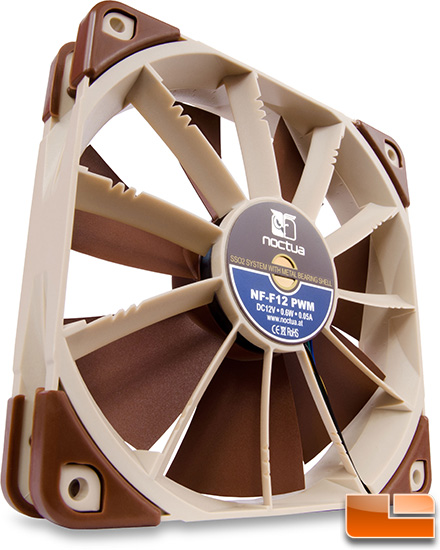 And finally, here is the fan itself, out of the packaging and in Noctua's signature Brown & Tan color scheme. Now, I'm a fan of the Black & Tan drinks, but Noctua's color scheme has never been my cup of tea. If I were to put it bluntly, I could sum it up with the words of a close friend of mine "…that looks like an old man's fan…"
Colors are always a matter of opinion, though. So, I won't be too harsh on Noctua for that. I actually did think that this fan could go very nicely in a Military-cammo themed build with an Asus Sabertooth motherboard and an In Win Commander 2 Power Supply.