Netgear R8000 Nighthawk X6 AC 3200 Tri-Band WiFi Router Review
By
Netgear R8000: Setup and GUI

After clearing out a large spot on our desk to place the R8000 router and connecting our laptop via the included Ethernet cables, we fired up the router and waited for the network to be discovered. Netgear allows you to configure the R8000 via any browser running on a PC, laptop, smartphone or tablet. It doesnt matter if the machine is Windows or iOS, once the devices is connect (wired or wirelessly), the browser is hijacked to the installation page. Of course you can force the issue by surfing over to http://routerlogin.net to get to the Netgear Genie. The Netgear Genie Application is the personal dashboard that lets you monitor, control and repair all aspects of your home network. Netgear has relied on Genie for quite some time now, and the R8000 shows only minimal aesthetic improvements over the R7000. To be honest, Netgears Genie is probably one of the top GUI/Firmware applications that we have seen and tested over the years. Historically, it has been our benchmark when evaluating other networking devices. After a few introductory screens and questions, Genie connects the R8000 to the internet and takes you to the home page. The Netgear R8000 Genie is pretty robust and we love that the folks at Netgear have continued to develop the GUI. For folks already familiar with Netgear products, you will be happy to see the new Network Map that presents a visual image of all devices connected to the network. Also, the Wi-Fi channels feature gives a nice representation of which wireless channels are being used by the X6 and the nearby access points sort of like the inSSIDer application. It also shows real-time internet speeds also. We used this function quite a bit as it helped us to evaluate our network within the router app versus having to use a different computer and program. We arent going to go over each and every aspect of the Genie and the routers firmware, but we will point a few key things that set this GUI/Firmware apart from older routers in the Netgear line as well as its competition: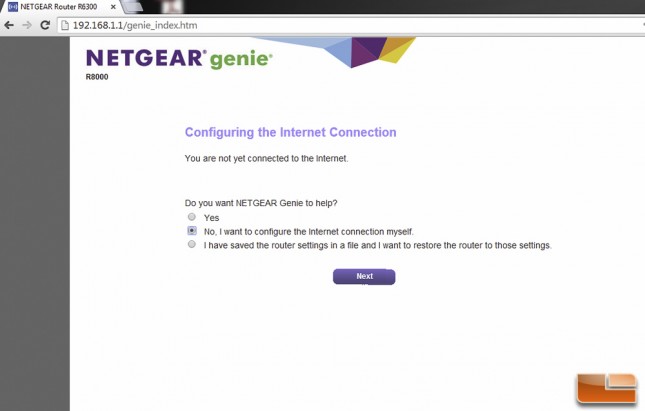 Beamforming+ One of the most important features that you will never have to actually touch or configure. Netgears Beamforming+ implementation for the R8000 boosts speed, reliability and range of Wi-Fi connections where the router automatically enhances 802.11ac performance. When you connect to the R8000 Wi-Fi network, the Beamforming+ technology focuses on your location for even better Wi-Fi performance and speed. The R8000 will lock onto your wireless device and folows you as you move from place to place.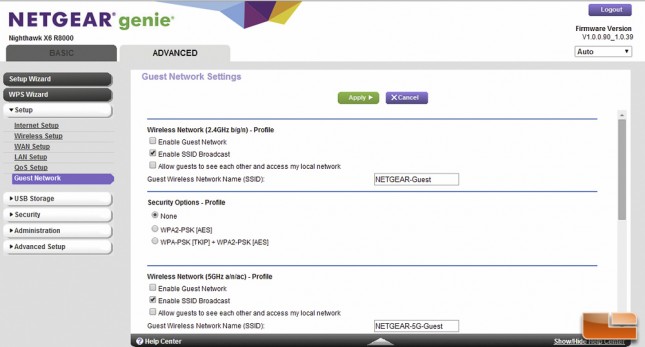 Guest Networking. Since I hate having to run upstairs or log into the router every time someone comes over to visit the Legit Bunker, having a robust and easy-to-use guest network is very important to me in a flagship router. The Netgear R8000 makes it easy to set up and manage a guest network so that visitors can co online without having to be given the home network password and without gaining access to computers, printers, or other devices on the network.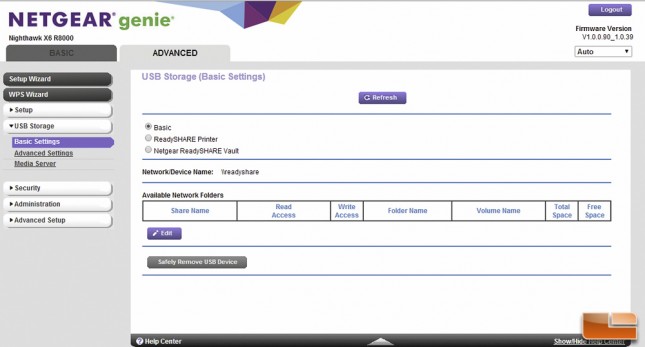 ReadySHARE USB and Printer. Because the Netgear X6 is outfitted with a USB 3.0 port, it is ready for instant file and printer sharing. All you need to do is plug in your USB hard drive or flash drive and the files can be accessed from anywhere on your network. The R8000 comes with free backup software for all Windows computers on the network as well. Netgear calls this ReadySHARE Vault and it can be configured for automatic and continuous backup of all changes to your system. ReadySHARE Vault can even restore deleted files by going back to older snapshots of system. We are pretty impressed that Netgear included this as a feature.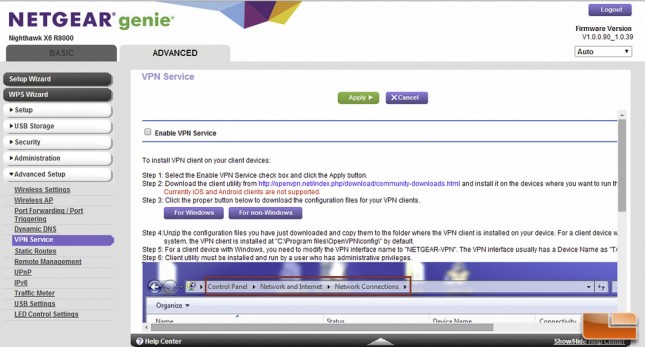 VPN Service. The Nighthawk X6 has an included VPN service that allows remote access to your home or office network via a secure connection. You can set up the VPN service with Netgears Genie to access a connected USB drive while you are remote. This is a great way to have access to all your data while your are traveling or at work.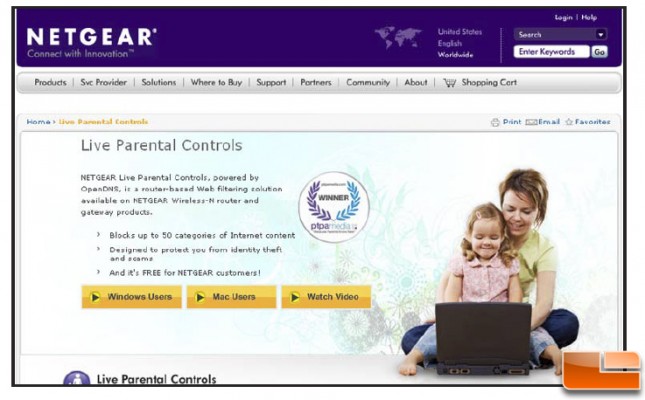 We were very happy to see the continued inclusion of Parental Controls included with the R8000. For many, this is an important inclusion and represents a cost savings from having to purchase a separate application.