Mushkin Atlas Deluxe mSATA 30GB SSD Review
By
The Mighty But Mini Atlas
Mushkin is best known for their memory products but they've spent a fair amount of time lately mixing it up in the SSD market as well, with drives available in the mSATA, SATA and PCIe categories. Mushkin released the mSATA Atlas Deluxe line of SSD drives including the 30GB, aimed mostly at the cache drive consumers. They also offer an Atlas Value line as well as a line simply named Atlas. All of which feature the SandForce SF-2281 controller which we are all familiar with by now and we talk a bit more about below.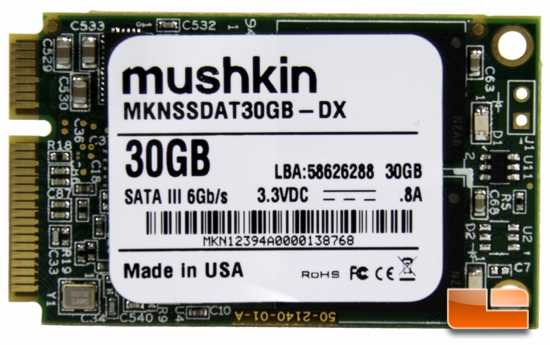 Right now, the cheapest we could find online is $64.99 at a few select retailers. They'll probably be tough to find in most retailers because the demand just won't dictate large scale production of this capacity so distribution will be limited. Most will opt for the larger drives that Mushkin offers anyway with capacities ranging from the 30GB we received to 240GB. The mSATA interface is capable of SATA III speeds which is required to hit the 555MB/s reads and 365MB/s writes that the specifications promise.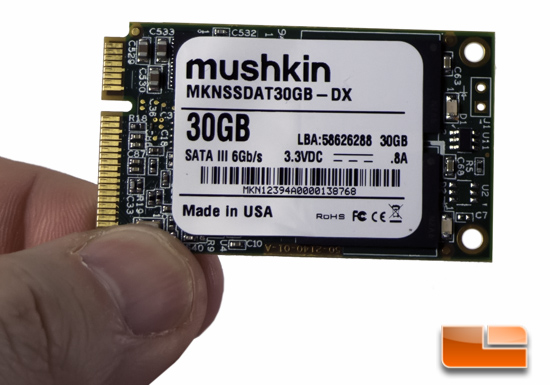 If you've never seen an mSATA drive before, they are tiny! Measuring just 50.mm 80 x 29.85mm x 4.35mm, they're barely large enough to hold the NAND and controller.
Mushkin Atlas 30GB mSATA SSD Features and Specifications:
Part #: MKNSSDAT30GB-D
Capacity: 30GB
Dimensions: 50.80 x 29.85 x 4.35mm
Temp. Range: 0-70°C (operating) / -20-85°C (storage)
Read Speed: up to 555MB/sec
Write Speed: up to 365MB/sec
MTBF: 2 million hours
Controller: SandForce SF-2281
Interface Type: SATA 3.0 (6Gb/s)
Warranty: 3 years limited
IOPS: 70,000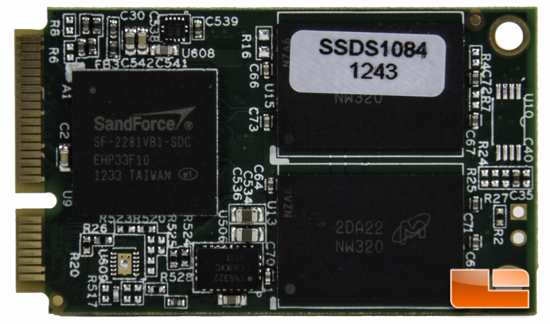 The controller is, as we mentioned, the SandForce SF-2281 controller that's used in a wide range of drives by a number of manufacturers. It plays nice with an array of NAND chips but in this case it's paired up with 32nm Micron NAND flash. The controller supports TRIM and idle garbage collection and does a great job of maintaining drive endurance through the proprietary DuraClass technologies it employs. They real key to the controller performance is the use of real time compression to boost write speeds on data that's compressible. When that's not the case, performance will scale back as you'll see in the benchmarks.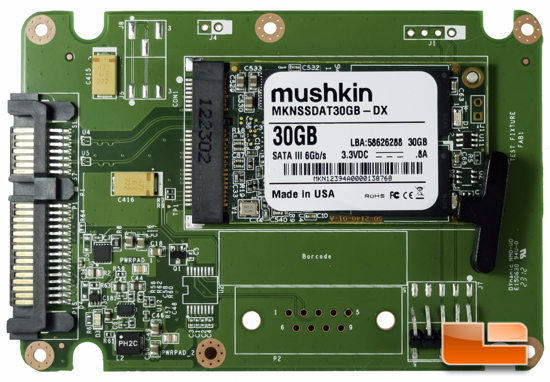 While many motherboards sport a dedicated mSATA slot (like on our test bench), ours is limited to SATA II speeds so we used an mSATA to SATA adapter card to perform the tests. It's also a nice way for those that lack an mSATA slot to buy an mSATA card and use it as a "normal" SSD.