MSI Z77A-GD65 Motherboard Preview – Intel Z77 w/ Sandy Bridge
By
MSI Z77A-GD65 'Ivy Bridge' Motherboard Retail Packaging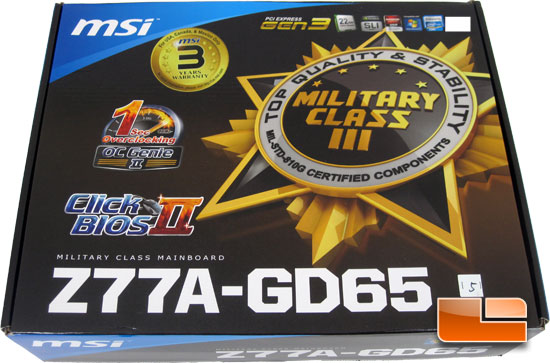 The MSI Z77A-GD65 retail packaging boasts about the features that are included on the Z77A-GD65. The largest and most prominent is the Military Class III logo. We can also see the OC Genie II, Click BIOS II, MSI 3 year warranty, PCI Express Gen 3, 22nm processor support, NVIDIA SLI, and the AMD CrossFireX logo.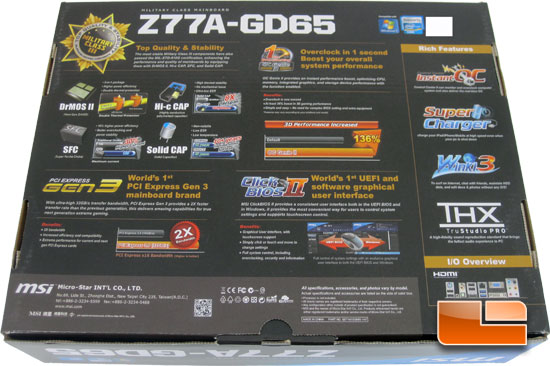 Flipping the box over we can see a breakdown of the various technologies on the MSI Z77A-GD65 motherboard. Some of the technologies not included on the front of the packing include, Instant OC, Super Charger, Winki, and the THX TruStudio Pro.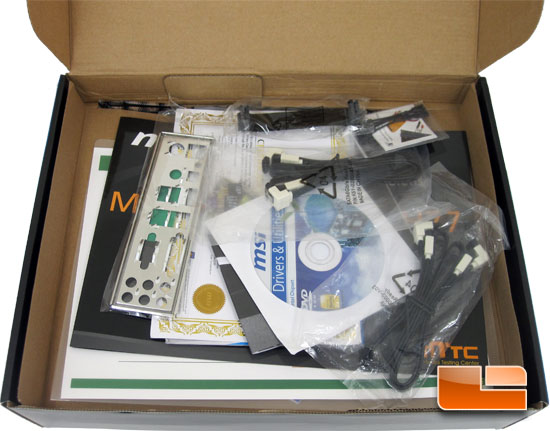 Once we open up the retail packaging we can see that the included bundle is more chaos than organization. Keep in mind that this is an early sample and not necessarily the finished packaging.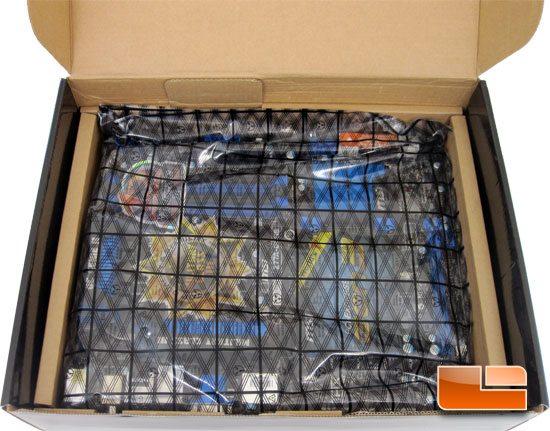 Removing the bundle for the MSI Z77A-GD65 we can see that the motherboard is quite securely packaged within the packaging and protected from ESD with the traditional anti-static bag.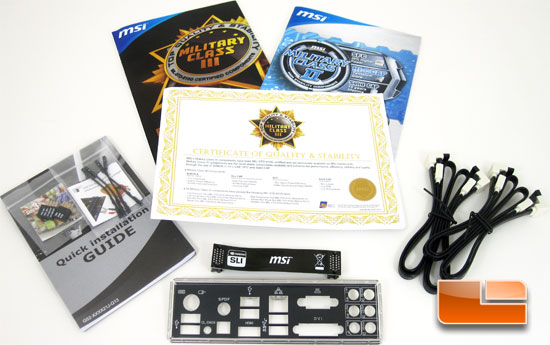 The bundle that comes with the MSI Z77A-GD65 has all the accessories that you need to set up your new system. Included with the MSI Z77A-GD65 are, Manuals, Driver Disc, quick installation guide, four SATA cables, NVIDIA SLI bridge, I/O shield, MSI M Connects, V-Check plugs,and a certificate of quality and stability.