Logitech PowerPlay Wireless Charging Pad Reviewed With G903 and G703 Gaming Mice
By
Logitech PowerPlay Wireless Charging System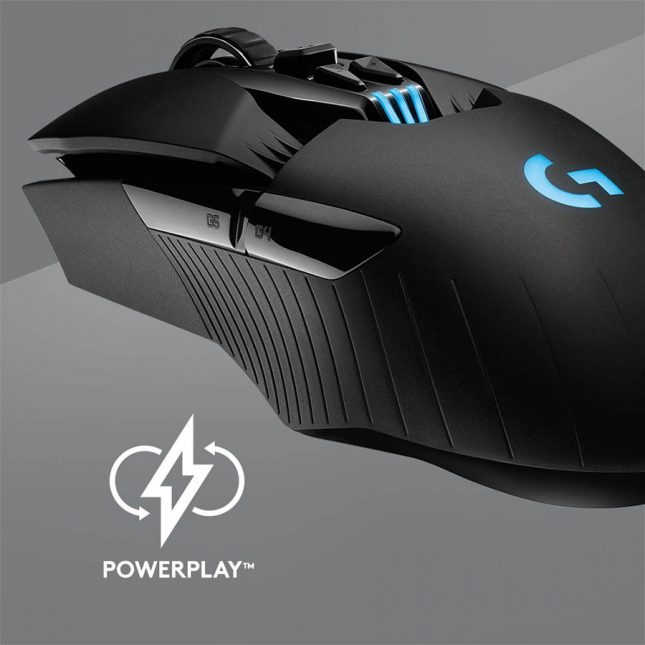 Back in July, LegitReviews had the opportunity to review the flagship wireless gaming mouse from Logitech, the G900 Chaos Spectrum, which turned out to be an evolution in wireless mouse design. With the G900, we finally had a wireless mouse that could be used for any task, including competitive gaming. The G900 came away with our Editors' Choice award and remains a steady recommendation of LegitReviews'. The LightSpeed wireless technology and PMW3366 optical sensor from the G900 also made their way into the G403 Wireless, another excellent mouse with an emphasis on FPS gaming. The low latency wireless connection of these mice works amazingly well, with the G900 and G403 Wireless being two of the most responsive, accurate mice I've ever used, even though they use a wireless connection. I can not tell a difference between wired and wireless mode when using these mice, the LightSpeed technology is that damn good.
With Logitech LightSpeed technology, the performance issues that prevented previous Logitech wireless gaming mice like the G602 and G700S from having serious consideration in the gaming arena are no longer a concern. There is no longer a need to wait, Logitech has wireless mouse performance on a level suitable for competitive gaming with their current LightSpeed products.
As evolved as the G403 Wireless and G900 Chaos Spectrum were at launch, the issue that they had to be plugged in every couple of days to charge still existed. You could be right in the middle of your favorite game, using your awesome new G403 Wireless or G900 Chaos Spectrum mouse and get hit with a low battery notification. It's not fun to be in the middle of a gaming session, get notified that your mouse battery is on the verge of death, and then scrambling to get it plugged into a free USB port, but it's part of owning a wireless gaming mouse. Well, at least it was, until Logitech took charge and hit us with a PowerPlay.
Not satisfied with just producing the best wireless gaming mice on the market, Logitech set out to address the concern of consumers having to charge their mice every couple of days. The feeling of a wireless mouse when plugged in isn't nearly as smooth and unrestrained as when you're using it in wireless mode, introducing a noticeable change to the user experience. For some, a little bit of wire drag is negligible and something that they can care less about. For others, true, unconstrained mouse movement is bliss.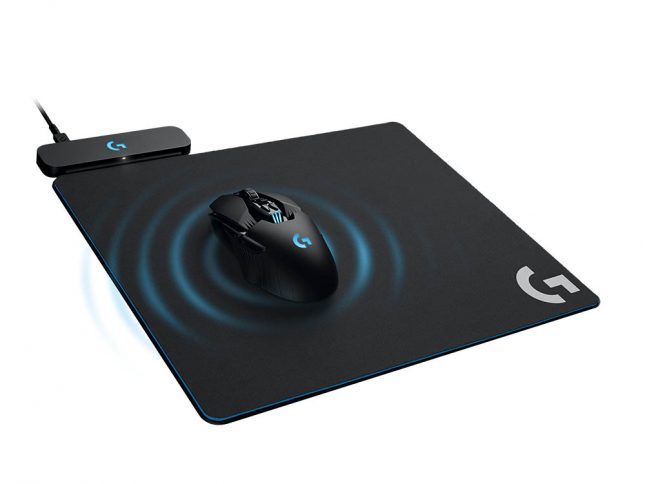 The $99 PowerPlay Wireless Charging System (PN 943-000109) is currently available directly from Logitech. The main components of the PowerPlay charging system are a USB-powered wireless charging base, in addition to a small module called PowerCore that transfers energy to the battery of a compatible mouse that it is installed in. Logitech also includes two different mouse pads, a hard (G440) and soft (G240) surface, to suit different play styles.
The $99 Logitech PowerPlay might not be a product of necessity, but it may be just the game changer you've been looking for to elevate your setup to the next level and have a truly uninterrupted wireless mouse experience.
Recently, Logitech updated the G403 Wireless and G900 Chaos Spectrum to the G703 and G903, respectively. These latest mice are pretty much copies of their predecessors with some cosmetic differences and one major change: they have PowerPlay wireless charging support.
In addition to sending us the PowerPlay Wireless Charging System, Logitech has also sent along their G703 LightSpeed Wireless ($99.90 shipped) in either black (910-005091) or white (910-005135) and G903 LightSpeed Wireless (currently on sale at Amazon for $126.99) gaming mice for testing with the PowerPlay mat.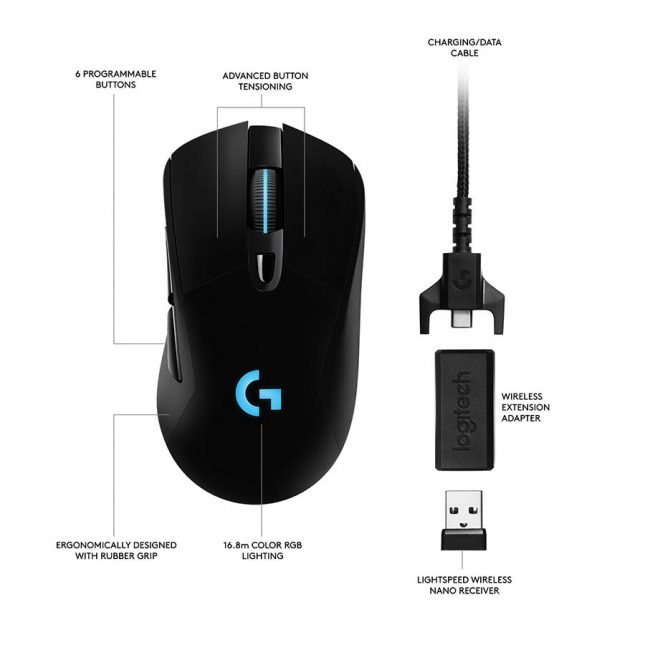 The G703 LightSpeed is the revamped version of the G403 Wireless and is available in either black or white. The G703 follows a traditional FPS mouse design, with a familiar right-handed shape being employed. A PMW3366 sensor, regarded by many as the best optical sensor out there, is being used and premium materials are found throughout, including a comfortable, firm rubber material in the area that you grip the mouse. Two thumb buttons are present, while a DPI cycle button sits near the middle of the G703, just below the scroll wheel. These button can all be programmed for other commands through the Logitech Gaming Software. The G403 Wireless, which the G703 LightSpeed is based on, has been my daily driver since it released.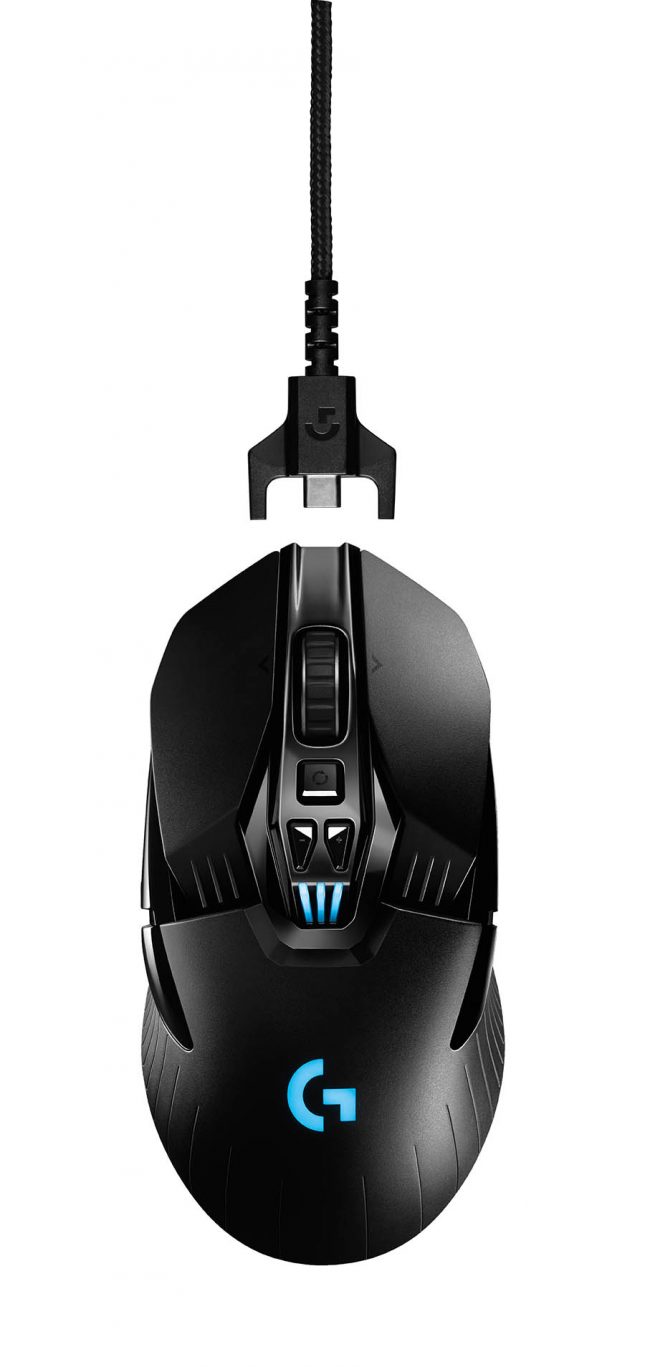 The G903 is an update to the G900 Chaos Spectrum, still featuring the amazing PMW3366 sensor, but with PowerPlay support and Omron 50-Million click switches now being used for the main buttons. Also gone are the gunmetal accents of the G900, the G903 is sporting a pure black theme, now. The G903 has a very unique, ambidextrous design and can be customized by removing or adding included thumb buttons to either side of the mouse to best suit your use scenario. For more in-depth information on the G903 and the technology it implements, be sure to check out Joe's review of the G900 Chaos Spectrum, as the features (besides added PowerPlay support and longer-life Omron switches on the G903), build quality and wireless performance of the G903 are all the same as they are on the G900 Chaos Spectrum.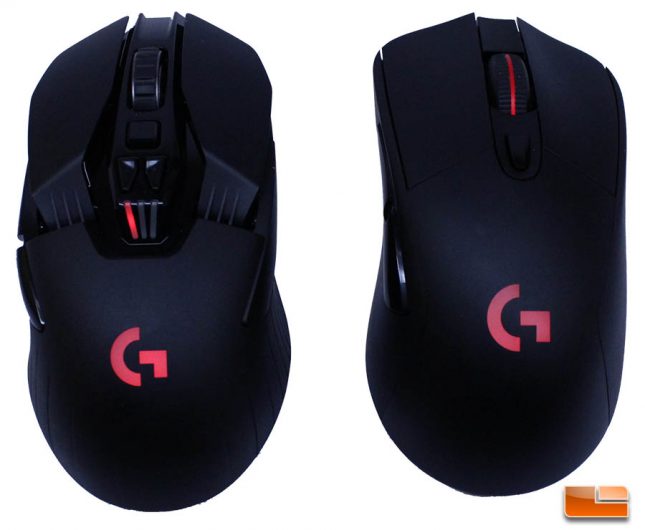 The latest, greatest Logitech G wireless mice, the G903 and G703, here in crimson fashion.
Logitech PowerPlay Wireless Charging System Specification
Length: 320mm
Width: 344mm
Control module height: 11mm
Charging surface thickness: 2mm
Cloth Mouse Pad thickness: 2mm
Hard Mouse Pad thickness: 3mm
Cable Length: 1.8m (6 ft)
2 Year Limited Warranty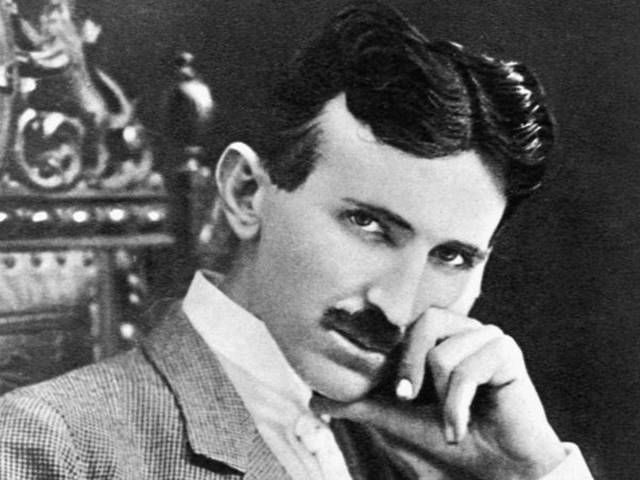 "One day, PC gamers will be thanking me when they get chicken dinners with a dope wireless mouse in hand." -Nikola Tesla
There is a lot of work that has gone into the Logitech PowerPlay Wireless charging system and the included PowerCore module. It's easy to be reminded of the genius that was Nikola Tesla when you see how Logitech PowerPlay works, because it's totally dipped in tech that Mr. Tesla visualized long ago. It has taken an immense amount of research and development to get things right and Logitech is really proud of what they have been able to achieve so far with the PowerPlay technology.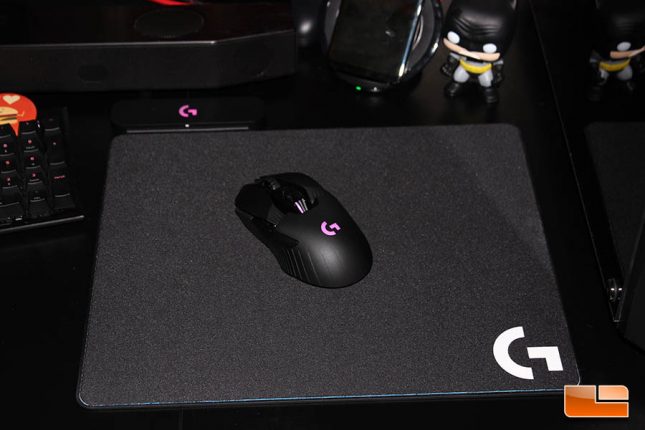 In basic terms, the PowerPlay wireless charging system works by emitting a low level electromagnetic signal via coils in the charging mat. This electromagnetic signal gives off a small energy field of alternating current. The PowerCore module is installed into a compatible G703 or G903 mouse and is able to pull power from the energy field produced by PowerPlay. As you use your mouse, the PowerCore module installed in the bottom pulls power from the energy field and rectifies and regulates the power into DC current, after which it charges the battery of the mouse through two small magnetic contacts. As long as the mouse is in the charging area of the PowerPlay wireless charging base and the PowerCore module is properly installed, it will charge, even while it is being used.
Let's take a closer look at the Logitech PowerPlay Wireless Charging mat and included accessories, next.