Logitech G900 Chaos Spectrum Wireless Gaming Mouse Review
By
Logitech G900 Chaos Spectrum Wireless Gaming Mouse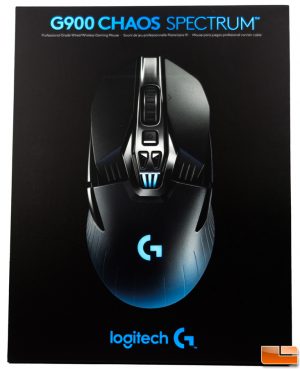 Some people drive a modest vehicle because its no more than a tool to reliably get them from point A to B. Having a modest price tag doesnt hurt and surely part of the purchasing decision. Other people want to reliably get from point A to point B as well, but they want to do it with a little more comfort and style and will shell out some extra cash to do so. And then there are those that want that same reliable trip but want comfort, style and performance price be damned. The latter individuals are the ones that are going to want to pay attention here. No, we arent going to talk about cars but rather a gaming mouse, at least in intent but can be so much more. It's the Logitech G900 Chaos Spectrum wireless gaming mouse to be exact. It lures you in with its fancy looks and impressive specs then gut punches you with its price tag. At $150 MSRP, its one of the most expensive mice on the market though with its successor just announced (yeah, we're a little late to the party), you can now find it online for a Benjamin but is it worth it? Thats what youre about to find out.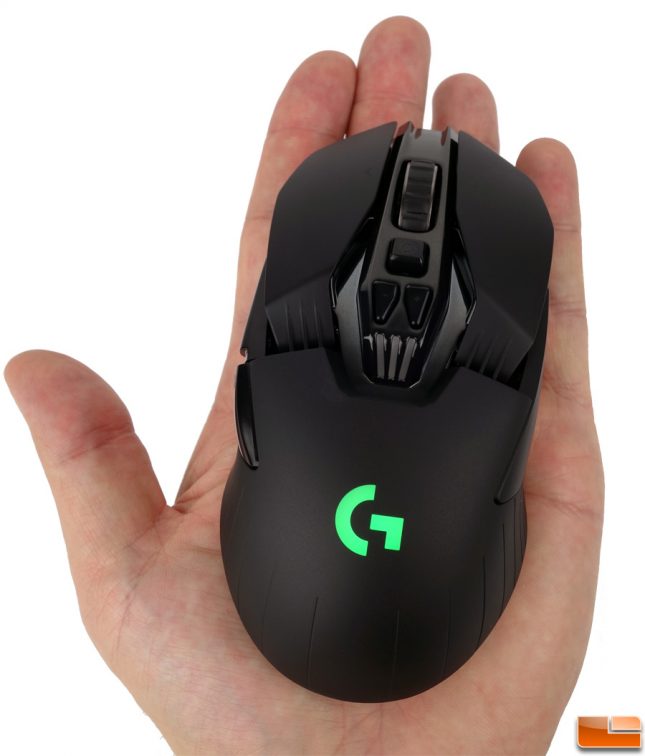 The flagship of Logitech's G branded mouse lineup, the G900 is for those that are serious about gaming and arent going to let wires or wireless lag get in their way. It features a 32-bit ARM processor to help interpret the super fast and reliable 2.4GHz, 16 bits/axis data connection at a 1000Hz (1ms) report rate. The USB report rate is equally as fast, so a whole 2ms of response time in a wireless mouse which is impressive as long as this is consistent and uninterrupted. Pair that with a very precise Pixart PWM3366 optical sensor and you've got a combination of precision and response that may be unmatched. Did I mention that it's a truly ambidextrous mouse? Yep, as I'll show later, the shape of the mouse and the fact that the side buttons can be put on either side will have lefties tearing up in joy. Not too many quality mice around that cater to southpaws.
Logitech G900 Chaos Spectrum Features and Specifications:
Professional Grade Wireless Technology
Most Accurate Optical Gaming Sensor
Fully Customizable to Fit Your Hand and Style
Mechanical Pivot Button Design
Precisely Engineered Lightweight Construction
System Requirements
Optional software download works with Windows 7 and higher
Powered USB port
Internet connection and 100MB hard drive space (for optional software download)
Physical Specifications:

Dimensions (L x W x D): 130 mm x 67 mm x 40 mm
Weight: 107 g

Tracking:

Resolution: 200 12,000 dpi
Maximum acceleration: >40G
Maximum speed: >300 ips

Responsiveness:

USB data format: 16 bits/axis
USB report rate: 1000Hz (1ms)
Wireless report rate: 1000Hz (1ms)
Wireless technology: Custom 2.4GHz
Microprocessor: 32-bit ARM

Glide:

Dynamic coefficient of friction: .11 (k)
Static coefficient of friction: .17 (s)

Durability:

Buttons (Left / Right): 20 million clicks
Feet: 250 kilometers

Battery Life and Wireless:

Battery Life: 30 hours
Wireless Range: 10 meters

2-year limited hardware warranty
In the box we have a number of accessories plus the ever present warranty/legal brochure and quick start guide. There's a nice little case containing various parts and the 1.8m charging cable that can also be used in lieu of the wireless transmitter. The cable itself is the same one used in a number of Logitech gaming peripherals (the G Pro Mechanical Keyboard being one of them) which makes it interchangeable between devices. It's nicely braided and has a Velcro wrap attached to keep things tidy. It plugs into any USB port on one end and the bat wing shaped end inserts into the concave front end of the G900.
The little case contains a number of parts. First we have the wireless transmitter that comes pre-plugged into a USB dongle that can be used in conjunction with the cable to connect PC -> cable -> dongle -> transmitter. Why? You can use a solitary USB port to alternate between using the mouse with the transmitter and charging and/or using the mouse via the wired connection. No need to plug/unplug directly at the PC port. This is an easy way to make the cable always connected and ready for charging since there's no charging dock. The transmitter is tiny and unobtrusive when plugged in so not prone to breaking off (or damaging the USB port) if carried on a laptop. An appropriate "G900" is stenciled right on there which is nice. I have a number of Logitech devices with transmitters and I have to keep careful track of which one goes with which device although many now use a universal transmitter so less of an issue. Finally, there are extra parts that are used to re-configure the mouse to be right-hand or left-hand oriented. We'll have a look at that up next when we take a closer look at the G900 itself.