Logitech G603 and G613 LightSpeed Wireless Mouse and Keyboard Review
By
Logitech G603 and G613 LightSpeed Wireless Peripherals
LegitReviews recently had the opportunity to review the Logitech G703 LightSpeed Wireless Gaming mouse, along with the new PowerPlay Wireless Charging System, with both earning some awards along the way. The G703 LightSpeed has an amazingly comfortable shape for right handed users, along with very responsive Omron switches for the main buttons and of course, Logitech LightSpeed wireless technology, which I've found offers wireless performance that is indiscernible from wired performance. Unfortunately, the G703 LightSpeed only offers about two days of battery life under normal usage when RGB lighting is being used, unless you invest in the $100 PowerPlay system, which brings the cost of entry to $200. Another barrier is that the G703 LightSpeed comes in at a $100 MSRP, which will put it out of budget for many users.
Fortunately, as Logitech was developing the high end G703 and G903 LightSpeed mice alongside PowerPlay, a more economical wireless mouse was being devised for the masses, along with a wireless keyboard that would offer 1 ms response time and mechanical keys for the first time, ever. Today, LegitReviews has the opportunity to share the results of this development, the G603 LightSpeed Wireless Gaming Mouse ($69.99 shipped) and its companion, the G613 LightSpeed Wireless Gaming Keyboard ($149.99 MSRP).
In order to bring users a wireless mouse with acceptable battery life while still delivering performance that would be suitable for competitive gaming, Logitech had to discover a Hero. We're not talking comic books or sandwiches here, either. In development at Logitech for over three years, the Hero optical sensor is up to ten times more power-efficient than the Pixart PMW3366 that is currently being employed in Logitech's top of the line gaming mice, while offering similar tracking performance across the entire DPI range. The Pixart PMW3366 sensor is widely considered one of the best optical sensors in the world, offering zero acceleration and smoothing, so Logitech has a lot to live up with their Hero sensor. With other mouse manufacturers relying on Pixart and others for their sensors, Logitech is taking a bold step by developing their own sensor, but they are one of the few companies with the R&D to pull it off. I've found that their other in-house technologies like LightSpeed and PowerPlay have been excellent, so I have high hopes for the Hero sensor.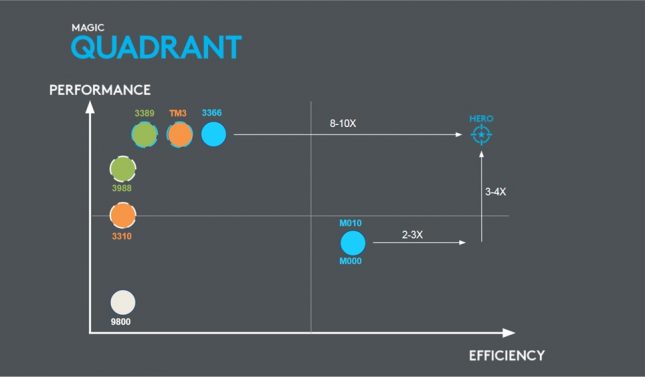 Promising performance on par with the best optical sensors on the market, but with much greater power efficiency, the Logitech Hero sensor does frame-rate processing based on the use of the mouse. If the mouse is idle, the frame-rate processing of the Hero can be turned off to allow for as little power draw possible from the mouse. When the mouse is in use, the intelligent processing of the Hero sensor is able to adjust frame rate processing to an acceptable level in order to optimize power draw. The Hero is capable of doing all of this on the fly, while maintaining full accuracy across the entire DPI range, with zero filtering, smoothing or acceleration taking place. Essentially, the Logitech Hero offers similar performance as the Pixart PMW3366, but with next level power management that draws much less juice in idle situations. Finally, the Hero sensor offers some weight savings over the PMW3366 and other current Pixart sensors, a great development for wireless mice, which struggle to keep weight low due to the battery and wireless circuitry that they possess.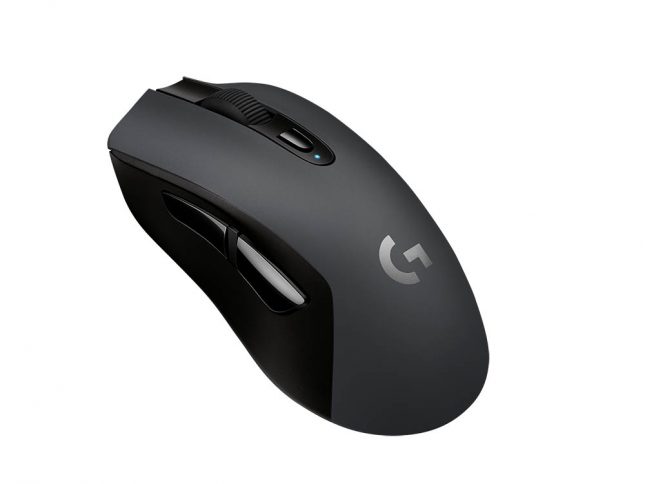 The G603 LightSpeed Wireless Gaming Mouse (PN# 910-005099) is based around the same design as the G703 LightSpeed ($93.82) and G403 Wireless ($89.99). The decision for Logitech to expand the style of the G403/G703 Wireless to the G603 LightSpeed was a wise one, as it is a very comfortable, practical design that has received excellent consumer and reviewer feedback. The G603 LightSpeed Wireless Gaming Mouse is capable of running at a 1 ms report rate for up to 500 hours on just two AA batteries, which are included. Users who are interested in a G703 LightSpeed but can't spend the $100 asking price, or who want longer battery life than the two days provided by the G703, will certainly be interested in the $69.99 G603 LightSpeed, as it offers the same shape, similar Omron main button switches and of course, LightSpeed wireless technology.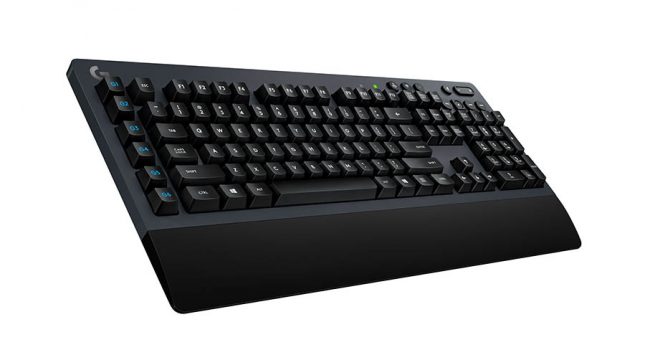 The Logitech G613 LightSpeed Wireless Mechanical Gaming Keyboard (PN#920-008386) is a full sized unit in two shades of grey, featuring Romer-G mechanical switches, six programmable dedicated macro buttons and a built-in wrist rest. Designed to go alongside the G603 LightSpeed Wireless Gaming mouse, but capable of running on its own, the G613 LightSpeed operates at a 1MS response rate and can last for up to 18 months on just two AA batteries. There is currently a lack of wireless mechanical gaming keyboards that can be used in the competitive arena, with even solid, well-made keyboards like the Filco Majestouch Convertible 2 being limited to a high latency, inconsistent Bluetooth signal that has a variable response rate that is above 10 ms. The Logitech G613 LightSpeed fills a void for users who want a mechanical wireless keyboard with a consistent enough signal to rely on when playing games and doing other critical tasks. In addition to running on the low-latency Logitech LightSpeed signal, the G613 can switched to run in Bluetooth mode for instant compatibility with a variety of devices. Switching between two systems on the fly, say an HTPC and a gaming PC, is totally possible with the G613 LightSpeed.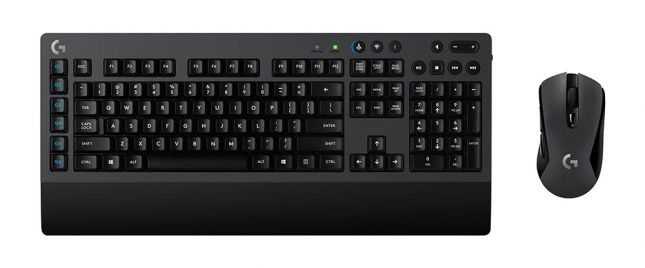 Let's take a closer look at the G603 LightSpeed Wireless mouse and included accessories, next. We'll follow that up with a closer look at the G613 LightSpeed Wireless Gaming Keyboard.