Logitech G603 and G613 LightSpeed Wireless Mouse and Keyboard Review
By
Logitech G603 and G613 – Final Thoughts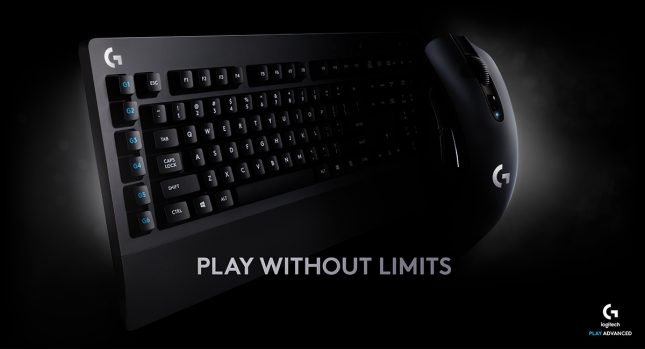 Logitech has gone a great job of bringing two new wireless gaming peripherals to market with the G603 LightSpeed Wireless Gaming Mouse and G613 LightSpeed Wireless Gaming Keyboard. With the G603 LightSpeed Wireless, we have a mouse that performs and behaves very similarly to the $93.82 G703 LightSpeed Wireless. We found the build quality of the G603 LightSpeed to be superb, with the mouse buttons offering crisp, responsive clicks that were identical to those we experienced on the G703 LightSpeed, with perhaps just a bit less crispness due to the G603 not having independent buttons. Logitech did a great job of allowing for a bit of weight customization with the G603 LightSpeed, as removing one battery won't hurt performance and will allow for more nimble movement. AA batteries add a lot of weight and don't allow for perfect balance when one is removed, but the G603 does a good job of balancing itself, despite the limit presented by AA batteries. Gaming performance was excellent with the G603 LightSpeed, as we never experienced any drop outs or erratic tracking, even under the most extreme conditions.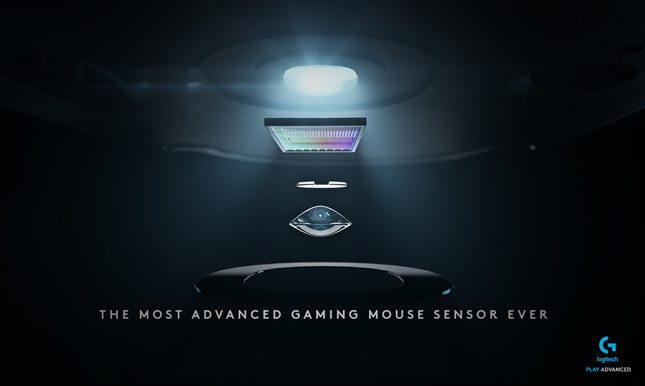 Tracking performance on the G603 LightSpeed felt exactly the same as it does on the G703 and the Hero sensor behaves and performs exactly like the Pixart 3366 I've become used to, while drawing less power. It was impossible to get the Hero sensor to spin out or behave erratically, even if I tried. Kudos to Logitech for developing a relevant new sensor for wireless mice. I can't wait to see Hero implemented in future Logitech products. I can actually see Hero being really useful on a wireless version of the G Pro mouse, offering weight reduction and battery savings which can allow Logitech to use a lighter, lower capacity battery. Maybe I just want a wireless G Pro really bad and keep fathoming ways for it to be possible, but I am sure Logitech is way ahead of me on these things.
The scenario may arise where you are running low on batteries, or perhaps another device needs a set of AA batteries and the only ones you have left are in your G603 or G613 LightSpeed. The inability to run either device in wired mode becomes a bit of a nuisance, as you will need to source more AA batteries before the keyboard or mouse can be used. On the mouse, omitting the USB interface allows for weight savings, so I understand the omission there. Perhaps Logitech could have included a cover for the G613 and included a stealth USB port, though? This really isn't a huge issue, since the batteries on the G603 and G613 LightSpeed last for so long, but it is an issue I can foresee having down the road.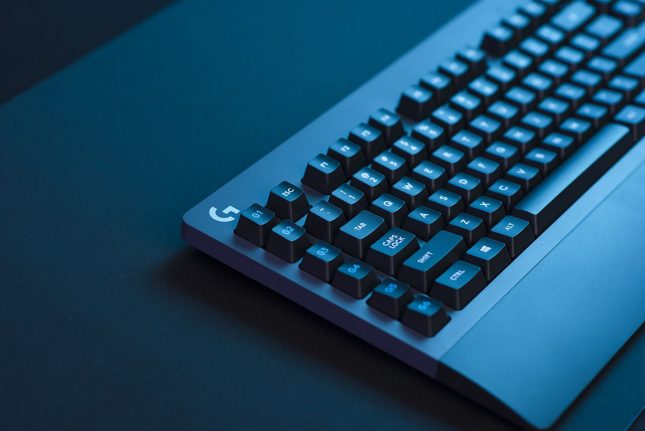 How does LightSpeed technology transfer over to keyboards? Very well. If you want a wireless gaming keyboard that is reliable enough to play competitive FPS with, the Logitech G613 is your only choice, in my eyes. None of my other wireless keyboards offer the low latency, reliable functionality of the Logitech G613 LightSpeed Wireless. I have a Filco Convertible that retails for $184.72 shipped and it has noticeable lag when typing from idle and I can tell the difference in response time between it and my G613. We're not talking a slight difference, Bluetooth just can't offer the low latency and reliability that the proprietary Logitech LightSpeed connection can. For the first time ever, I have a wireless keyboard and mouse combination that won't hold me back when playing competitive FPS. The thing is, how many people really are going to take advantage of a wireless mechanical keyboard like the G613 to the point where it makes sense purchasing it over another excellent offering, like the Logitech G810 or G Pro? I think it may have been an easier sell on this go around to bring out a TKL wireless keyboard, as that form factor makes more sense, but Logitech starting with the G613 and working from there makes perfect sense, as the G613 is a great overall unit and a safe way to introduce LightSpeed wireless to the keyboard industry.
Logitech has done a great job of implementing the Romer-G switches on the G613, with proper spacing and UV coated key caps that feel good to type on, but also leave a bit to be desired. While the UV coated key caps Logitech includes with the G613 LightSpeed Wireless are decent, on an otherwise amazing product with solid build quality, they do stand out as a shortcoming, as other manufacturers are including long-lasting doubleshot ABS keycaps with their keyboards. I am also not a huge fan with how the font looks on the keys, as some didn't seem to be perfectly centered, misaligned with the UV coating. The G613 still looks great and the key caps feel fine to type on, but when you've got a diamond, you have to check it for flaws. Logitech explained that their key cap choice as having to do with worldwide logistics, but in the end, I don't think consumers care about a manufacturers logistics as much as they do getting the best possible product for their money. Logitech already has a tough time with mechanical keyboard enthusiasts because the Romer-G switch has no aftermarket key cap support, so this shortcoming stands out to the keyboard enthusiast in me.
Both the G603 and G613 LightSpeed are excellent, well-built products that are worthy of your purchase if you are looking to invest in wireless gaming peripherals. The days of wireless peripherals that can't keep up with competitive gamers are long gone; Logitech LightSpeed is excellent technology and it has been implemented perfectly in both the G603 and G613.
PC gamers who don't even care that much about wireless functionality, but who appreciate peripherals with a more simple, laid back aesthetic may even find themselves interested in the G603 and G613 LightSpeed, as both offer solid features for gamers while looking at home in an office setting. Instead of crazy RGB lights, we get extremely long battery life over a wireless connection with a clean, simple aesthetic. I can dig that trade off, personally. Some might not be down to trade their tricked out keyboards with lighting for peripherals like the G603 and G613 LightSpeed and I totally understand. Having a PC is all about tailoring it your personal use, so the more choice consumers have in quality PC peripherals, the better.
While I think that $149 is an okay price for the G613 LightSpeed Wireless Gaming Keyboard and what it offers, the $69.99 shipped G603 LightSpeed Wireless Gaming Mouse stands out as a great value, as it offers the new Logitech Hero sensor, Omron main button switches and excellent build quality that compares well with any mouse in its price range, wired or wireless.
Logitech G603 LightSpeed Wireless Gaming Mouse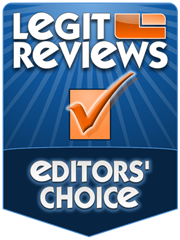 Legit Bottom Line: The Logitech G603 LightSpeed Wireless Gaming Mouse offers excellent wireless functionality and long lasting battery life, along with a comfortable, proven shape for right handed users. If you need a reliable wireless mouse that won't let you down during gaming sessions, look no further than the G603 LightSpeed.
Logitech G613 LightSpeed Wireless Gaming Keyboard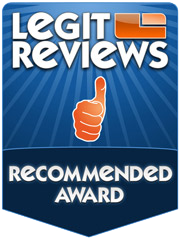 Legit Bottom Line: With solid build quality and a clean, functional aesthetic, The Logitech G613 LightSpeed Wireless Gaming Keyboard is an excellent choice for anybody who wants to go wireless but is afraid of latency being an issue. The G613 LightSpeed is the only wireless keyboard on the market that I would trust to use in competitive FPS. The $149 price point is a bit high, so waiting for a sale is advised.