Limited Edition 750GB Crucial MX300 SSD Review
By
IOMeter Mixed Performance
Our mixed performance test is conducted in the same manner as our sequential tests, but once the drive is conditioned we run our test profile to look at performance in various read/write states. We start the test with 100% reads and then add write data into the mix in 10% increments until we end up with no reads at all in the workload.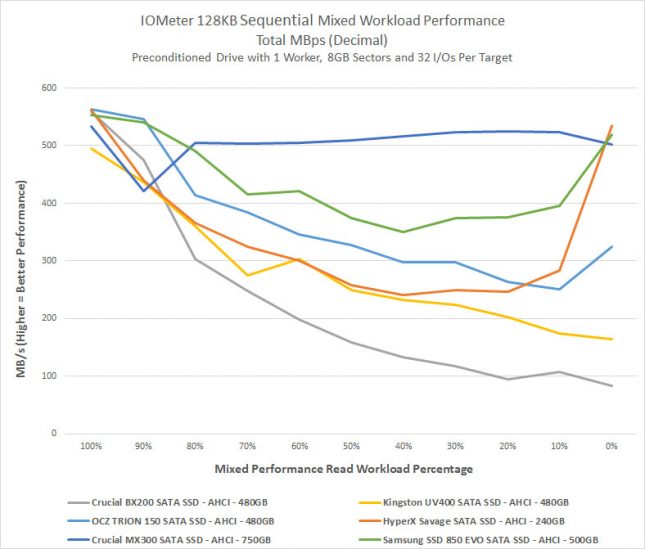 The Crucial MX300 750GB SSD handled this test much better than we expected as it really hammers the drives cache and NAND since we test each mixed workload for a period of 1 minute with no recovery time between the tests. That means each drive is doing 10 minutes of constant read/write operations. The Crucial MX300 dipped at the 90/10 workload test, but recovered to have the best overall mixed performance that we've seen from the mainstream or budget SSD drives that we have tested! The difference between the Crucial MX300 and the Crucial BX200 are night and day!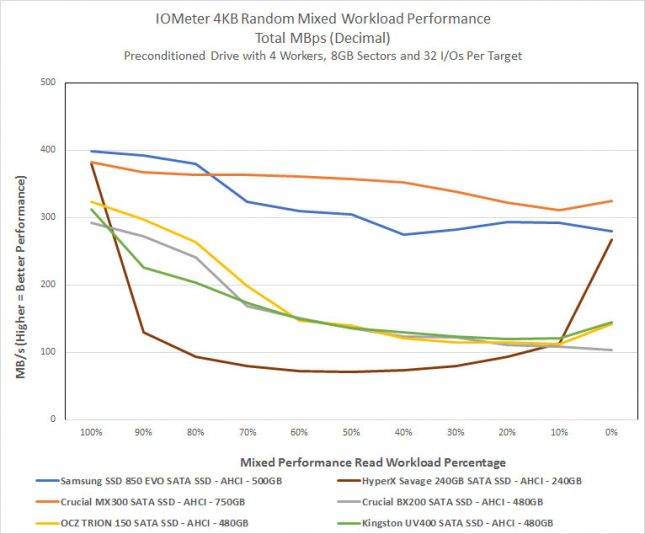 When looking at 4KB Random mixed workload performance again found that performance to be most impressive and it lead the other drives in seven out of the ten tests!.
Let's take a look at temperatures!