Limited Edition 750GB Crucial MX300 SSD Review
By
Final Thoughts & Conclusions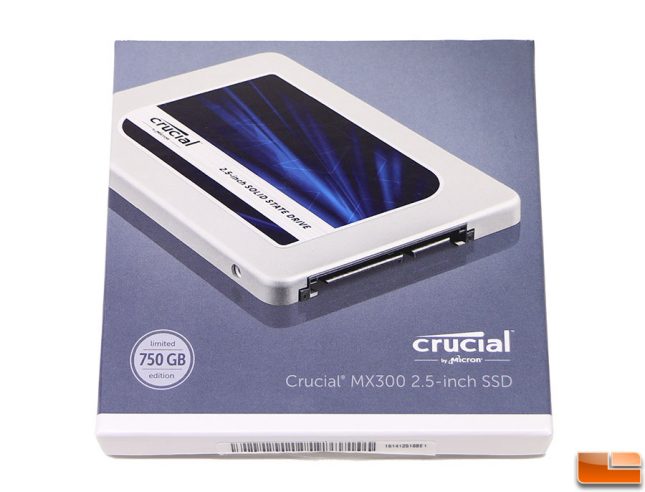 The Crucial MX300 750GB show that the Crucial MX300 750GB SSD is one of the better TLC drives on the market that is targeted to mainstream customers. The new and improved Dynamic Write Acceleration appears to work well and was able to sustain performance in many of our benchmark tests that used to slow down most TLC drives. The combination of the Marvell quad-core controller and Micron 3D TLC NAND with DWA looks to be pretty solid. It's also good to see another 3D NAND drive come to market that is able to put some pressure on Samsung as we love competition! The sequential performance isn't as high as some of the other drives on the market, but it is respectable for the market that it is aimed at. The 4K performance is solid once you get to the higher queue depths as at a very low queue depth the read performance is relatively slow.
When it comes to pricing the Crucial MX300 750GB Limited Edition SSD is available right now for $199.99 shipped on Amazon or Newegg. At $0.27 per GB the pricing isn't bad and moving over to 3D NAND will continue to help lower costs and increase drive capacities. The MX300 750GB drive will be limited in production, but Crucial did not give us the specifics on production numbers or anything like that. When asked about when the entire Crucial MX300 series would launch we were told that would happen sometime in Q3 2016. Usually when we see something marketed as 'limited edition' the drive visually looks different, but unfortunately that isn't the case here. When the full MX300 series launches later this year we expect to see more capacity options and also some M.2 form factor drives in addition to the 2.5-inch form factor.
The 3-year warranty is nice, but here in the middle of 2016 it would be nice to see a 5-year warranty on mainstream SSDs. Crucial rates the MX300s endurance at up to 220TB TBW, which is equivalent to 120GB of writes per day for five years. Why they give a 5-year endurance example and then slap on a 3-year warranty still strikes us as weird. It would have been nice to get a longer warranty on the new 3D TLC NAND drive for early adopters that are purchasing the limited edition drive!
At the end of the day the Crucial MX300 appears to perform well for a mainstream drive and should have good reliability if it lives up to the ratings Crucial placed on the model. The price of $199 for a 750GB drive is good, so if you are looking for a value-oriented 750GB mainstream drive the Crucial MX300 shouldn't disappoint.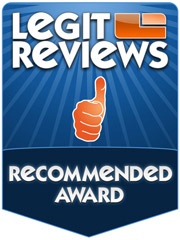 Legit Bottom Line: The Crucial MX300 Series has respectable performance and from a mainstream drive that is all one can really ask for!