Limited Edition 750GB Crucial MX300 SSD Review
By
Crucial MX300 – First 3D TLC Drive For Crucial
Crucial announced a new 'limited edition' SSD today that the company believes well help show off their brand new Micron 3D TLC NAND Flash memory technology. Yes, Micron is the latest semiconductor manufacturer to move from planar 2D TLC NAND to 3D TLC NAND! Micron says that the move to 3D NAND improves performance and prolongs endurance. By moving to 3D TLC NAND it means that they will have to change controllers to support the move to and went with the Marvell 88SS1074 controller with Crucial custom firmware on the new Crucial MX300 SSD series.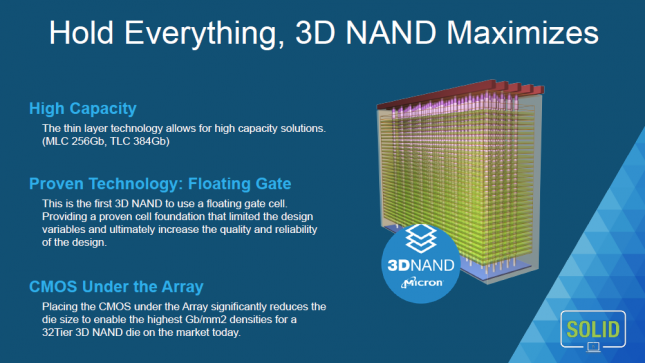 The new Micron 3D TLC NAND along with the Marvell 88SS1074 controller have helped the Crucial MX300 series be able to reach sequential transfer speeds of up to 530 / 510 MB/s for reads/writes and random 4K performance of up to 92,000 / 83,000 IOPS for reads/writes. Crucial also has a new feature called Dynamic Write Acceleration (DWA) that treats some of the 3D TLC NAND as SLC NAND Flash for enhanced performance. Crucial informed us that up to 1/3 of the drive can be assigned as SLC, but in writes that go larger than 30GB or so, writes will transition temporarily to TLC while data is moved from the SLC to TLC space and things are cleaned up for the next operation.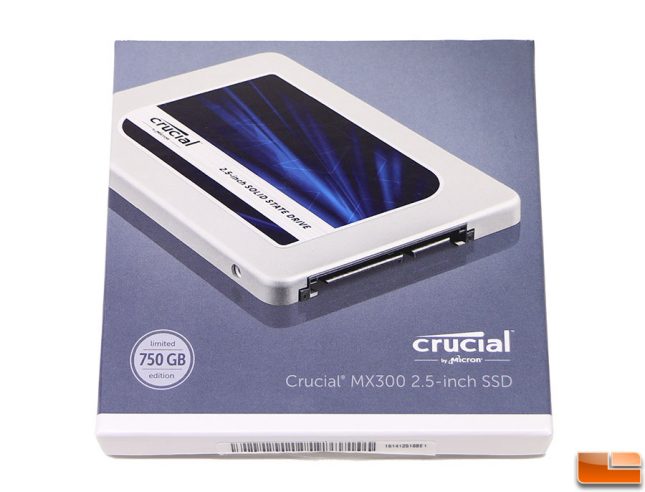 These numbers are respectable for a SATA III drive using the 2.5-inch form factor and due to the solid performance numbers this drive has been placed in the MX series and targeted to mainstream consumers and not the BX series targeted at value focused consumers. Since this is an MX series drive it means that it features AES 256-bit hardware encryption and is exceeds Microsoft eDrive, TCG Opal 2.0, and IEEE-1667 industry standards.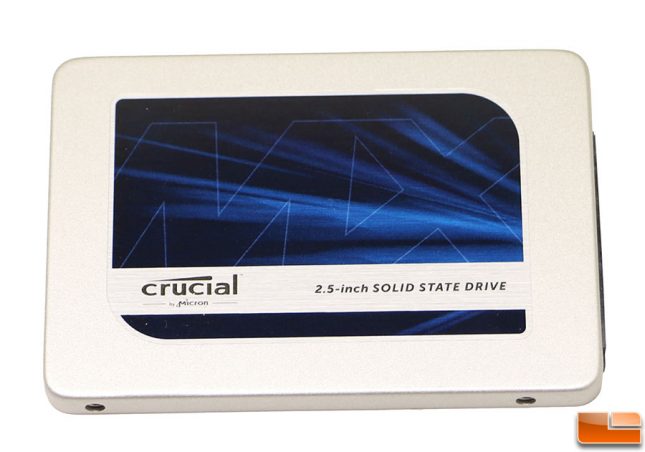 Crucial is also using a new features called Redundant Array of Independent NAND or RAIN. RAIN technology works similar to a traditional RAID 5 Array where data is stored in multiple locations on the drive for increased data security. RAIN is enabled by default and helps get the MX300 750GB drives endurance rating up to 220TB Total Bytes Written (TBW) or 120GB per day for a period of 5-years. Not bad, but Crucial is only placing a 3-year limited warranty on this SSD despite highlighting the endurance over a 5-year period and other mainstream TLC V-NAND drives like the Samsung SSD 850 EVO series offering a 5-year warranty period.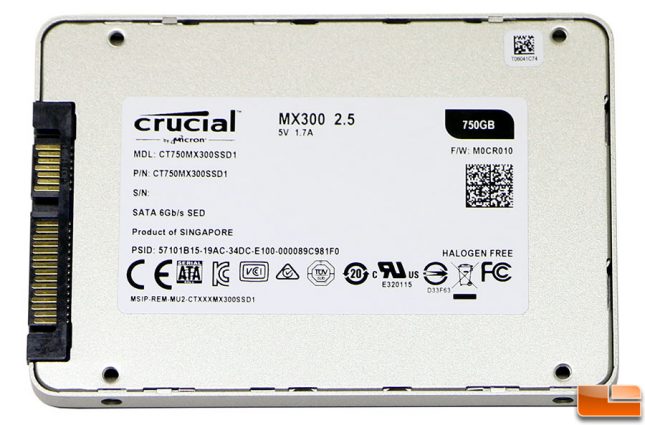 All these features and more can be found on the Limited Edition 750GB Crucial MX300 SSD with a 3-year limited warranty for a relatively low price of $199.99 shipped on Amazon and Newegg. That breaks down to being $0.27 per GB and for a mainstream SSD with good SSD performance, hardware encryption, power loss protection – it is going to be hard to argue that this isn't competitive price point. The Limited Edition 750GB Crucual MX300 SSD also comes with a software key for Acronis True Image HD software for those that might need cloning software to move from their old hard drive or SSD to this new model.
Crucial BX200 480GB Versus Crucial MX300 750GB
Model
480GB CT480BX200SSD1
750GB CT750MX300SSD1
Z-Height
7mm
7mm
Controller
Silicon Motion SM2256 w/ Custom Firmware
Marvell 88SS1074 w/ Custom Firmware
TLC NAND
Micron 16nm TLC
Micron 32-Layer 3D TLC
DRAM/Cache
512MB
512MB
SLC Buffer
6GB
Up To 1/3 The Drive Size
Sequential Read:
Up to 540 MB/s
Up to 530 MB/s
Sequential Write:
Up to 490 MB/s
Up to 510 MB/s
4KB Random Read(QD32Thread4):
Up to 66K IOPS
Up to 92K IOPS
4KB Random Write(QD32Thread4):
Up to 78K IOPS
Up to 83K IOPS
PCMark Vantage Score:
86,000
85,000
Encryption:
No
Yes
Power:
Active Maximum: 4200mW
Active Average: 150mW
Idle: 65mW
DEVSLP: 10mW
Active maximum: 5200mW
Active Average 75mW
Idle: 45mW
DEVSLP: 4mW
Endurance:
72 TBW
220 TBW
Warranty:
3 Years
3 Years
The one thing we need to mention in the table above is that on the MX300 the DRAM is 512MB and is in a Dynamic Drive Pool (DDP), so the actual configuration is 2 x 8Gb LPDDR3 for 1024MB.
Let's move along and take a look at the test system and then the benchmark numbers!