Kingston HyperX 8GB 1866MHz PnP Memory Kit For Notebooks
By
Final Thoughts and Conclusions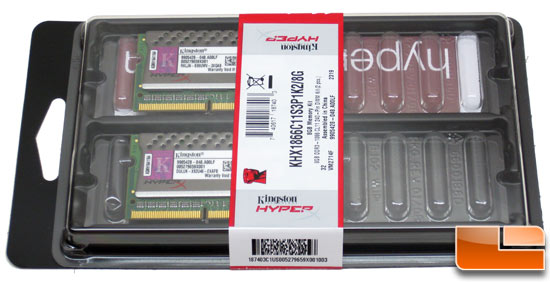 When the Kingston HyperX Plug and Play 8GB DDR3 1866MHz notebook memory kit showed up we knew that it was faster than any other memory kit on the market prior to today. In fact if you go over and look at Newegg only two companies make 1600MHz notebook memory and there is only one that is an enthusiast part with tight timings, which just happens to be the Kingston HyperX series. Kingston is the only company that is producing true enthusiast memory for notebooks and Kingston continues their domination of the enthusiast notebook memory market with these new 1600MHz and 1866MHz memory kits. No other company offers kits like this, period.
Usually enthusiast laptop memory isn't that impressive as you can't adjust any of the timings in the BIOS as it's all locked down. You might be able to change modules and get slightly better timings, but normally you can't jump up frequencies as you are limited to what the SPD settings are on the module and that is it. What makes this Kingston HyperX Plug and Play memory kit so special is that the second generation Intel Core i 'Sandy Bridge' notebook platform can handle 1600MHz and 1866MHz memory, but it was JEDEC approved when the platform started shipping. Now that modules can be programmed using JEDEC-compliant settings you can install these modules in the proper notebook and reap the benefits of running faster memory modules. On our notebook we went from a 6GB DDR3 1333MHz memory kit to a 8GB DDR3 1866MHz memory kit in just a couple minutes. The installation was so simple that anyone with a screwdriver and two minutes of time could do it. These modules are also lifetime warrantied and backwards compatible, so they will work on previously released DDR3 systems on the market.
The performance numbers from upgrading the memory was insane. We saw performance gains from 6% to 86% depending on the benchmarks with the largest performance gains coming from graphics intensive games. Who would have thought that the area that gained the most was the frame rate in games? If you want to get better performance out of the Intel HD Graphics 3000 GPU on your Sandy Bridge laptop this is more than likely the best way to go about it. You can literally feel and see the difference in everything that you do on the system, so this is an ideal upgrade for those that want 8GB of memory and better performance.
When it comes to pricing the Kingston HyperX Plug and Play 8GB 1866MHz kit that we looked at today (part number KGX1866C11S3P1K2/8G) will set you back $163.00, but it's worth every penny of it. Next to a Solid-State Drive (SSD) this is the biggest performance upgrade that you can do to your laptop. We love this kit of memory and we are glad to see that Kingston is continuing to support the mobile enthusiast market as they are the only company doing so.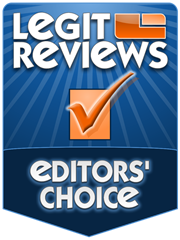 Legit Bottom Line: The Kingston HyperX Plug and Play SO-DIMM modules for second generation Intel Core i notebooks far exceeded our expectations and made a dramatic performance difference in our ASUS K53E notebook.