Intel Pentium G3258 Processor Review – Overclocking Quest For 5GHz
By
3DMark 2013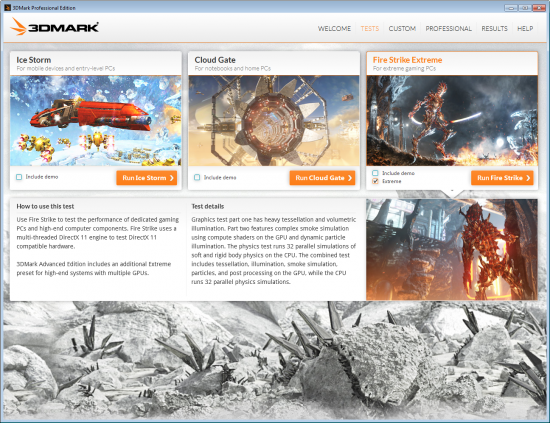 Futuremark 3DMark has three primary benchmark tests that you can run and which test you should be running depends on the system that you are benchmarking on.
Ice Storm – For mobile devices and entry-level PCs
Cloud Gate – For notebooks and home PCs
Fire Strike Extreme – For extreme gaming PCs (extreme mode for those with multiple GPUs)
Since all of the benchmarks can be run on desktop PCs, we will run each of them on our Intel and AMD processors to see how they stack up.
Intel Pentium G3258 w/ Intel HD Graphics: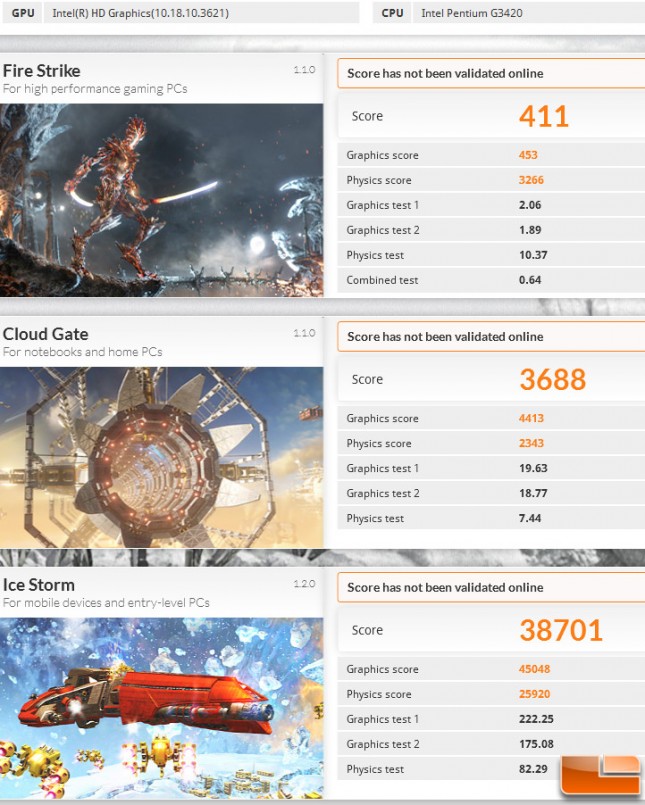 Intel Core i7-3770K w/ Intel HD Graphics 4000: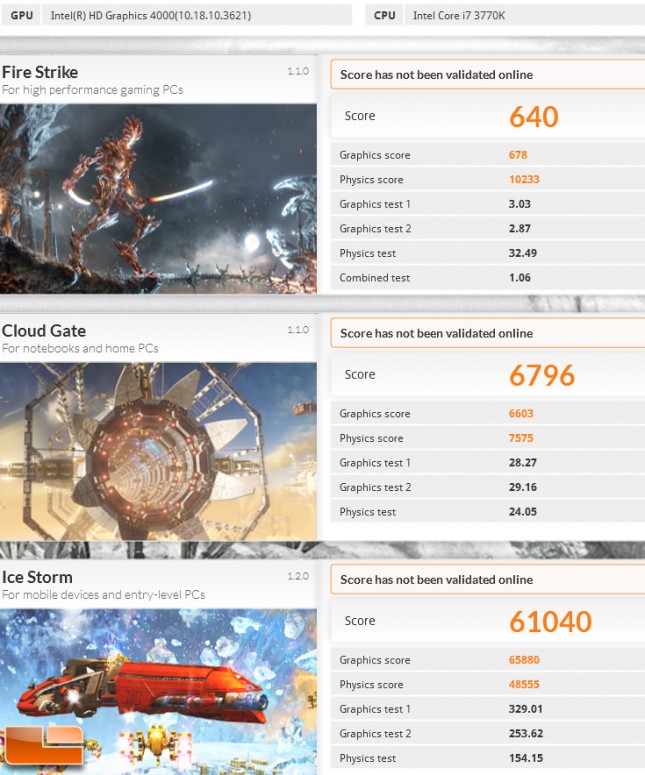 Intel Core i7-4770K CPU w/ Intel HD Graphics 4600: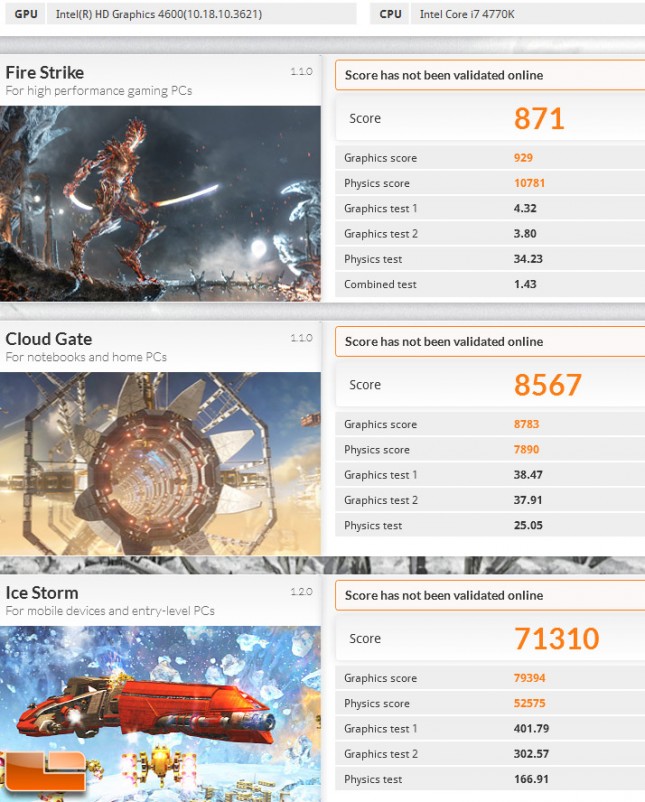 Intel Core i7-4790K CPU w/ Intel HD Graphics 4600:
Let's take a closer look at 3DMark Cloud Gate as that is a best representative of the integrated graphics performance on these processors: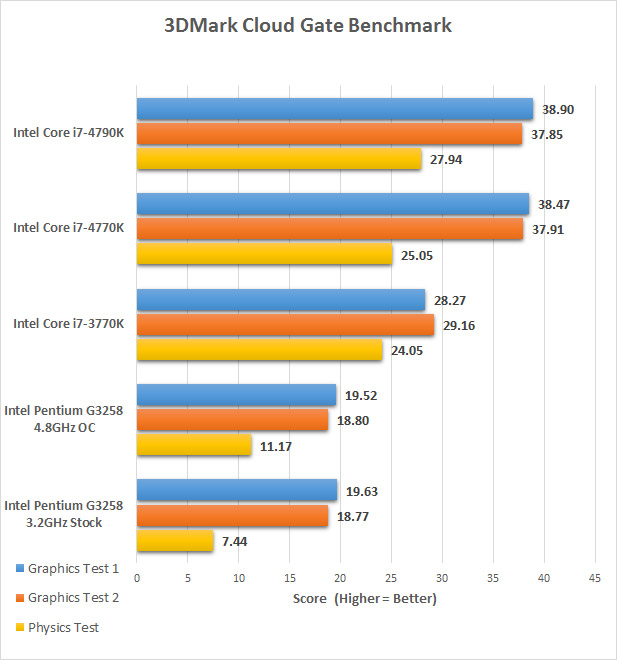 Benchmark Results: The Intel Pentium G3258 doesn't have enough graphics or x86 horse power to keep up with the quad-core processors, but it does respectable for halving half the cores!