Intel Core i7-6950X Processor Review – 10-core Broadwell-E Benchmarked
By
Final Thoughts and Conclusions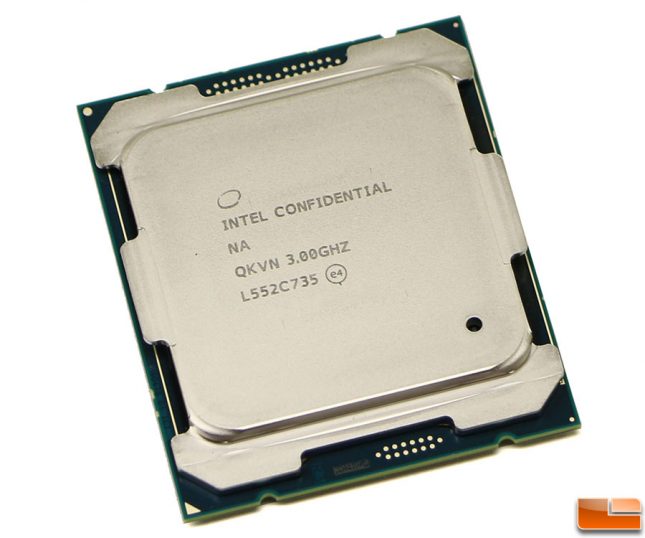 The Intel Core i7-6950X Broadwell-E CPU features 10-cores that absolutely thrash multi-core benchmarks. This processor is indeed a monster and after using this processor and seeing how fast it tears through tasks we are left impressed. Even the boring single-threaded workloads were made fun to watch thanks to Intel Turbo Boost Max 3.0 Technology that helps the 'best' core in the processor do the simple tasks at the highest clock speed possible. The benchmark numbers for this processor speak for themselves as this is the fastest processor that Intel has ever released to the consumer market. If you have big workloads that have you impatiently waiting at your desk for them to complete then this processor is what you need.
The bad thing about the Intel Core i7-6950X is the price tag. I know that this is the flagship processor and that it does deserve a premium price tag, but $1,723 is tough to swallow. I sure wish Intel would have kept this monster at the $1,000 price point like most all Intel Extreme Edition processors have been over the past decade, but they did not. In fact when we were briefed on this processor the price was slightly lower on all Broadwell-E processors and Intel raised the price even more. When pricing leaked on Broadwell-E it made me laugh as they had the pricing wrong. Only yesterday did I check with Intel and figure out that leaked pricing was right. With the price point this high it is starting to get up into the Intel Xeon territory. For example the Intel Xeon E5-2640 v4 processor has 12-cores/20-threads with 25MB cache for the LGA 2011-v3 platform and only costs $989.99. Sure, it is only clocked at 2.4GHz rather than 3.5GHz, but it's nearly half the price! It also supports Error-Correcting Code ECC memory and is only 90W TDP!
Intel Broadwell-E Processor Pricing On Newegg:
At the end of the day the Intel Core i7-6950X is amazing, but the price tag is brutal and is reserved for those with rather deep pockets. We won't give it our recommended award due to the price point, but I will give it the Editor's Choice Award where price isn't a concern and the award is given to something above and beyond the rest. The Intel Core i7-6950X is certainly in a class of its own and so is the price.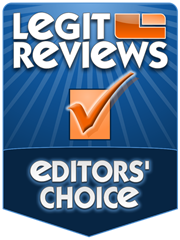 This is a fitting end for the X99 platform and we can't wait to see what Intel does with their next generation Skylake-E processor next year. It is rumored to be using a new LGA 3647 socket and obviously an entirely new platform.
Legit Bottom Line: The Intel Core i7-6950X Broadwell-E processor is a beast and the new Intel X99 refresh boards have all the latest features!