Intel Core i7-5960X 8-Core Haswell-E Processor Review
By
SiSoftware Sandra 2014 SP3 and AIDA64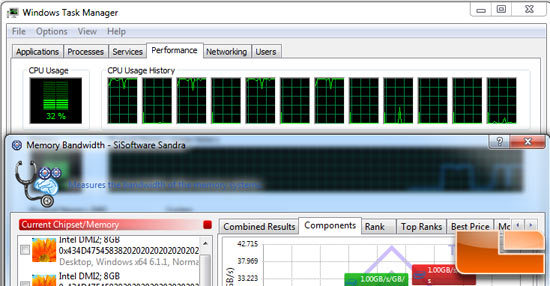 The Sisoft Sandra 2014 SP2a benchmark utility measures pretty much all of your system components, but we'll be using it to focus on memory and CPU performance!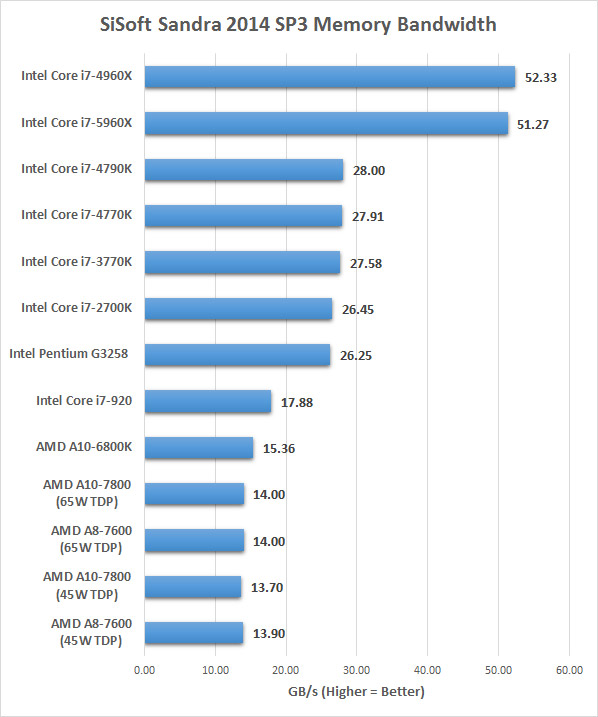 Results: As you can see from our memory testing that was completed with either a 2133MHz DDR3 or DDR4 memory kit with the exeption of the Intel Core i7-920 that is a locked processor and run at the default setting of 1066Mhz DDR3 dual-channel with CL8 timings. The DDR4 2133MHz memory kit with CL14 timings was actually just a tad slower than the DDR3 2133MHz memory kit with CL9 timings. This is the JEDEC standard for DDR4 memory kits, so this is a very solid starting point and there will soon be DDR4 kits coming out that are 3200MHz with CL15 timings. Expect DDR4 to take off in the months ahead!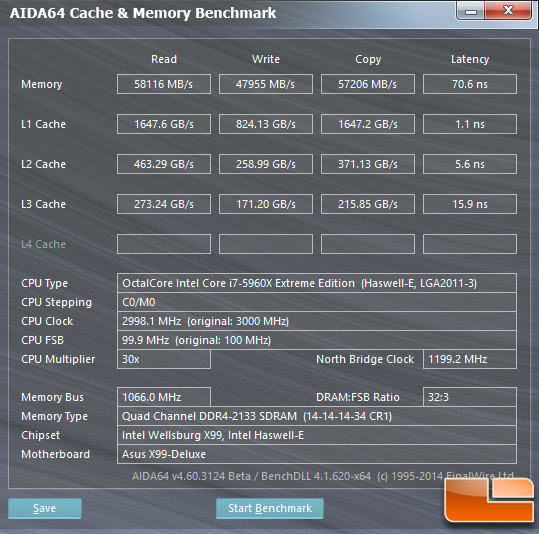 If you are a fan of AIDA64 you can see that our Corsair DDR4 memory kit was being run at 2133MHz with 14-14-14-34 timings with a command rate of 1T. This was good enough for 58GB/s of read and 48GB/s of write speed. The copy test was just shy of 60GB/s and we had a latency of 70.6ns.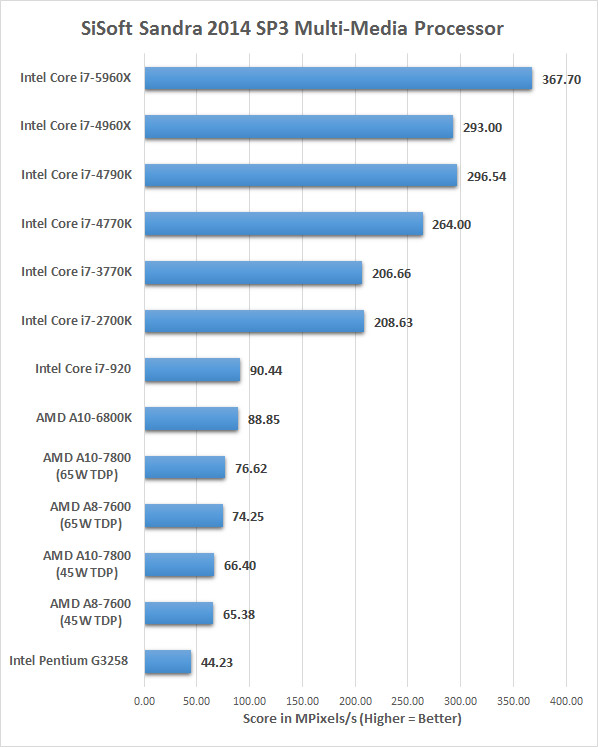 Results: The Intel Core i7-5960X scored 367.70 MPixels/s in the multi-media test, which is roughly 24% faster than the Intel Core i7-4790K Devil's Canyon processor that came out earlier this year.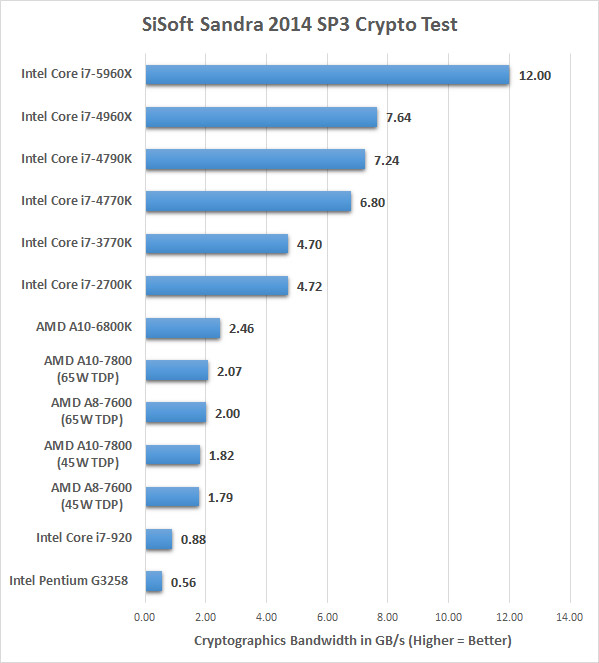 Results: All the new mainstream and high-end desktop processors support AES-NI, but older processors like the Intel Core i7-920 and entry-level processors like the Intel Pentium G3258 do not and it shows. The Intel Core i7-5960X is a monster when it comes to this AES benchmark test as we were able to get 12.0 GB/s!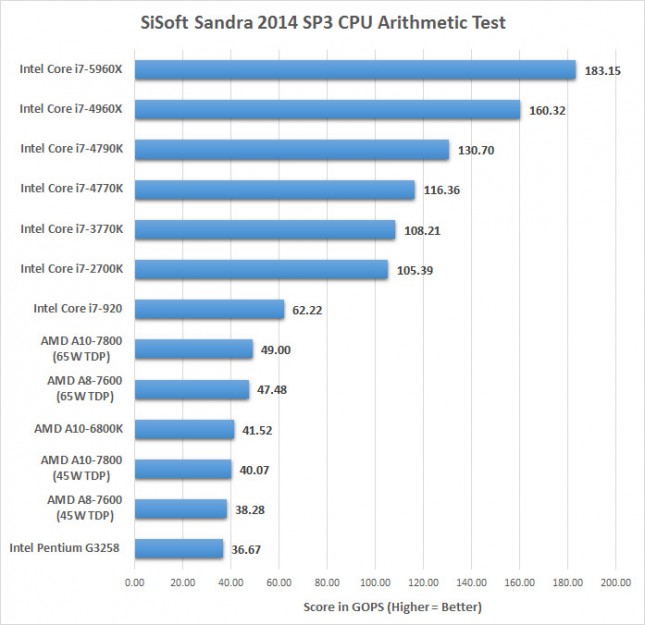 Results: In the Sandra 2014 SP3 CPU Arithmetic Benchmark the Intel Core i7-5960X scored 183.15 GOPS and crushed the competition by a pretty good amount.