Hypersonic Avenger AG2 Notebook Review
By
Hypersonic Launches The Avenger AG2 Notebook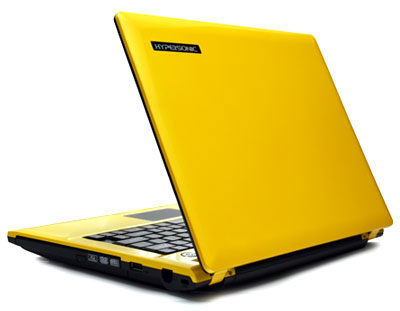 The Hypersonic Avenger AG2 notebook was just launched on May 22nd, 2008, but that doesn't mean we haven't had a sample for well over a month now. The Hypersonic Avenger AG2 notebook is the same thing as the Clevo M72R notebook, so Hypersonic was able to get a production sample in our hands before they officially started to carry this recently released 12.1″ notebook. This gave us the chance to do a long term test drive, which is something we rarely get to do in the fast paced computer industry. For the past month we have used the Hypersonic Avenger AG2 as our traveling notebook. The Hypersonic Avenger AG2 is available in six colors and is built on the Intel Santa Rosa platform, which is the latest and greatest platform by Intel. The Hypersonic AG2 has a 12.1″ WXGA TFT display with a glossy finish and a maximum resolution of 1280×800. Not bad for an ultra-portable customizable notebook that starts at $1,239!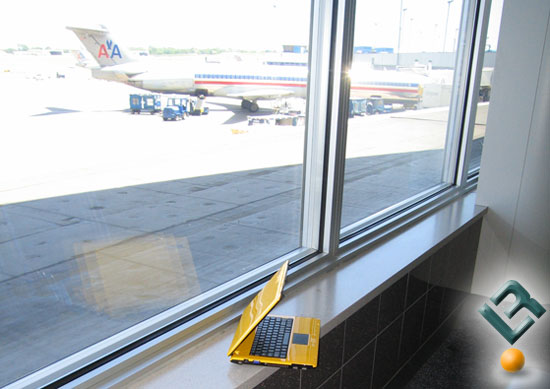 Since we had plenty of time with the Hypersonic Avenger AG2 we took it on a couple trips where we were able to see how the system fairs. With an Intel Core 2 Duo Processor T9300 (2.5GHz), 6MB L2 Cache, 800 MHz FSB processor sitting under the keyboard this is sure to be one quick notebook.
The Avenger AG Series Features:
Up to Intel Core 2 Duo Processor T9300 (2.5GHz), 6MB L2 Cache, 800 MHz FSB
Intel GM965 Integrated (X3100) with up to 256MB Shared Memory
DirectX 9 Compatible
Up to 4GB 667MHz DDR2
12.1 WXGA TFT Wide Screen (16:10)
1280×800 Native Resolution
Built-in Bluetooth, 1.3MP Web Cam, Wireless LAN
Hot Keys for E-Mail, Web Browser, and Silent Mode
7-in-1 Card Reader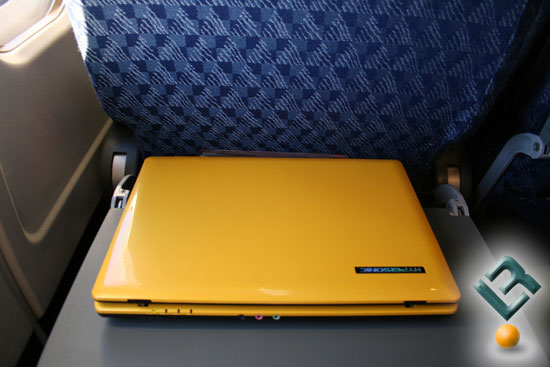 The Hypersonic Avenger AG2 12 inch notebook is the smallest and lightest notebook that Hypersonic has sold to date. On a recent American Airlines flight we found ourselves stuck with an economy window seat from LAX to STL, but the Avenger AG2 was found to be the perfect size. The last time we used a notebook on a plane for an article was the 17″ Clevo M57U/Sager 5760 gaming laptop and you can check that out on a plane here.