G.SKILL Ripjaws 4 16GB DDR4 3000 MHz Memory Kit Review – F4-3000C15Q-16GRR
By
Memory Bandwidth and Latency Benchmarking
SiSoftware Sandra 2014 SP3: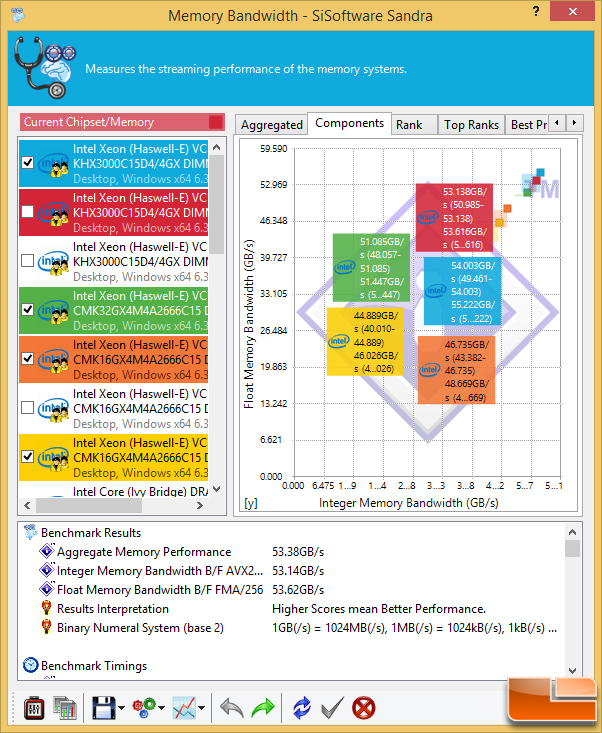 Sandra needs no introduction as it is the most popular memory performance benchmark available!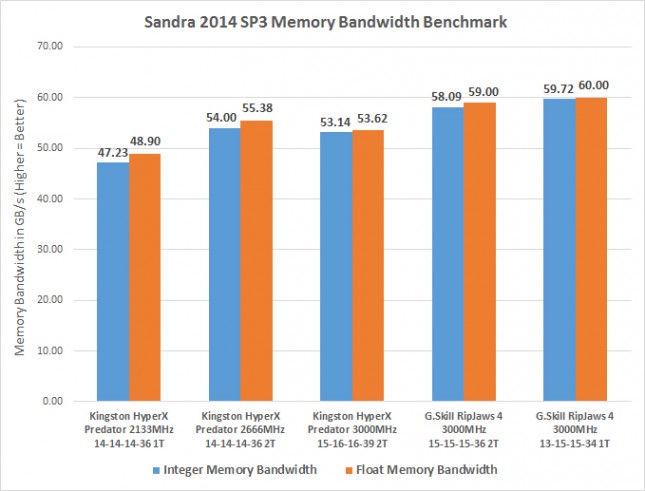 Benchmark Results: The Sandra memory bandwidth benchmark shows the G.SKill Ripjaws 4 3000MHz DDR4 memory kit is able to get nearly 59GB/s of memory bandwidth with the stock timings and damn near 60GB/s when manually tightened up. 60GB/s is smoking fast!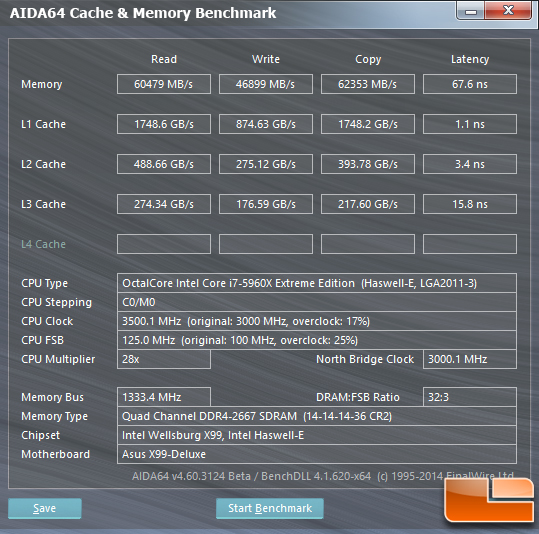 AIDA64 Extreme Edition 4.60 Beta:
AIDA64 Extreme Edition 4.60 software is an excellent benchmarking tool for looking at memory performance on any desktop PC.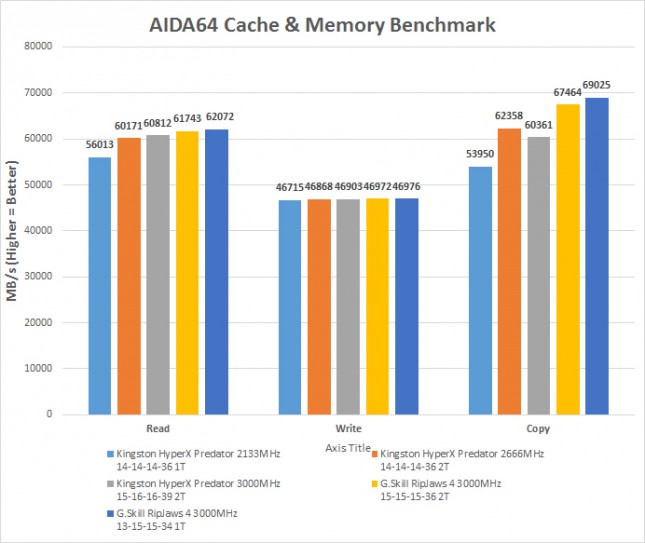 Benchmark Results: AIDA64 showed that the Kingston HyperX Predator with 2133MHz JEDEC speeds and manual tightend timings of 14-14-14-36 1T was good for about 56.0GB/s read and 46.7GB/s write speeds. With the 2666MHz XMP profile loaded up and left at the default timing we improved to 60.1GB/s read and 46.9GB/s write and then at 3000MHz the read speed very slightly crept up to 60.8GB/s read and 46.9GB/s write. There is a pretty good bandwidth increase going from 2133MHz to 2666MHz, but there appears to be a smaller improvement from 2666MHz to 3000MHz due to the loosened timings. You can see the looser DDR4 timings really impacted the copy test results as it went from 62.4GB/s on 2666MHz down to 60.8GB/s at 3000MHz. It just goes to show you that faster clocked memory isn't ideal for all situations as timings are still critical.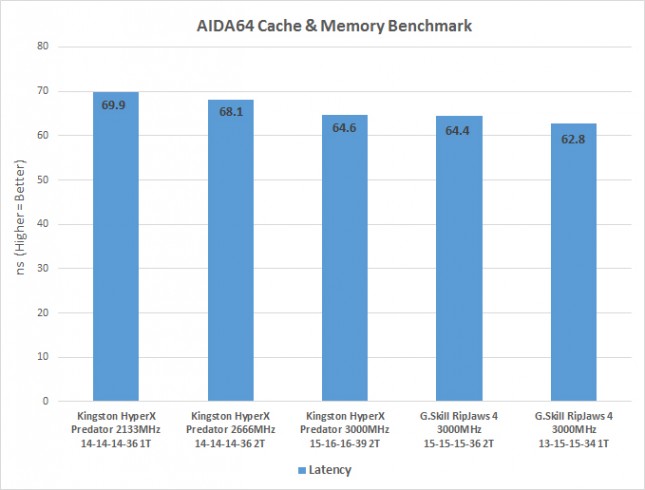 Benchmark Results: When it comes to memory latency we were getting 69.9 ns at the JEDEC stock speeds of 2133MH z on the KIngston HyperX Predator DDR4 kit that we used for reference and 64.4 ns on the G.Skill RipJaws 4 16GB 3000MHz memory kit.