GIGABYTE Z77X-UP7 Intel Z77 Motherboard Review
By
Futuremark 3DMark 11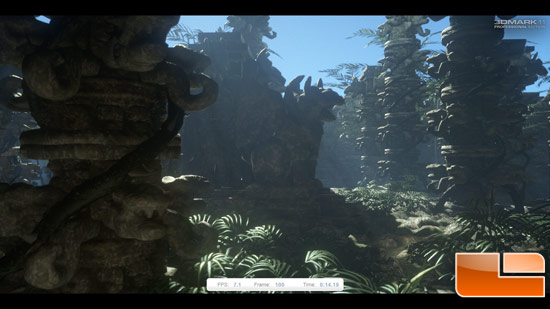 3DMark 11 is the latest version of the world's most popular benchmark for measuring the 3D graphics performance of gaming PCs. 3DMark 11 uses a native DirectX 11 engine designed to make extensive use of all the new features in DirectX 11, including tessellation, compute shaders and multi-threading.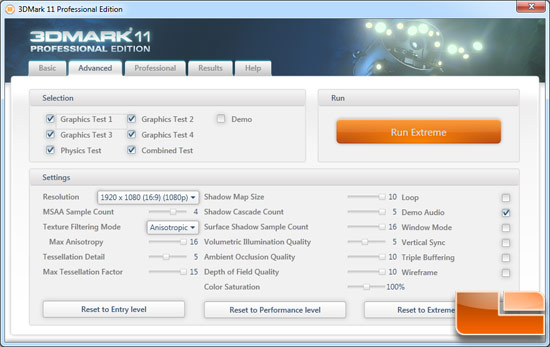 We ran 3DMark11 with both the performance and extreme presets to see how our hardware will run.
3DMark11 Performance Benchmark Results: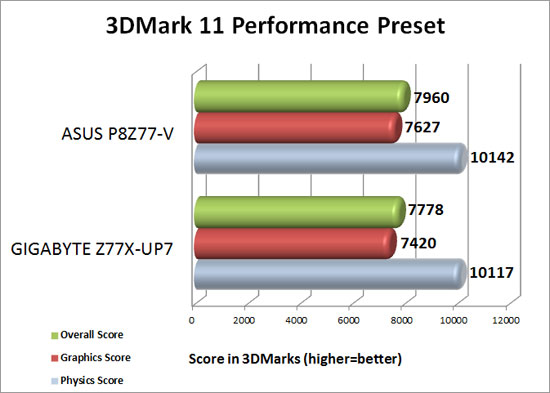 Benchmark Results: The ASUS P8Z77-V has a pretty solid lead in 3DMark 11. The overall score of our GIGABYTE Z77X-UP7 was 7778 while the ASUS board was 182 points faster. Looking at the sub-scores we can see the biggest difference is in the graphics score as the ASUS board graphics score was more than 200 points higher.
3DMark11 Extreme Benchmark Results: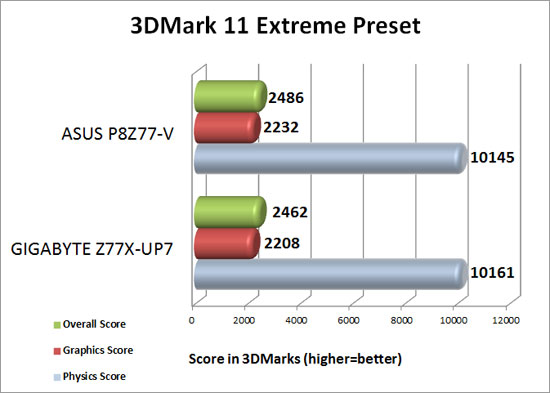 Benchmark Results: The GIGABYTE Z77X-UP7 fell just a bit short of the ASUS P8Z77-V in the extreme preset of 3DMark 11. The Z77X-UP7 has an overall score of 2462 which is still solid, and only 24 points behind the ASUS board.