Gigabyte AORUS Gen4 7000s SSD Review
By
AORUS Gen4 7000s SSD Conclusions
The AORUS Gen4 7000s series delivers impressive performance numbers and looks great. We came close to reaching the drives top rated read speed of 7,000 MB/s and write speed of 6,850 MB/s write speed. Not bad considering our test platform consists of a mainstream AMD Ryzen 5 3600X processor on an AMD X570 platform. We picked this platform as it felt 'normal' to us and we wanted our performance results to be meaningful to the enthusiast community.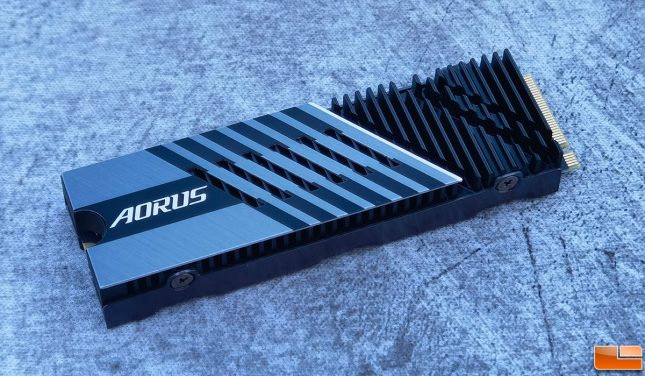 One area that really left us impressed was the thermal performance. We've tested a handful of Phison E18 based drives and all are usually around 65-70C at load without a large aluminum heatsink. The AORUS Gen4 7000s was down under 50C in the 48-49C range. This is a massive 15C to 20C temperature drop and helps ensure that the drive is running at peak performance for as long as possible. No one likes an SSD that thermally throttles and this one shouldn't in a PC case that has fans.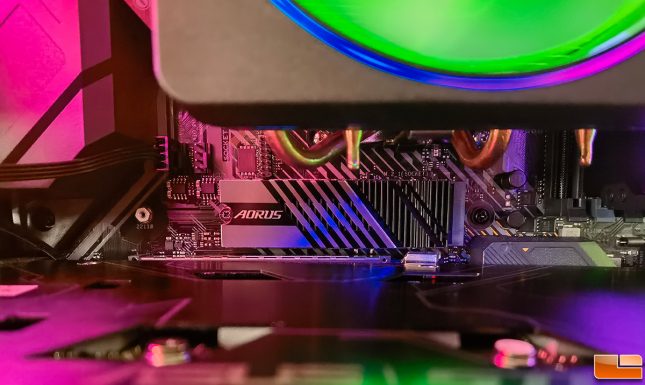 When it comes to pricing the AORUS Gen4 7000s 1TB model is $209.99 shipped and the 2TB is $389.99. That is very competitive with other models like the Sabrent Rocket 4 PLUS series that is based on the same Phison reference drive. In fact, the 7000s 2TB $10 less expensive than the Rocket 4 PLUS 2TB! So, you might be able to actually save money by getting a drive that has a heatsink versus one that does not. All of the Phison E18 drives right now are based off the reference design, so you are basically paying for the brand name and appearance.
All AORUS Gen4 7000s SSDs come come backed by a 5-year warranty and a healthy endurance rating of 700 TBW per 1TB of storage space. This is easily a drive that we'd recommend to our readers that have a PCIe 4.0 platform and want a drive that can utilize that interface!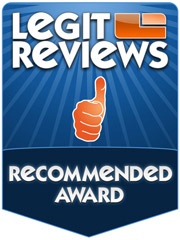 Legit Bottom Line: The AORUS Gen4 7000s SSD series might not be one that you have heard of before, but it delivers outstanding performance and great thermals!