Gigabyte Aorus AX370-Gaming 5 Motherboard Review
By
AMD Ryzen AM4 Test Platform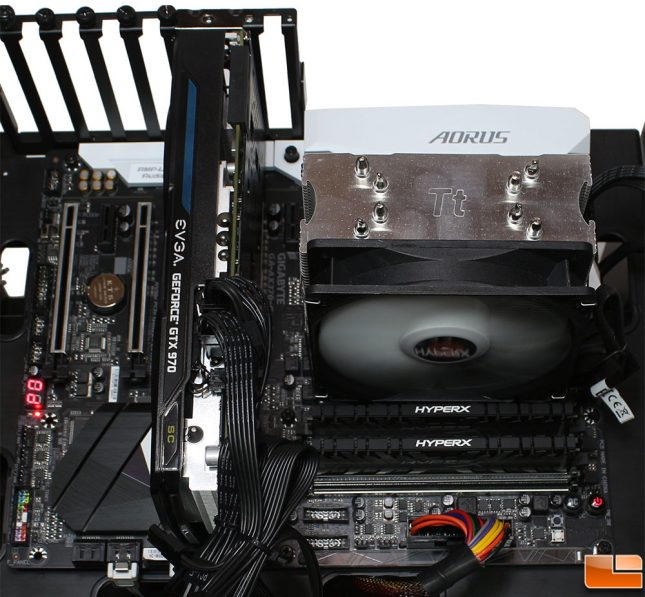 We will begin the testing phase of the Aorus AX370-Gaming 5 motherboard by first installing a fresh copy of Windows 10 64-bit v1703, all drivers, utilities and tools will be updated to the latest version before we start performing any tests.
Let's take a brief look at the Aorus AX370-Gaming 5 test system.
In addition to installing the latest version of Windows 10 and drivers, we will also update the motherboard firmware to F5, which was released on April 10, 2017. There is now a new beta BIOS, version F6g which includes additional fixes, and updates the AMD Generic Encapsulated Software Architecture (AGESA) to 1.0.0.6.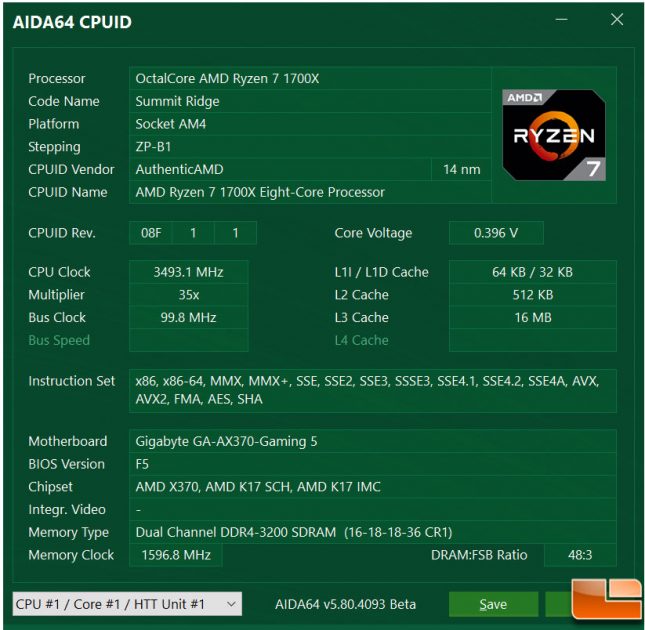 In our previous tests with the Aorus AX370-Gaming 5 motherboard, the F5 UEFI wasn't stable for running the memory kit at it's full speed, we were limited to running at 2933MHz. The first thing we noticed is that the latest version of F5 has resolved the incompatibility of the memory. When we booted it up, we were able to enter the UEFI and select the XMP 1, running the system at 3200MHz. We are happy to say that the system booted without any issues or requiring any manual setting of the memory kit. This is a great step in the right direction, and shows that both Gigabyte/Aorus and AMD are dedicated to getting the system to be stable. In addition, a G.Skill Trident Z 3200MHz DDR4 that was totally unbootable previously, now successfully boots at 3200MHz as well.
Something that I noticed is that the CPU was running with a multiplier of 35, while the UEFI shows a CPU multipler of 34. Nothing drastic, just a little observation.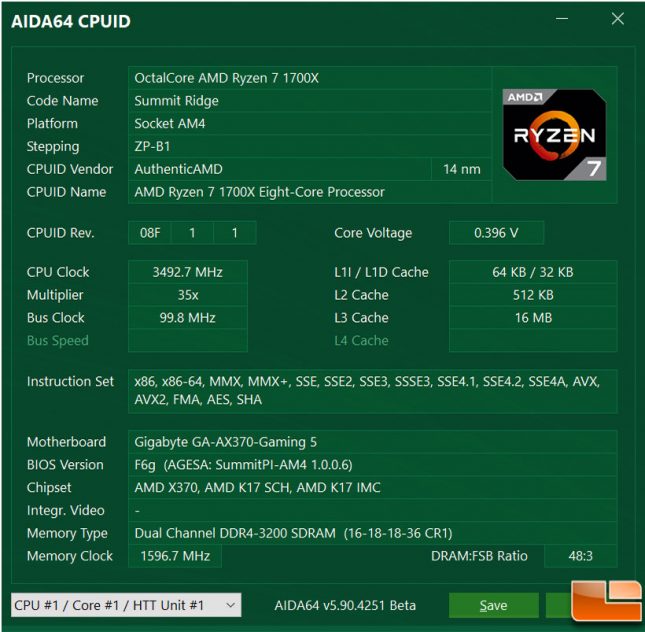 Next we installed the Beta BIOS F6g. While we don't expect the DDR4 to become unstable again, we wanted to verify. Thankfully the system continued to boot with the memory using the XMP 1 3200MHz profile.
Medit Kit
Included with the Aorus AX370-Gaming 5 motherboard, was a HyperX Predator DDR4 3200MHz 2x8GB memory kit, and an AM4 compatible Thermaltake Contac Silent 12 CPU cooler.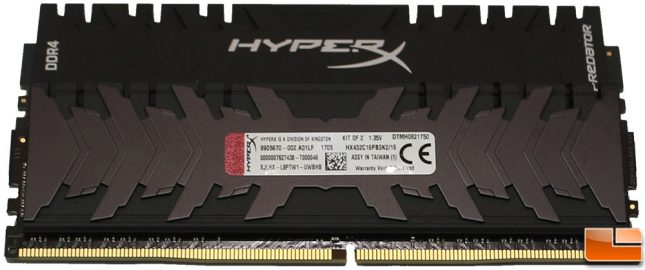 The HyperX Predator 3200MHz DDR4 kit has a black aluminum heat spreader with a new design. Each module is rated to run at 3200MHz with default timings of 17-17-17. It also has two XMP settings, that lower the timings to 16-18-18- and 15-17-17. This kit is available now (with part number HX432C16PB3K2/16) for $163.99 with free shipping.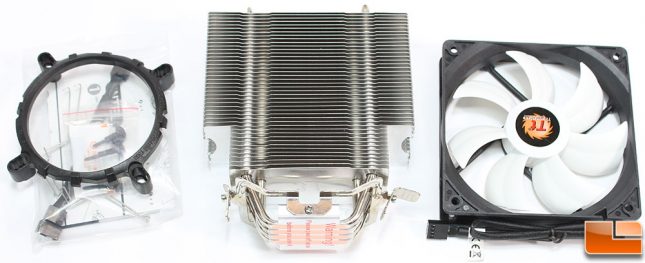 To cool the AMD Ryzen processory, Aorus sent along the Thermaltake Contac Silent 12 CPU cooler. This tower cooler is 153mm tall (6inches), and uses 4 U-shaped copper heatpipes that come into direct contact to the CPU. Included with the Contac Silent 12 is a single 120mm Thermaltake fan (model TT-1225), which is rated for 74.33CFM @ 28.8dBA. Included is one set of fan clips, installation clips for AM4, and an Intel 1151 bracket. While only one set of fan clips is included you could install a second fan on the other side of the heatsink. This cooler will cost you $24.99 with free shipping.