Fractal Design Node 605 Silent HTPC Case Review
By
Hardware Installation Inside the Node 605
Installing your hardware components is pretty simple, but again, it would be really nice if Fractal Design provided a tool-less system.
Starting off with the motherboard, you can place the standoffs where you need. Everything went in with ease and board installation was fairly simple. I only had troubles getting one screw in, which was by the RAM slots, next to the inside wall. This was very cramped here, and for whatever reason the screw always wanted to cross thread. PEBKAC error? Maybe, but it was indeed tight there, though it was easy to get it right. Speaking of errors, yes, I did realize after I took my final picture, that I forgot to hook up the 8-pin next to the processor. Oops!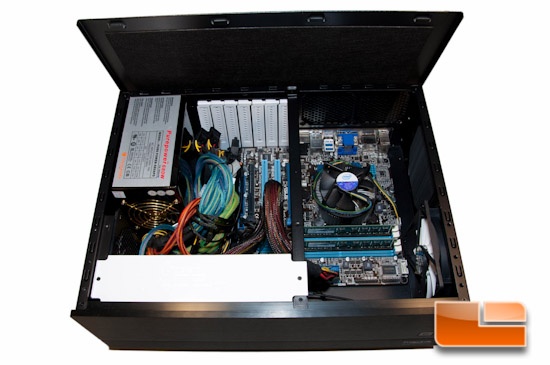 To install the slim-line ODD, you'll need to remove both HDD cages and then remove two screws that hold the filler in place. Fractal did include the mounting brackets for the slim ODD, which is nice.
Mounting your HDD's into the cages is nice and easy with the provided screws.
When dropping in an expansion card, such as a video card, you'll have to remove the single screw on the rear of the case that holds a hinged door in place. When you drop that down, you'll have access to the seven expansion slots and the screws that hold the fillers in place.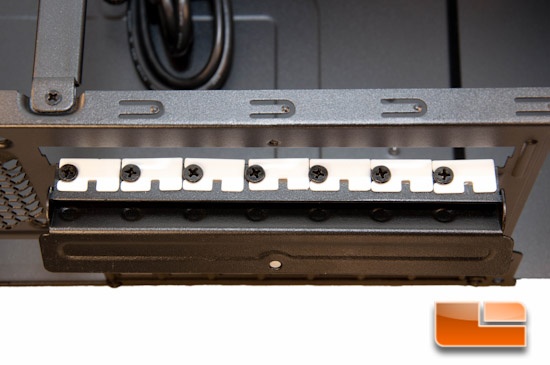 When I popped in my old 8800 GTX, I had plenty of room to spare, and that card isn't small by any means.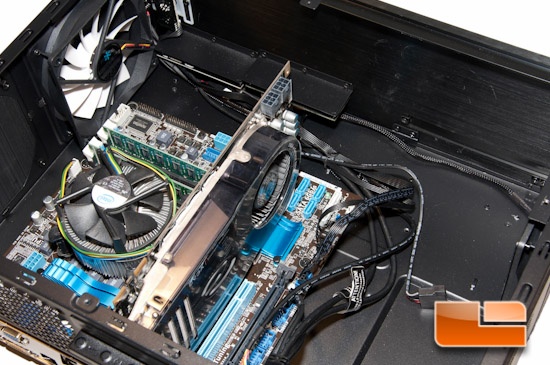 PSU mounting is done via traditional means, using the four included screws. Unfortunately there is nowhere to hide the wires, so you'll have to tuck the wires somewhere or find a place to strap them in with the included zip ties. I would also strongly recommend a modular PSU, unlike what I ended up using. I will be investing into a modular PSU for future use on this HTPC.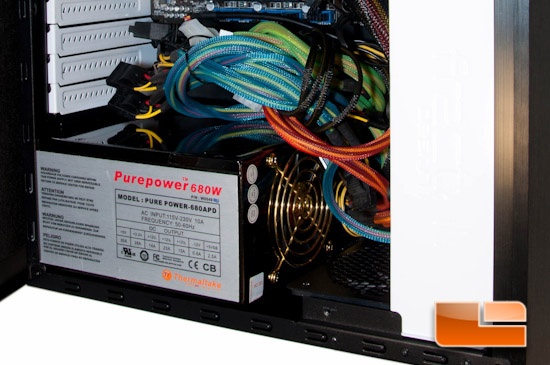 Overall I have to say hardware installation was simple. Should thumb screws or tool-less connectors been provided, it would have made everything that much more simple. There is a ton of room to work with inside this case, so if you ever need to swap in or out components, you won't struggle.
Firing everything up, the fans were very quiet, just as expected.