Fractal Design Node 605 Silent HTPC Case Review
By
Fractal Design Node 605 Packaging & Unboxing
Knowing how much of a beating some packages can go through via a shipper, it's always a huge concern when it comes to cases as they're so delicate and the centerpiece of your PC; especially when it comes to a media center case.
The outside of the box is just a standard brown colored cardboard box, which is fine as it keeps cost down for Fractal and the consumer. I was quite pleased with how well it held up in the hands of the shipping company. There were a few small dings on it, which only caused a little concern, but nothing major.
On one side of the box, you'll see a simple drawing of the case along with Fractal Design and the product that's inside; the Node 605.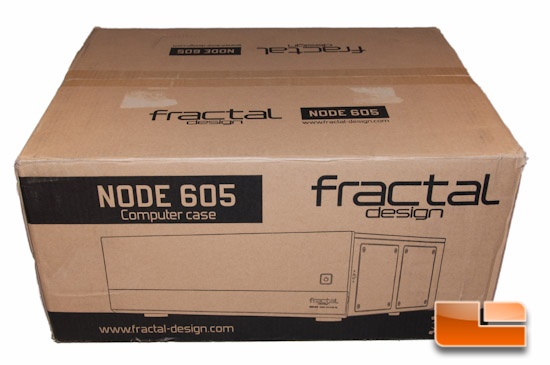 Turning it around, you'll see a nice set of features and specs, which should definitely help you figure out if you want this case or not.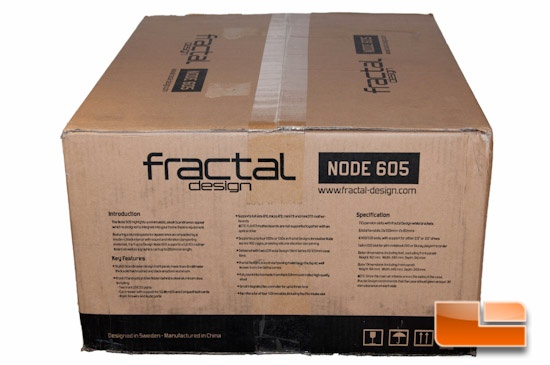 On the next side, you'll catch another drawing of the Node 605 with some key features of the interior and exterior.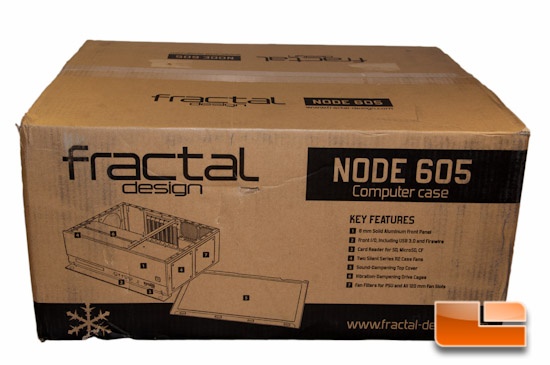 The last side will show you an above perspective drawing of the case opened up and that's it.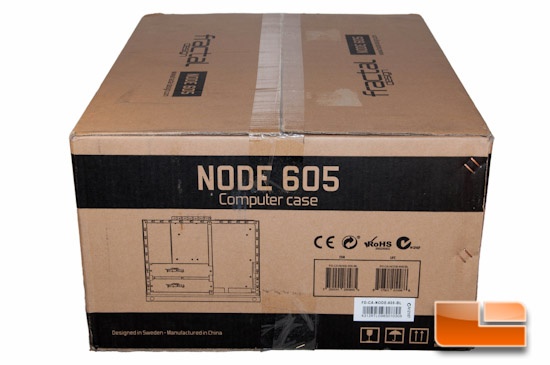 Finally getting to the more exciting stuff and popping the top open, we're presented with the Node 605 with two nice and fat Styrofoam blocks at the ends, with the case being wrapped in a loose plastic bag. The plastic around the case definitely assisted with keeping the case scratch and debris free.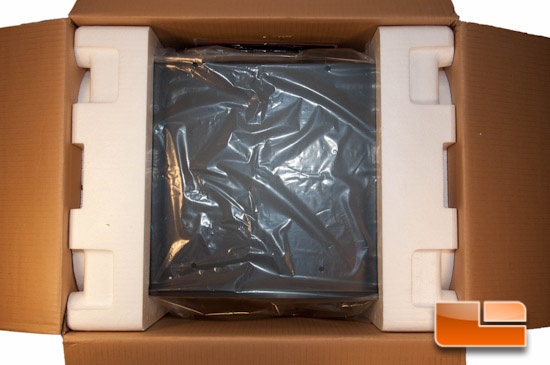 Taking those materials off, we got to see the gorgeous aluminum front bezel with a nice coat of plastic protecting it.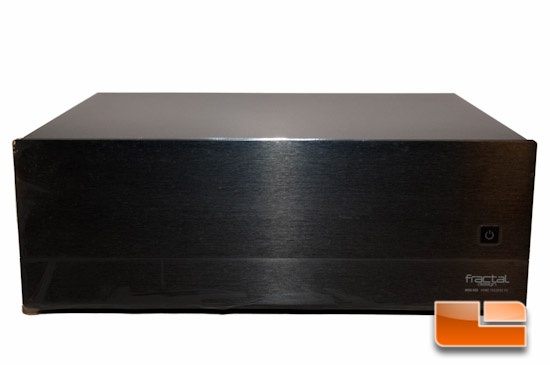 Finally the case came with a standard user manual and a box containing the screws that you need, standoffs, zip ties, and a slim ODD bracket.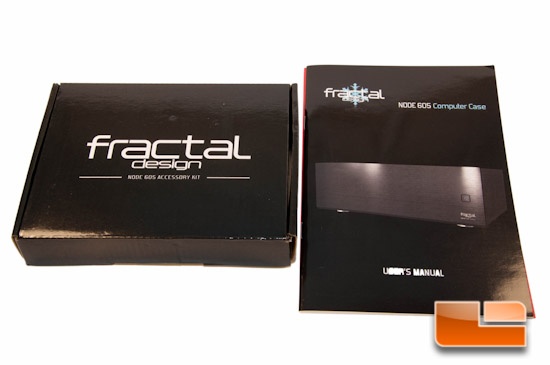 Next up we'll look closer at the Node 605's exterior!