Fractal Design Node 605 Silent HTPC Case Review
By
Introduction to the Fractal Design Node 605
Fractal Design is a fairly new company that you may or may not be familiar with. They're based in Sweden, and probably best known for their stylish PC cases. Fractal Design feels they are a great alternative to other similar products, so we'll be taking a look at their latest and greatest HTPC case
The Node 605 (FD-CA-NODE-605-BL) is primarily designed with a media center in mind, but could easily be used for other applications. Unlike the Node 304, which was a shuttle style HTPC case, the Node 604 is traditional in case shape and size, while still being relatively light weight and sturdy.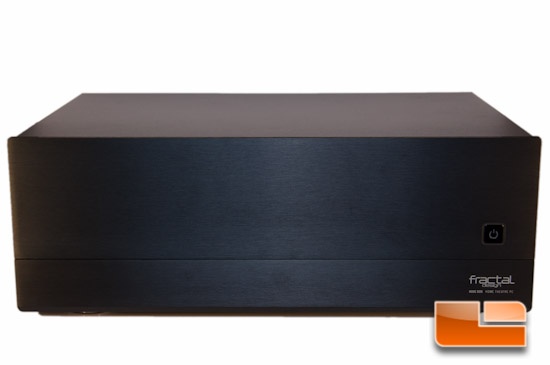 Fractal's Node 605 only comes in black, but it looks extremely sexy, especially with that black aluminum front. This case will set you back $150.47 shipped on Amazon, which is not exactly entry level pricing, but is still fairly affordable.
Node 605 Technical Specifications
ATX, microATX, Mini ITX, DTX motherboard compatibility
7 expansion slots
4 – supports either 2.5″ or 3.5″ HDD / SSD
1 slim-line ODD (only supported with mATX or smaller motherboards)
PSU compatibility: 180 mm (including any modular connectors) with both hard drive cages mounted or 190 mm (excluding cables and any modular connectors) with one hard drive cage mounted
CPU cooler compatibility: Approx 125mm with side-mounted fans – For coolers with top-mounted fans,
Fractal Design recommends that you add at least 30 mm clearance for decent airflow
Case dimensions (W x H x D): 445 x 164 x 349 mm (17.52 x 6.46 x 13.74 in)
Net weight: 6 kg (13.23 lbs)
As you can see from the specifications, you can run anything from a full sized ATX board to a MicroATX board. This provides a ton of flexibility and helps hit a broad range of different users. One other thing that you will notice between the Node 304 and 605 is the inclusion of an optical disk drive bay (ODD). Unfortunately this bay will require a slim-line ODD, which if you only have a standard sized drive handy, it will force you to spend a few more bucks on your HTPC setup. It's not a huge deal breaker, as you could pick up something like a Panasonic UJ240 on Amazon for $53.98 shipped.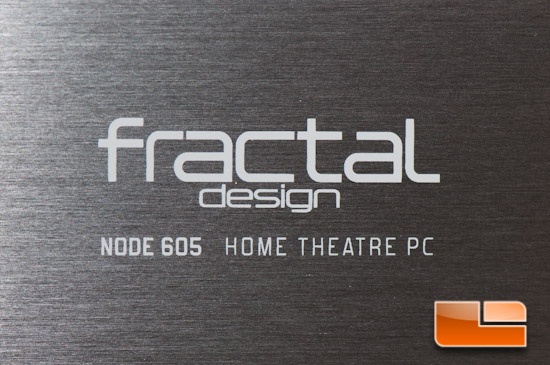 Even though there isn't much in terms of moving parts or things that could break on this case, Fractal Design has a full 1 year warranty on the Node 605, which is a nice piece of mind.
Next up we'll dig into the packaging and see how well Fractal Design accounted for the punishment of shipping companies.