Fractal Design Node 605 Silent HTPC Case Review
By
Fractal Design Node 605 Interior Impressions
Cracking the top of the Node 605 is fairly easy, but it could be easier if Fractal provided thumb screws instead of standard sheet metal screws. You take off two screws in total and pull back.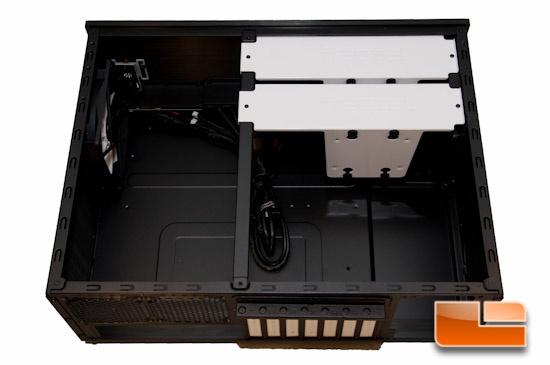 The very first thing that I noticed was the weight of the cover. The cover weighs a bit more than I expected, as it has a sound deadening material attached. This is a very nice touch, as it will indeed help keep everything quiet.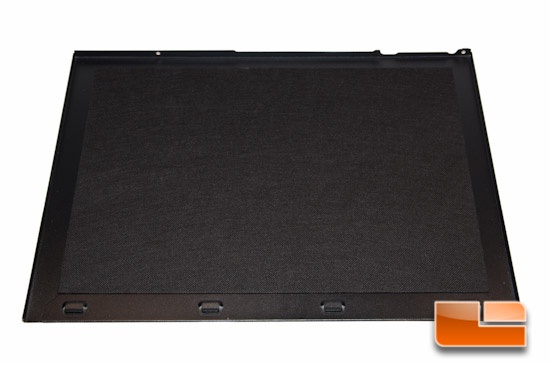 Looking inside the case, you'll likely first notice the bright white HDD cages on the completely black painted interior. They're stamped with Fractal Design's name and they look great! With these cages, you'll be able to fit up to four regular sized drives, so you'll be able to have more than enough local storage.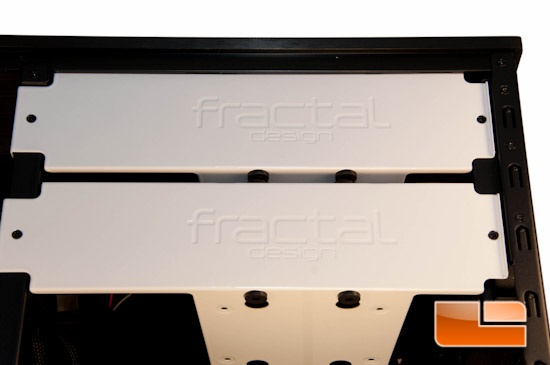 Just below these HDD cages is where you'll mount your slim-line ODD.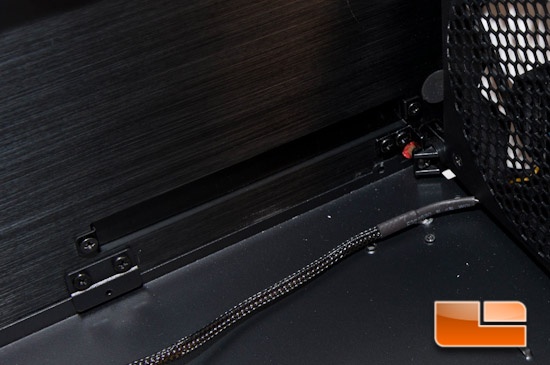 The other accented items would be the fans. There are two 120mm Silent Series R2 hydraulic bearing fans that are included, which sport some slick white blades with a black surround. These are set up to offer a positive pressure flow in the case and are rated at up to 1200 RPM's, pushing up to 40.6 CFMs at 15 dB, which is literally whisper quiet. One is placed right next to the HDD cages, while the other is on the opposite end.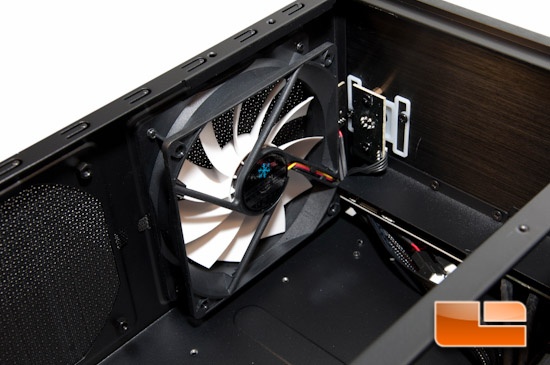 Speaking of fans, you'll remember that you can mount two 80mm fans on the rear, plus there are two other spots for 120mm fans. One of these spots will be taken up by your PSU, while the other can be used with your own fan, or left unused. Each of the four 120mm fan slots has a removable filter, which should filter out most dust particles no problem. Unfortunately the 80mm slots are left bare.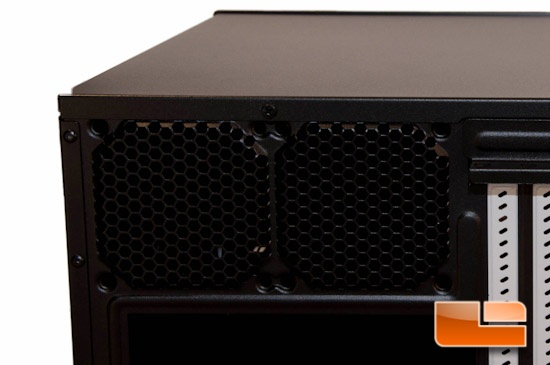 All of the cables that are for the fans or to hook up the front I/O connectors are all sheathed black to match the case. This is a really nice touch!
The motherboard tray can handle MicroATX, Mini ITX, DTX, and a standard sized ATX board. Should you choose to use a board larger than mATX, you will no longer be able to use a slim-line ODD slot.
Inside the Node 605, you'll be able to fit a full sized ATX power supply, measuring either 180mm with both HDD cages attached, or 190mm with only one attached.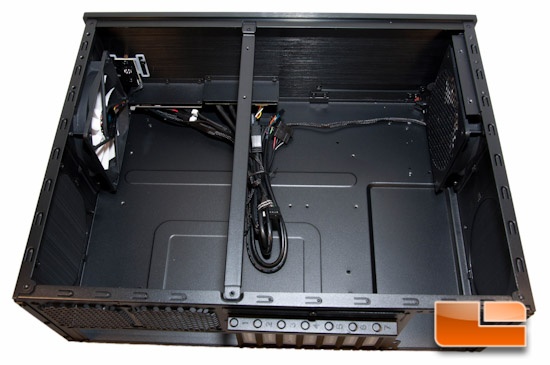 If you want to fit a big fat video card inside, you should have no problem. This case can accommodate a video card measuring up to 290mm, provided you only use the top most expansion slot. Should you need to use a lower slot, you'll either have to use a short 180mm video card, or remove one HDD cage to allow the case to accept a 255mm card.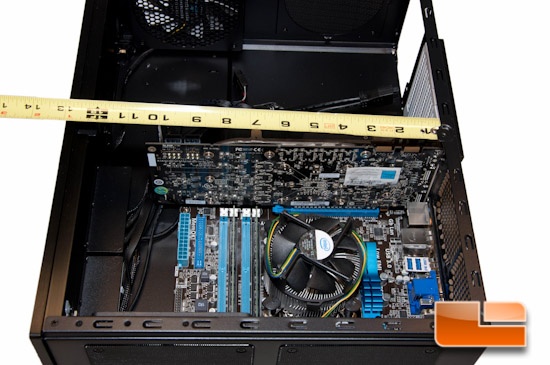 CPU coolers shouldn't be too much of an issue. We were able to use a stock Intel cooler and had plenty of room to spare. Fractal says you'll be able to fit a cooler that stands up to 125mm tall with side mounted fans. If you have a top mount fan, there should be no less than 30mm of space between it and the top of the case for sufficient cooling power.