Fractal Design Node 605 Silent HTPC Case Review
By
Fractal Design Node 605 Exterior Impressions
Right out of the box, it's hard to not notice the beautiful black solid aluminum face, measuring 8mm thick, and the nicely done black painted steel. The face is covered in a nice protective plastic to keep it from being scratched up, which is much appreciated. It's extremely slick, and even on the bottom, you've got an aluminum flip-down access panel, which drops down in a nice smooth motion. You'll notice the Fractal Design logo, which isn't obnoxious by any means.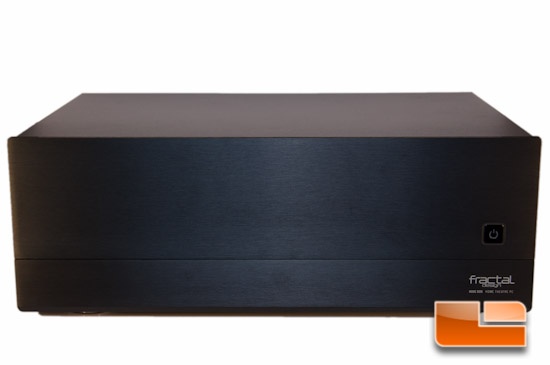 Behind the flip-down panel, moving left to right, you'll find a slim ODD bay, a FireWire port, microphone in, headphones out, 2 USB 3.0 ports, and a card reader that supports Compact Flash, MicroSD, and standard SD. All of these hidden ports provide a ton of added functionality, provided your motherboard supports everything.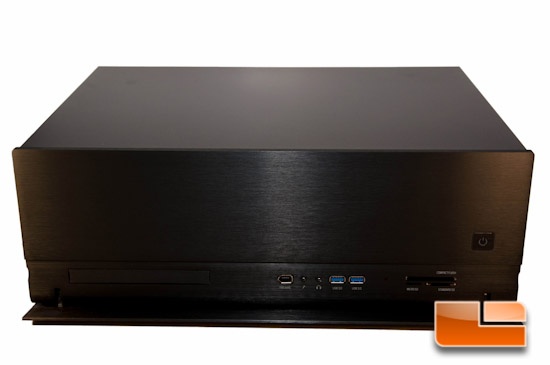 When you're done with the normally hidden ports, the access panel does have two rubber bumpers to prevent it from slamming and scratching up your case when you close it.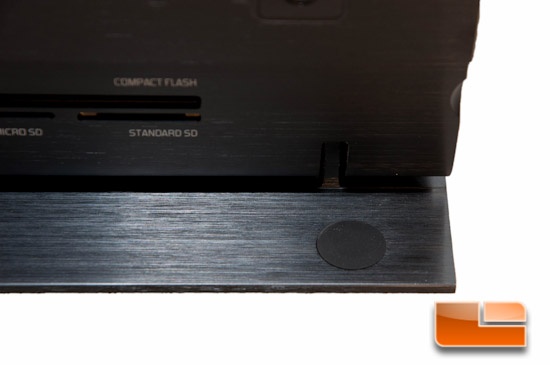 Just above and to the right of this access panel, is the power button that lights up blue.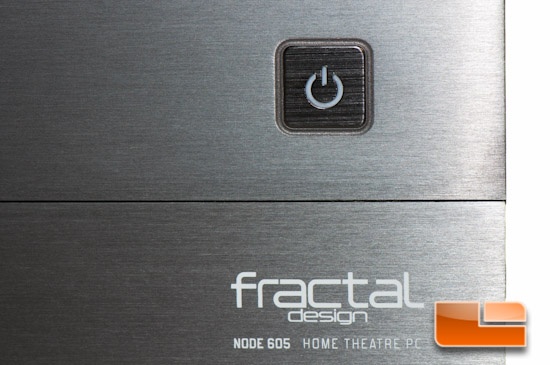 Moving on to the right side of the case, you'll notice the two fan spaces right off the bat.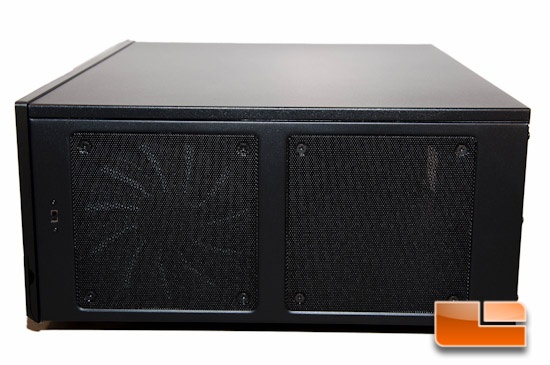 If you look a little closer to the very left hand side, you'll see a switch that will move into three different positions. This is the three-speed fan controller, which is a welcome addition to the case to help accommodate everyone's cooling needs.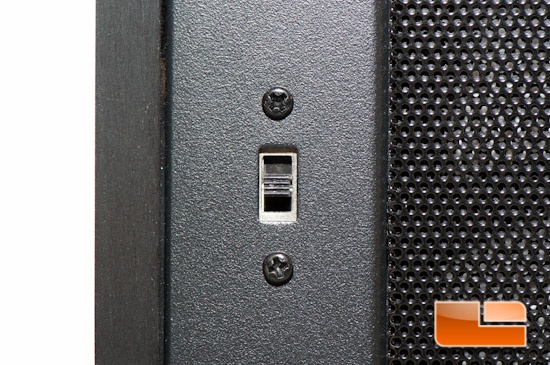 Looking down just a little bit farther on the left hand side, you'll notice a notch out, which is a nice touch when trying to pull down the access panel.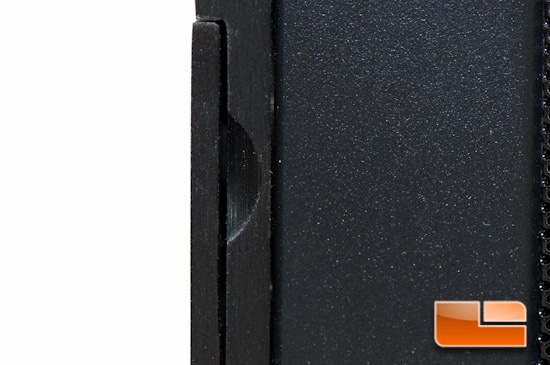 The rear of the case is where you'll find your standard expansion slots, seven in total on this case, and also two spots to have additional 80mm fans. From this view, you'll notice that a full sized ATX power supply will fit in the Node 605, too.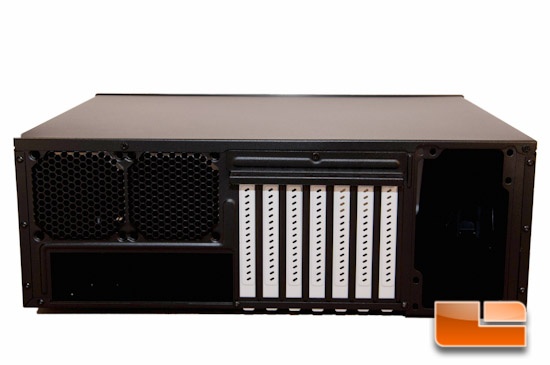 If you want to gain access to the expansion slots, you'll have to remove one screw and flip down a small panel, then remove a screw for each slot you want to utilize. Do take note of these screws, as they require you to use a screw driver for them and literally everything else on this case. There is not a single tool-less screw or feature on this case, which is very unfortunate.
One last turn and you'll see that same notch out to pull the access panel down, along with two fan openings.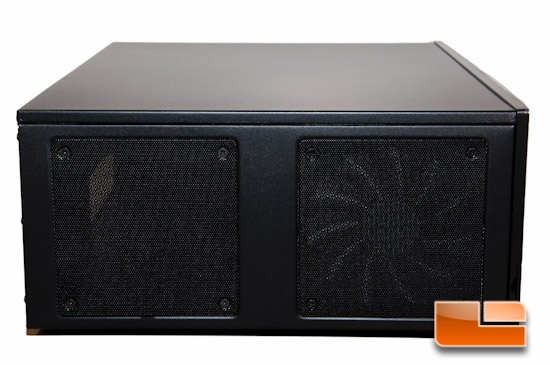 On the bottom we have four nice rubber feet, which will absolutely help keep the case firmly planted.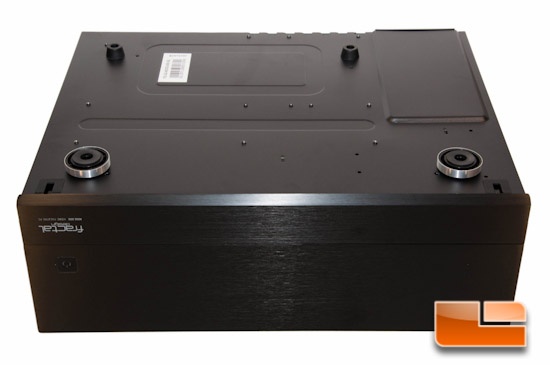 We're going to crack the top of the case and look at the guts, so read on to see what lies inside!