Fnatic Gear Rush Backlit Gaming Mechanical Keyboard Review
By
Fnatic Rush Mechanical Keyboard
Fnatic, one of the biggest and longest operating competitive gaming organizations in Europe and famous amongst gamers around the world, has entered the hardware business with Fnatic Gear. The acquisition of gaming peripheral company Func has given Fnatic access to a team and process to develop products for professional gamers who demand responsiveness, control, and reliability. The announcement of Fnatic Gear last year during November also quietly marked the end of a long partnership Fnatic had with SteelSeries.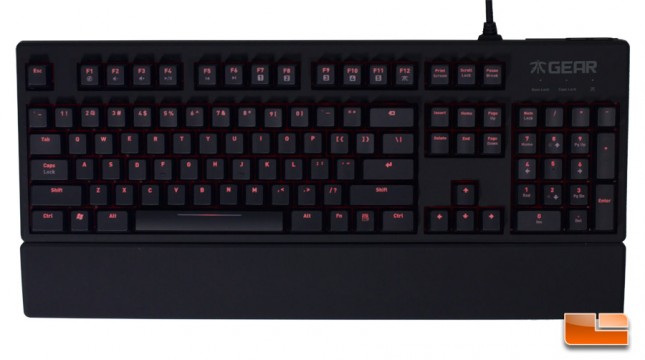 The Fnatic Rush keyboard we are reviewing is virtually unchanged from the Func KB-460 which features red backlit Cherry MX switches, onboard memory, and USB passthrough ports. The Rush is available in three Cherry MX switch varieties cliky Blues, tactile Browns, and linear Reds. This keyboard is backed by a 2-year warranty and speaking of which owners of Func products will be assured to know that Fnatic honors active Func warranties and maintains the Func support website.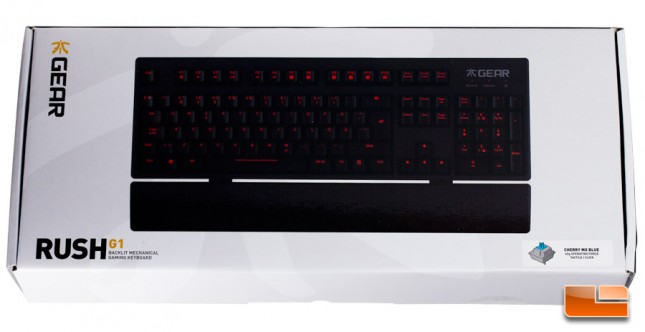 Currently, the keyboard can only be purchased from the Fnatic web store for 129.99 which ships inventory out from the UK. Shipping within the UK costs around 3, 15 for most of the rest of Europe, and around $30 for the United States. Hopefully, Fnatic are able to broaden availability through retail channels in the future and it appears they are trying to as Amazon has a landing page for the Fnatic Gear Rush keyboard.
Fnatic Gear Rush Backlit Gaming Mechanical Keyboard Features:
Backlit & Customizable
ESports Inspired
Ergonomic Design
Cherry MX Switches
Fnatic Quality
More USB
Fnatic Gear Rush Backlit Gaming Mechanical Keyboard Specifications:
Product Dimensions: 448x198x33 mm
Net Weight: 1275g / 2.81 LBS
Switch Type: Cherry MX
Design: Cylindrical
Anti-ghost: Full N-Key roll over
Backlit: individual LED's on each key
Memory: Onboard 128Kb
Connect-Through Ports: 2 x USB 2.0
Cord Length: 1.8m (Braided)
Connector: USB 2.0 (Gold Plated)
2 Year Warranty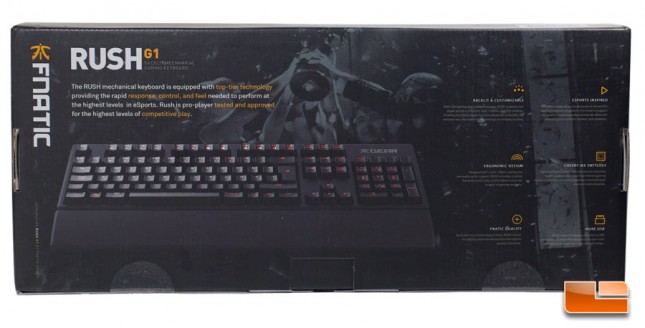 The Rush keyboard is held between two foam blocks inside the thick cardboard box. The box was scuffed a bit on one corner from the handling, but our review sample works just fine.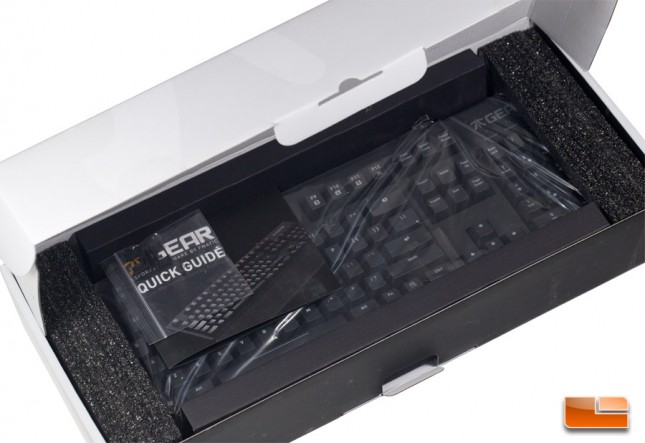 The Rush keyboard comes with a wristrest, clips for the wristrest, and a quick guide that outlines how to use the features.