Fnatic Gear Rush Backlit Gaming Mechanical Keyboard Review
By
Final Thoughts and Conclusion
The Rush keyboard is the only Func product Fnatic chose to incorporate into the Fnatic Gear collection as stated on the FAQ from the IndieGoGo page.
"While we loved the design language and build quality of Func's old products, we didn't feel any of products were quite right for Esports aside from their KB-460 Keyboard."
It seems it's pretty hard to mess up gaming mechanical keyboards these days and clearly Func had it done right the first time around with the KB-460. Cherry MX switches are reliable and the rest of the keyboard designed around them doesn't need to be overly complicated to get the job done. The Rush doesn't bring anything new or exciting to the table, but it is done right.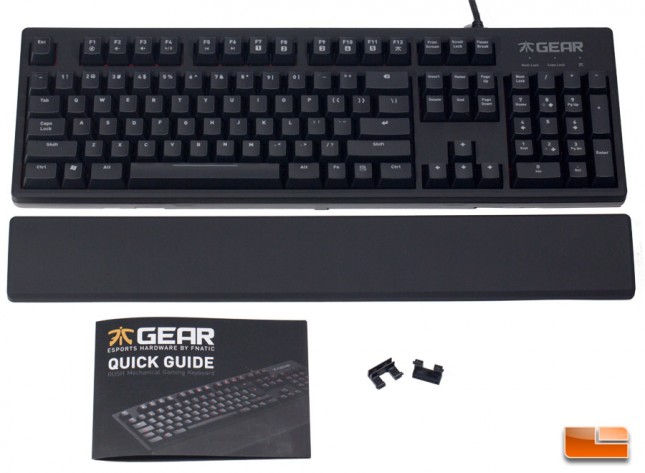 As far as eSports and competitive gaming is concerned, the minimalist space saving design allows for more flexible positioning at LAN events and tournaments which for those unfamiliar aren't always spacious. It's a long time problem of sorts that's drawn an iconic solution from CounterStrike players, many whom turn their keyboards at 45 or even 90 degree angles.
Furthermore, the onboard memory substantially reduces reliance on software which is inconvenient at professional gaming events. We did run into a problem initially getting the software to cooperate through Windows 10 since the installer apparently did not automatically run DPInst extracted to the program folder. The software can modify up to five profiles each with 10 macros though functionality is fairly basic compared to other gaming keyboards. Macro strings can't be edited after recording and delays are not supported. Though such limitations probably won't be noticed by gamers playing shooters and MOBAs, it may be a bigger deal for MMORPG gamers.

Probably the biggest issue facing the Rush and really the entire Fnatic Gear lineup is shipping cost which increases with distance from the UK. Those living in the United Kingdom pay around 3 while France and Germany can pay around 15 in shipping. Tacked on with the Rush keyboard pricing of 129.99, the total cost is still within reason. It's the roughly $30 shipping to the United States that's uncomfortable to see. $150 in North America can nab a more feature loaded mechanical keyboard.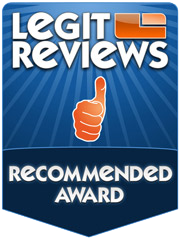 Legit Bottom Line: The Fnatic Gear Rush eschews physical features for a straightforward gaming mechanical keyboard.