Fnatic Gear Rush Backlit Gaming Mechanical Keyboard Review
By
Looking around the Fnatic Rush
Here we take a closer look at the Rush keyboard. With dimensions of 1.30 x 17.64 x 7.80 in. (L x W x H) / 448 x 198 x 33 mm, the minimalist enclosure and bevel of this keyboard won't waste desk space.
Cherry MX switches are used for all the keys and the Rush is available with three varieties of switches. We have the Blue switches here, and Red and Brown are also options. Every switch has a red LED that illuminates the font on the keycaps.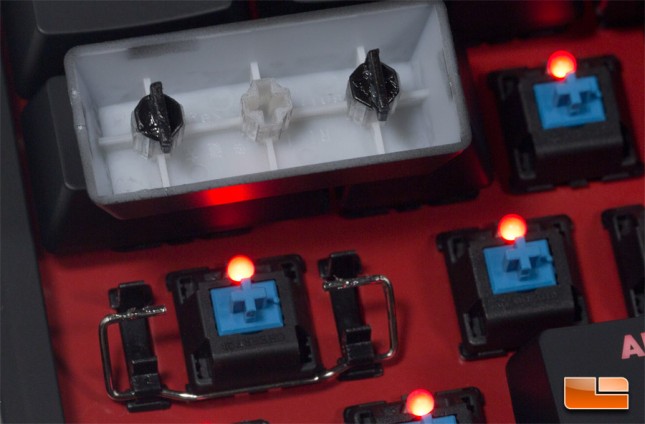 The F-keys double as media controls and macro profiles through the Fn modifier.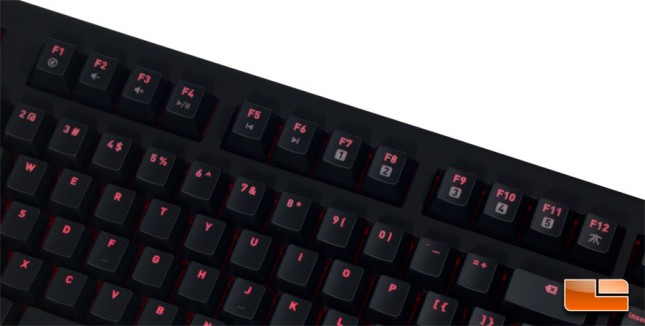 The 6 ft (1.8m) braided USB cable terminates with a gold plated connector. There are also two USB passthroughs on the keyboard for convenience.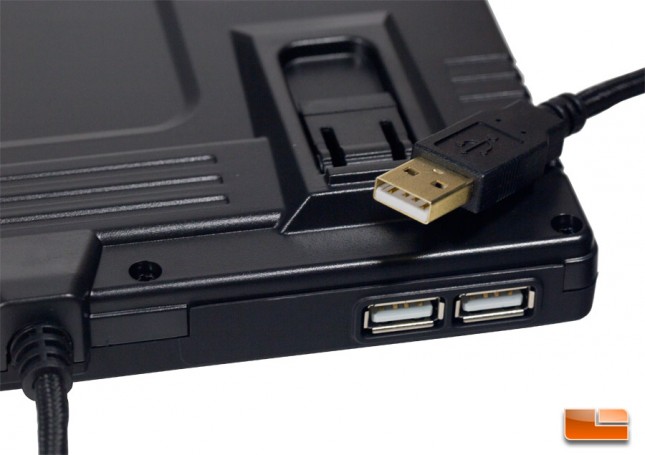 The top half of the keyboard enclosure is covered with a rubberized black matte coating.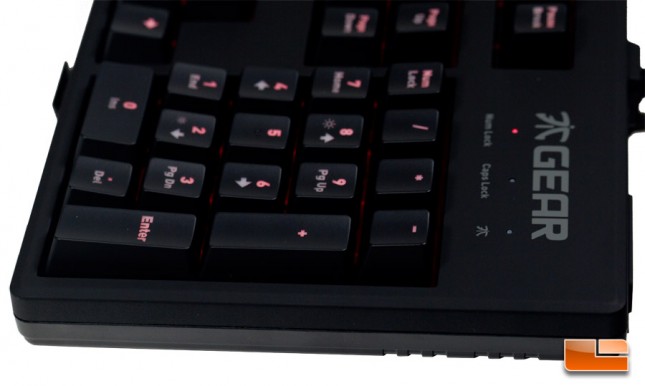 On the bottom of the Rush are rubber feet for grip and two fold out tabs for angling the keyboard.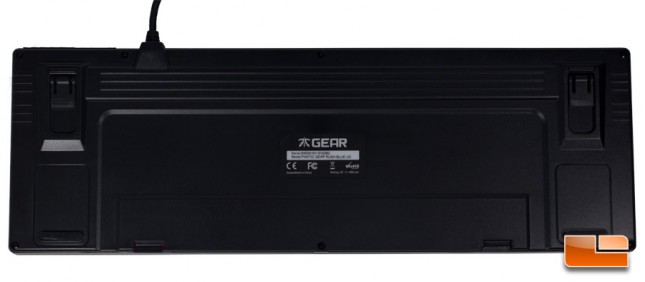 The bottom also has slots for the wristrest clips to attach.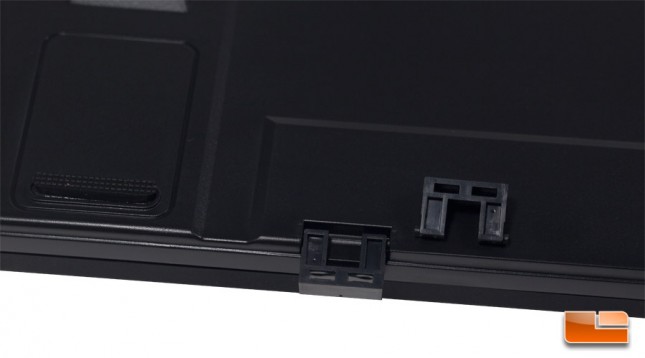 The wristrest then slides into the clip into one of two positions either flush against the keyboard or spaced a bit apart.