EVGA 500B 500W Power Supply Review
By
External Design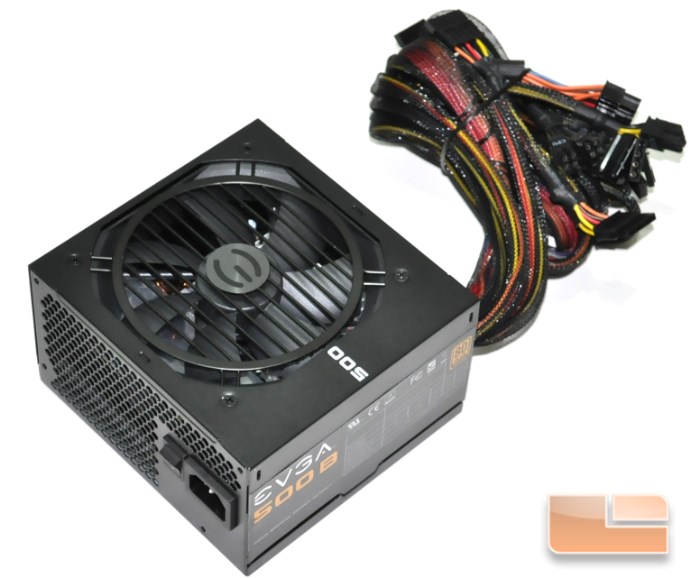 Although this is a low-cost product, EVGA did try to make the appearance of the unit unique. The chassis has been sprayed with a matte black paint and, at 150 mm deep, it is fully ATX-compliant in terms of length. EVGA went with a proprietary fan grill, featuring a wide exterior ring and a metallic badge with the company logo at the center. The wattage of the power supply is printed right next to the fan.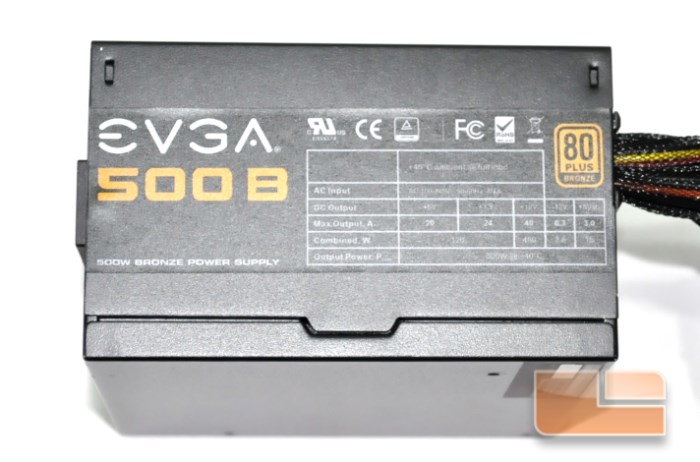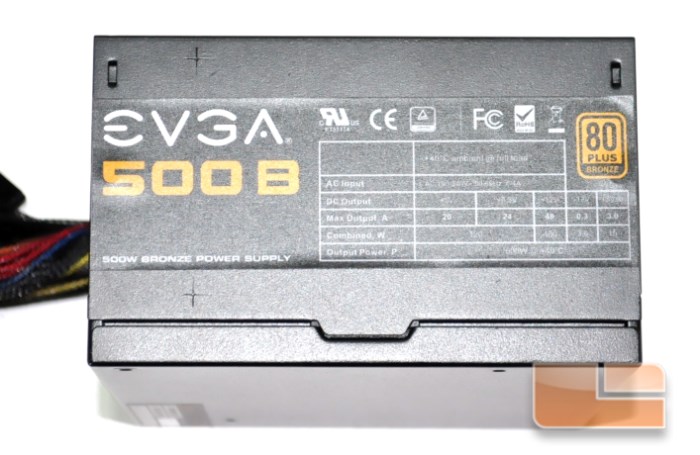 Strangely, EVGA installed an identical large sticker, featuring the most important electrical specifications and certifications of the 500B power supply, on both the left and right side of the unit.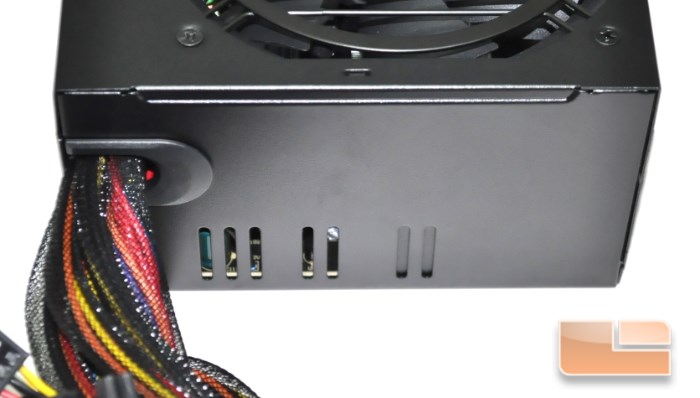 All of the cables of this power supply are hardwired to the chassis, leaving the rear side of the unit completely plain, with the exception of a few ventilation openings. EVGA is using simple color-coded wires, all sleeved with black sleeving.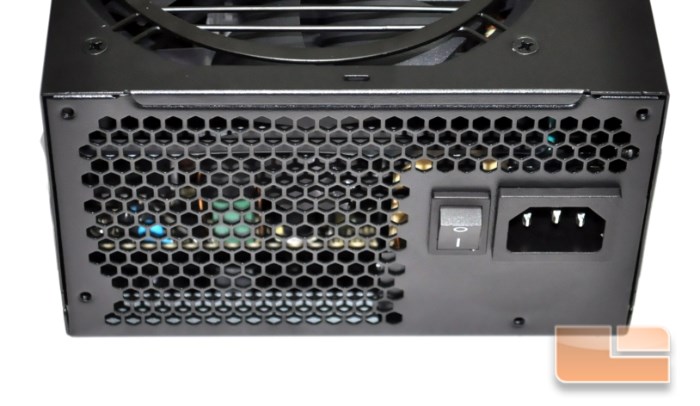 The front side of the EVGA 500B is entirely plain, with only the AC power plug and a simple on/off switch present.